Scholarships
In addition to the scholarships listed below, Biomedical Graduate Education (BGE) offers merit-based scholarships to a limited number of master students. The merit-based scholarships are based on the recommendation of individual programs. Please contact your individual program regarding the merit-based scholarship.
Hoyas for Science Scholarship
BGE is committed to creating a diverse community composed of the most qualified students. The Hoyas for Science Scholarship supports applicants whose background or experience when evaluated holistically, suggests they are uniquely able to contribute to the diversity of the BGE community. This scholarship awards 20% of tuition costs for one academic year to newly-admitted students.
---
Ignatian Hoya Biomedical Academic Scholarship
Georgetown University is the nation's oldest Catholic and Jesuit university. Drawing upon the 450-year-old legacy of Jesuit education, we provide students with a world-class learning experience focused on educating the whole person through exposure to different faiths, cultures, and beliefs. The Ignatian Hoya Biomedical Academic Scholarship awards $15,000 for one academic year to newly-admitted students who graduated from a Jesuit college/university and represent the Ignatian ideals in their personal accomplishments.
---
Jesuit Volunteer Corps Service Scholarship
BGE aims to challenge our students to engage in the world and become men and women in the service of others. Therefore, BGE is partnering with the Jesuit Volunteer Corps in having a Jesuit Volunteer Corps Scholarship. The scholarship awards individuals who have served at least 1 year in the Jesuit Volunteer Corps a 20% tuition scholarship each semester.
---
Segal AmeriCorps Education Award
BGE is proud to foster a culture of service among our students and alumni. We are pleased to announce that we are an education partner with the Segal AmeriCorps Education Award. Starting Fall 2019, recipients of the full-time Segal AmeriCorps Education Award will receive a 100% matching scholarship in the first semester the student is enrolled.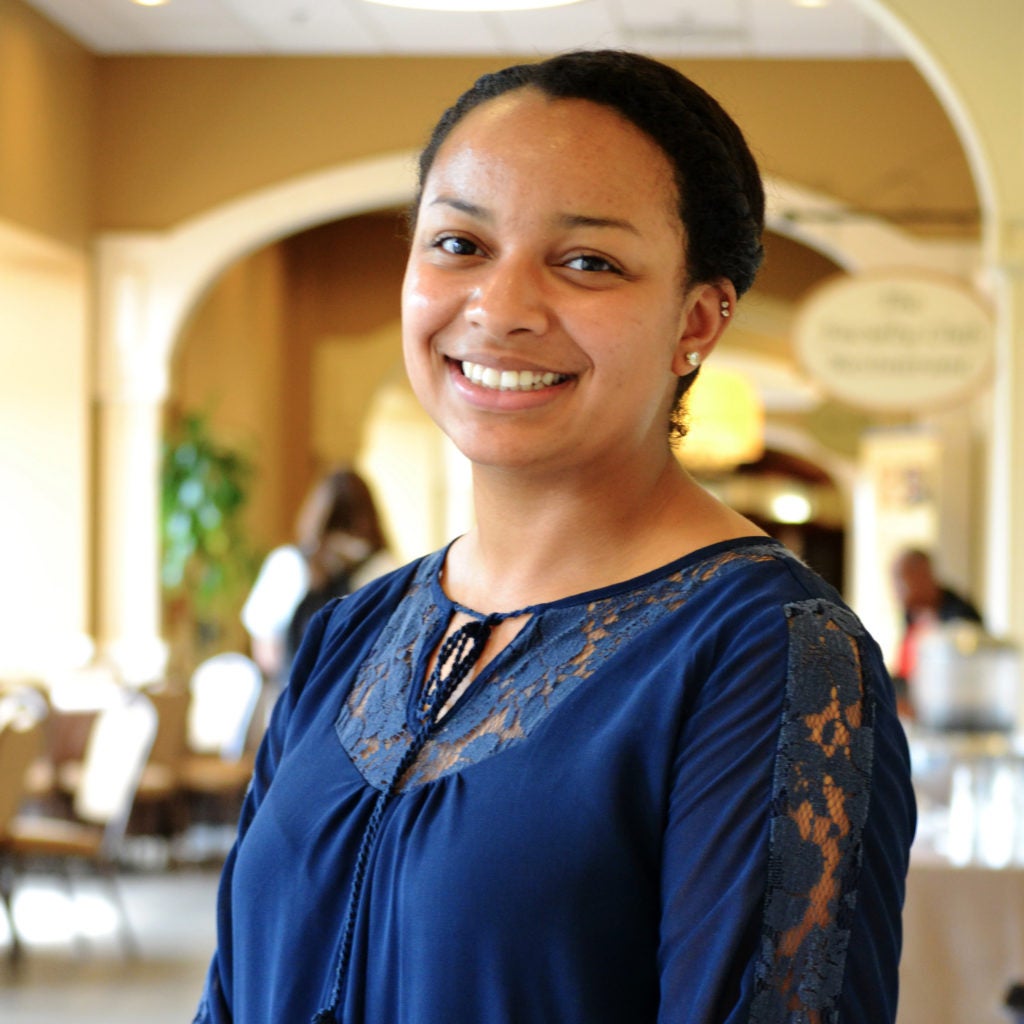 "Finally, the university's location within the Washington, DC area provides a competitive advantage for individuals transitioning into the federal government workforce."
Aaleyah Joe
2017 Hoyas for Science Scholarship Recipient