Amissa Sei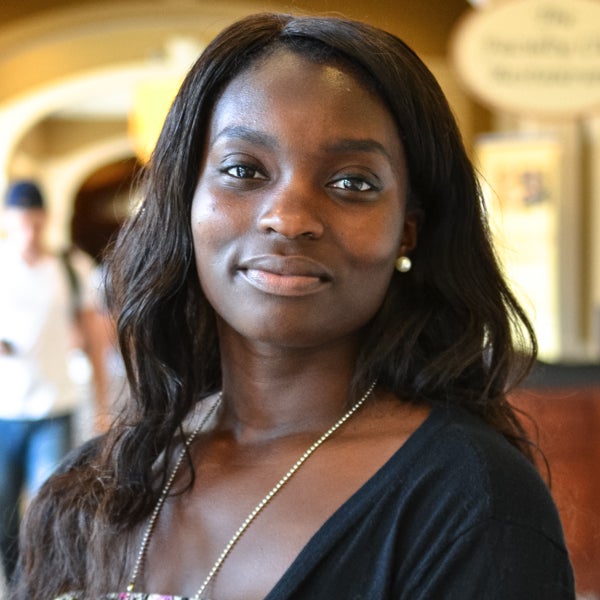 Amissa Sei
M.S. in Physiology
"I believe in the new approach [epigenetics] in assisting medical doctors with offering more individualized, passionate care to their patients because it makes the idea of the whole 'doctor experience' more unique."
About Amissa
Amissa is from Upper Marlboro in Maryland and is enrolling into Georgetown's Biomedical Graduate Education to pursue a Master's in Physiology. Amissa received her undergraduate degree in Biology with a concentration in Cellular and Molecular Biology at Hampton University.
Why did you choose Biomedical Graduate Education at Georgetown University?
I chose the Biomedical Graduate Education at Georgetown University because I have read about the significance of Georgetown as a teaching and research institution and really wanted to be a part of an institution that would mold me into a better person and future physician.
As a DMV Hoyas Biomedical Academic scholarship recipient, you were selected because your application "demonstrated a commitment to biomedical research and graduate studies at the Masters' level." What do you hope to accomplish here at Georgetown and/or what is your interest in biomedical research or graduate studies?
Here at Georgetown University, I plan on making myself a more competitive candidate for medical school applications and to gain more of an understanding in the science disciplines in order to not only be a competent physician but a research physician as well.
What is your favorite thing about and/or to do in the DMV area?
My favorite thing about the DMV area is the ease of transportation by way of the buses and subway system.