Barbara Bayer, PhD: Reaching out and letting go.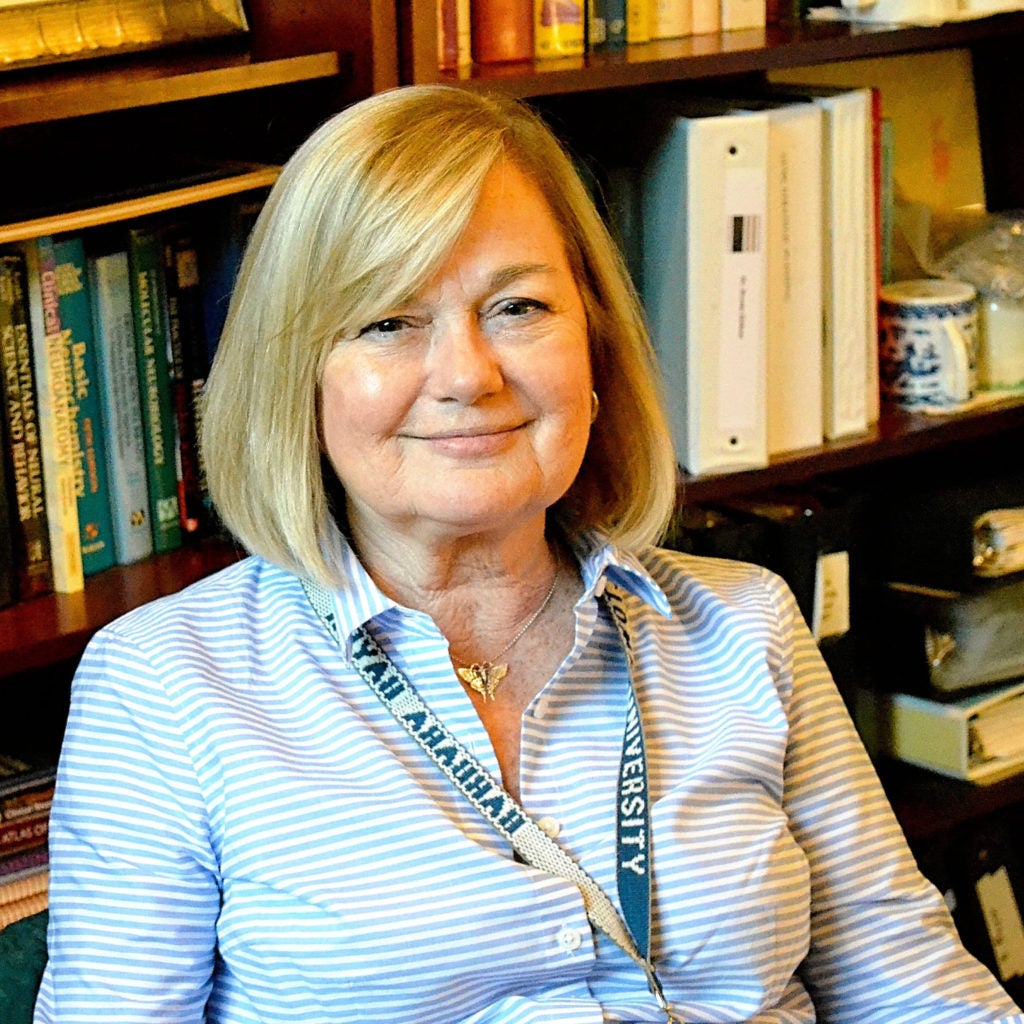 Professor and Chair, Department of Neuroscience
Senior Associate Dean, Biomedical Graduate Education
"Advice from others can be transformational for your career, so you just have to go and talk to people. It is so important."
At Georgetown University since 1983
---
Seeking support.
When things do not work out, you go to people. It can be crushing when your paper does not get published or your grant does not get funded. There is always this doubt – was it good enough? Was it controlled enough? I had come to Georgetown with a career development award, so the first grant I wrote here was a continuation of that project. When the proposal was rejected I got burned a bit, but I gave it to another faculty member to review. She read it and said, "You know what Barb, don't even bother turning this in because they are re looking for a specific mechanism, and you don't have any mechanisms here. I don't think this is going to get funded." At that point, I mentioned another grant proposal on the topic of stress effects in opioids that I was going to send to the National Institute on Drug Abuse (NIDA). This was a pivotal point in my career, because I was going up for tenure and it was very important for me to get a grant. The new proposal came back with an even worse score, so I showed it to my friend again, but this time she back so excited! I was confused because the grant had been rejected. However, my friend said, "Don't change a thing, just add these new experiments into the preliminary data section and this will get funded," and it sure did.
Understanding mentorship.
Mentoring the first couple of students was a challenge. There is a transition that occurs from the beginning when they really need you, to the end when they are more independent. You have to kind of let go. Part of the growing pains of the student is that they think they are responsible for everything at the end, whether it was good or bad results. They start thinking, "Well, what do I need her for?" Then, that same transition happened with every single student. It is like adolescence: they were starting to mature and write their own papers, and I was involved less and less. It was difficult at first, but then I recognized the trends in students and new faculty. Everybody has a moment where they fly the nest and do not need you anymore. My biggest measure of success is seeing the students that I have mentored and trained go on to great careers and do well both professionally and personally.
One with Georgetown.
Georgetown is a pretty great community. I am very fortunate. There are not many people who can say they stay in one place for so long. It has become a part of me. When I retire, maybe I will take some courses – possibly a little literature to make up for all the science I have read over all these years and learn a little more about art.