Joanna Kitlinska, PhD: A lifetime of learning.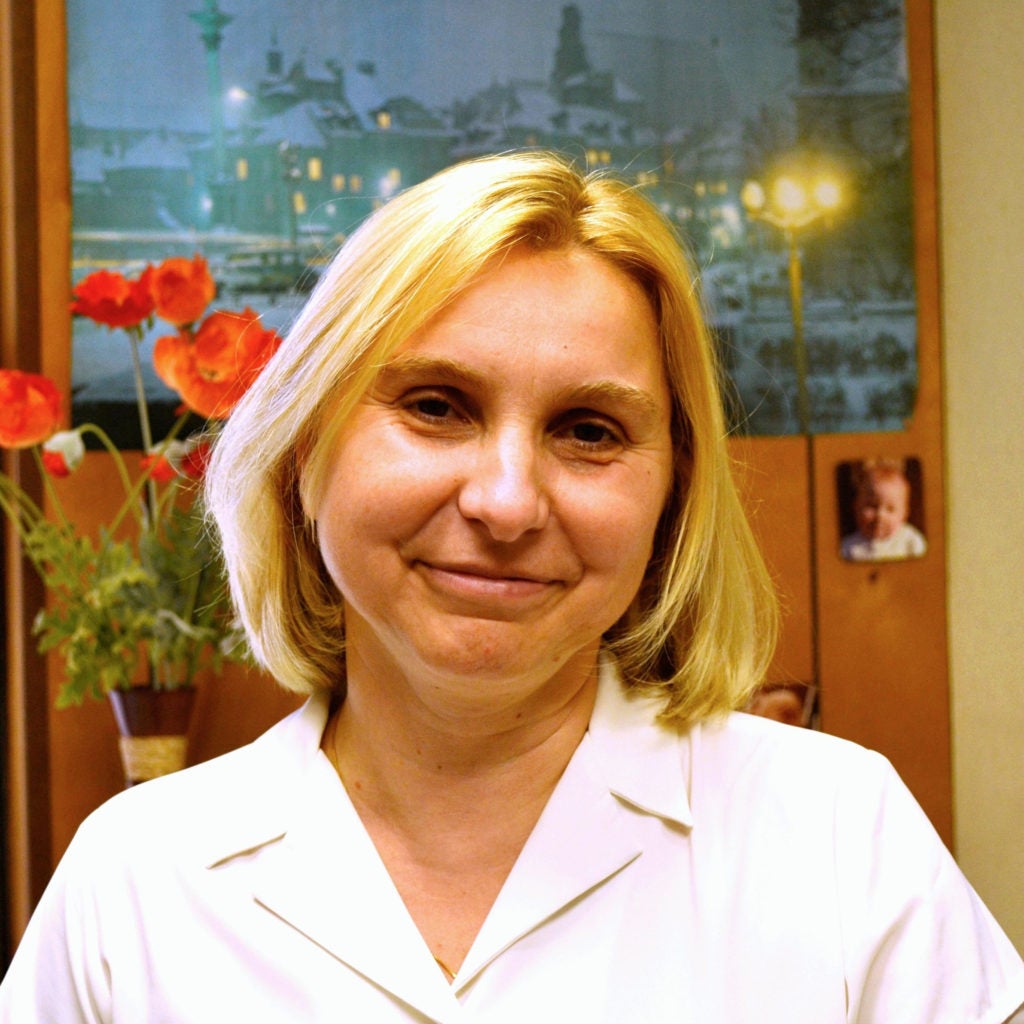 Associate Professor, Department of Biochemistry and Molecular & Cellular Biology
"With every rejection – no matter how much it hurts – you improve your work or your proposals, and it is very beneficial in the long run."
At Georgetown University since 2000
---
Love what you do.
Never give up. Science is very hard and your experiments often do not work. All students who want to go into the science field have to make sure they have a passion for it because if not then they will not survive. It is a lot of frustrations to go through and it is hard. However, the major plus-side in this field is that you're always discovering new things, you have some freedom, and you can study what you think is important. I really love what I am doing, and that is what motivates me to keep going through all the hard times.
Tailoring expectations.
You have to learn to work with everybody. Everyone has different talents, capabilities, and skills. While one student might be the best at data analysis, another might have great pipetting skills. As a mentor, I have had to learn to tailor my expectations to each student and see how I can get their best work out of them.
Polish connections.
I came to Georgetown through Polish connections. I am originally from Poland, and there was a Polish scientist working here at Georgetown while I was doing my postdoc in New York. I was getting ready to go back to Poland when this Polish scientist asked me to come and join her lab at Georgetown. At first, I was not so enthusiastic. She was working on a specific protein, Neuropeptide Y (NPY), in cardiovascular systems and my interest was in tumor biology. However, she was very persuasive and I agreed to come to Georgetown to finish up my postdoc. Part of the agreement was that I could come up with my own project on tumor biology as long as it involved NPY. Eighteen years later, I am still here and we still work on NPY in cancer in my lab today.