One Step Ahead Mentoring (OSAM) Program
The Georgetown Biomedical Graduate Education and School of Medicine Mentoring Partnership
In a country of increasing cultural diversity, we believe that a functional healthcare system must encourage and engage a diverse workforce to broaden the scope of care to all who need it. However, by the time that students from disadvantaged backgrounds begin to engage their curiosities about medical careers, they often still carry the burden of disadvantage and discrimination.
We are pleased to announce the launch of the One Step Ahead Mentoring (OSAM) program, which pairs a Biomedical Graduate Education Masters Student (MS) that is interested in pursuing medical school with a current Georgetown School of Medicine (SOM) M1/M2 student to properly position our graduate students for the medical school life cycle process. Our diverse and talented students interested in pursuing medicine will be given an opportunity to vet their curiosity about this career trajectory, and we provide a platform here for those students to learn from those who are "one step ahead". Medical students will get to showcase their mentoring and leadership skills by providing a nurturing and culturally responsive mentoring experience for a student that would like to be in their shoes one day, but may need a bit more clarity or a boost of confidence to get there.
Medical student "Mentors" will receive a certificate for Mentoring and Leadership Development from the BGE Office of Career Strategy and Professional Development. BGE MS "Protégés" will receive a certificate of participation. OSAM will help BGE MS students clarify and realize their medical school goals, provide valuable leadership and mentoring experience for SOM medical students, and allow all participants to experience a valuable discourse to highlight during their medical school or residency application processes.
OSAM 2019-2020 Mentor and Protégé Registration
Mentor Registration Form
– M1/M2 Georgetown School of Medicine Students (M3 and M4 students are welcome, just be mindful of your clinical commitments and make sure you are available!)

– Registrations form due Friday August 30th. Register now!
Mentor Registration
Protégé Application
– Currently enrolled BGE MS students
– Must be planning to apply to medical school by summer 2020
– This program is very competitive, so we cannot guarantee a mentor for all Protégé applicants.
– Applications open on Monday August 26th and due Friday August 30th
Protégé Application Form
OSAM Program Contact: Dr. Caleb McKinney, Assistant Dean, Graduate and Postdoc Training & Development, Biomedical Graduate Education.
---
2nd Annual OSAM Kickoff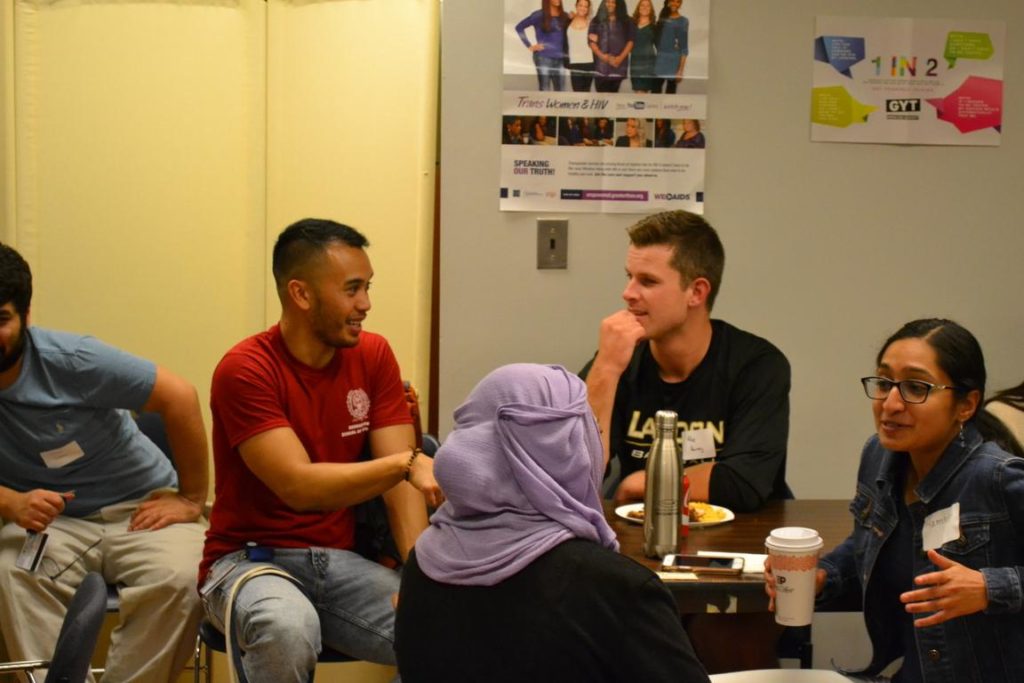 On Monday, September 18th, the BGE Career Strategy & Professional Development office kicked off our 2nd annual One Step Ahead Mentoring (OSAM) program. This year our program grew to 64 participants with 32 BGE premed Proteges, across our various programs, paired with 32 medical students mentors!
---
OSAM Photo Gallery