New Student Orientation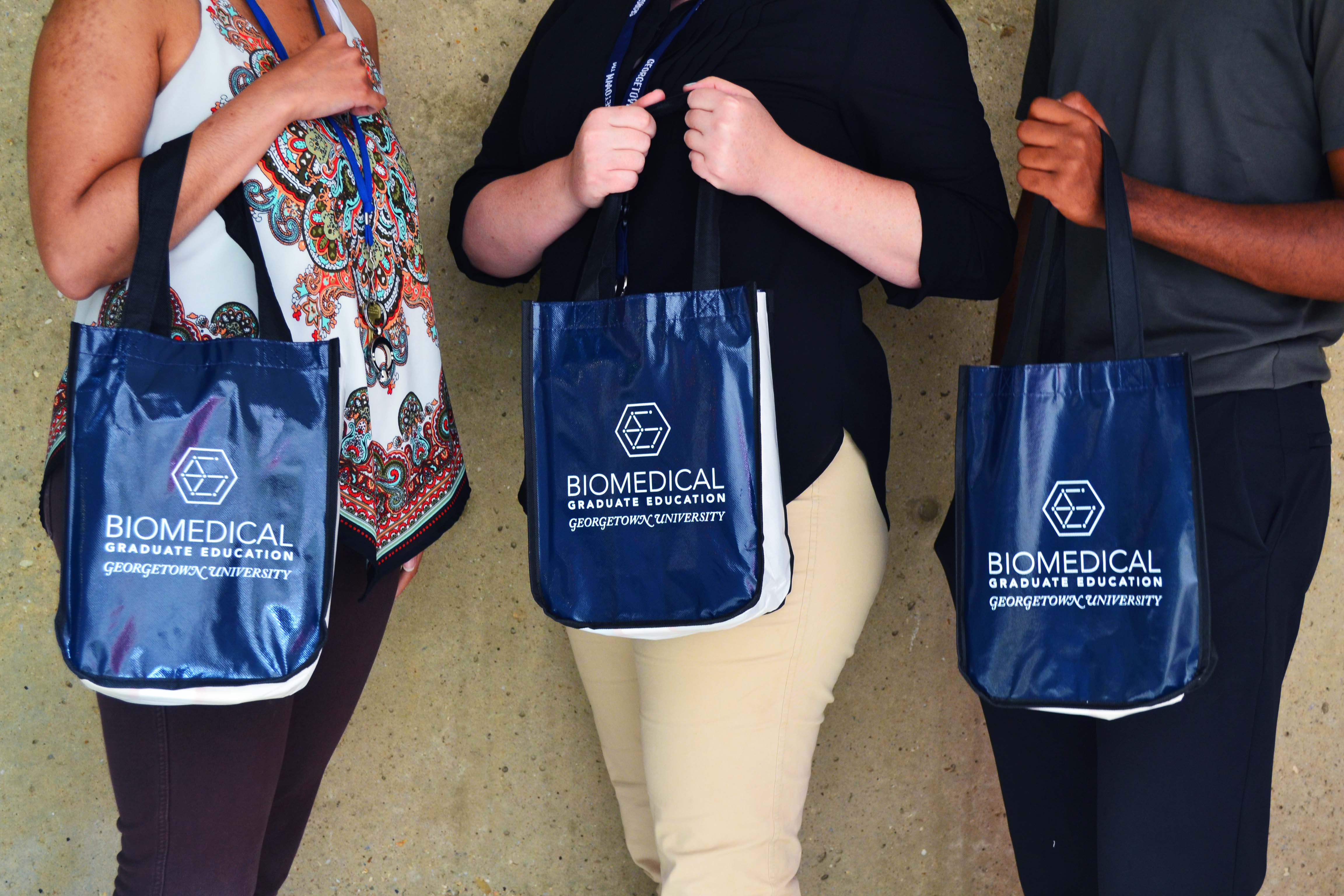 Biomedical Graduate Education (BGE) is pleased to offer orientations for incoming biomedical graduate students for Fall, Spring, and Summer.
Important information about registration, student organization, third-party billing, student financial services, academic integrity, library facilities and computer resources is provided during orientation. The BGE Swag Bags will also be distributed to students at orientation.
Spring 2020 Biomedical Orientation for New Master's Students
The Biomedical Spring Orientation is mandatory for all incoming Biomedical Master's students. Please note that the Biomedical Orientation does not conflict with the mandatory International OGS Orientation. Receive your BGE Swag Bag at orientation.
SMP students do not need to attend our orientation but need to attend the SMP Orientation.
Date/Time: Monday, 1/6/2020
10:15AM to 10:30AM – Registration
10:30AM to 12:30PM – Orientation
12:30PM to 1:30PM – Lunch with Program
Location: Salon EG in Georgetown Hotel and Conference Center (part of the Leavey Center) (map)
For specific directions and transportation options, go to our Visit Us page.
For the Office of Global Services (OGS) Orientation for New International Students, please visit them at the OGS Orientation Website.
For the Office of Global Services (OGS) mandatory Immigration Document Review date and time, please visit them at the OGS Immigration Document Review Website.
Summer 2020 Biomedical Orientation for New PhD Students
Fall 2019 Biomedical Orientation for New Incoming Students