Rachael Holp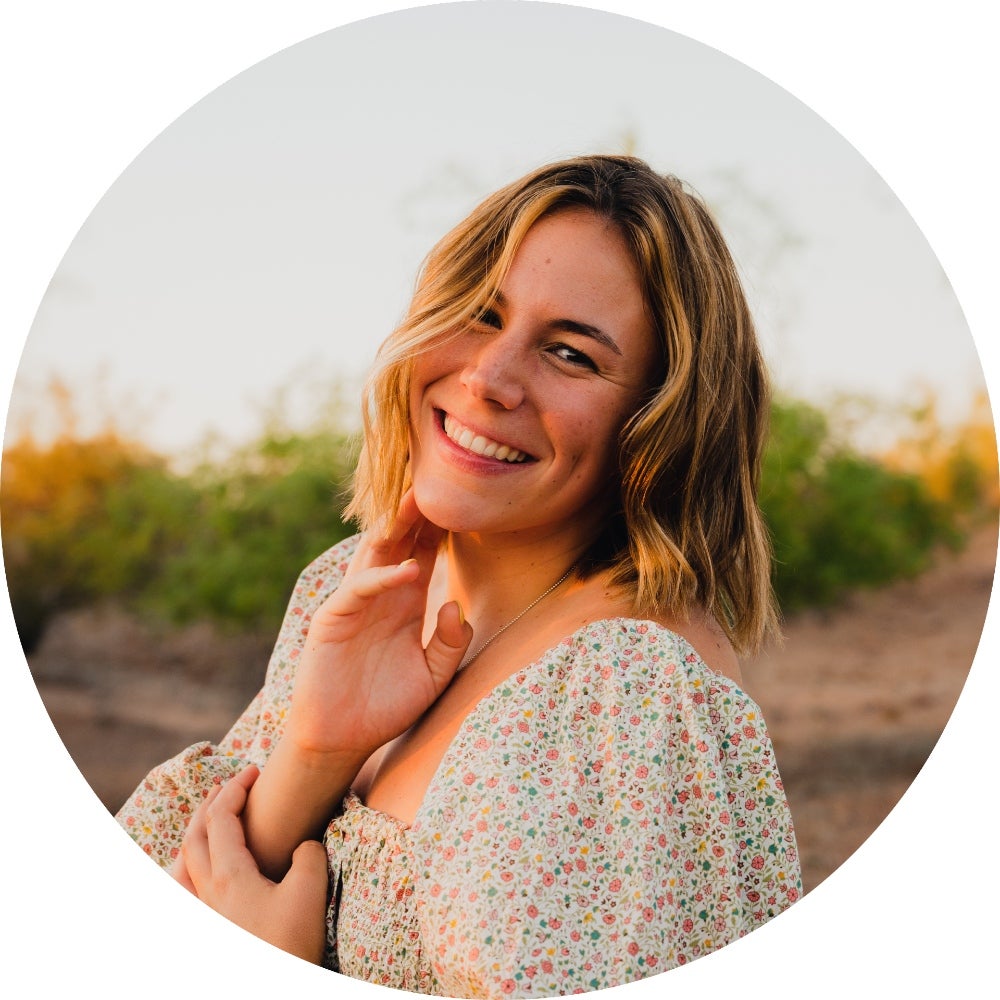 2022 Ignatian Hoya Recipient
About Rachael
Rachael Holp is from Vienna, Virginia. Before coming to Georgetown Biomedical Graduate Education, Rachael earned an undergraduate degree in Kinesiology from Arizona State University.
Why did you choose Biomedical Graduate Education at Georgetown University?
After studying kinesiology as an undergraduate student, I gained an intense curiosity and appreciation for the human body and the effects that our daily functioning has on the many systems of the body, and the mechanisms by which this occurs. After finishing my undergraduate degree, I searched thoroughly for an opportunity to continue to grow as a student and to gain important skill sets as I move forward with the goal of medical school in mind.
I was blown away at the opportunities, support and rigor that the Systems Medicine program is providing, and I was thrilled to apply. I felt this program was immediately the right fit for me. It currently allows me to combine my love for medicine, research, wellness, and collaboration, while also aligning with my values of caring for and treating the WHOLE patient, delivering empathy and determination for patients' health in medicine and doing my absolute best each day to work toward being the best doctor that I can possibly be. Biomedical Graduate Education at Georgetown University does just that.
What do you hope to accomplish here at Georgetown and/or what is your interest in biomedical research or graduate studies?
I hope to accomplish starting the first ever systems medicine club on campus. I want to be able to bring the fascinating and extremely important skills and knowledge I am learning every day to more medical students, graduate students and even students in undergrad that are interested in this field. This is a side of medicine that is not traditionally taught at this time, but is something that should be implemented into our knowledge base and integrated into our clinical practices with each and every patient. I also hope to contribute to meaningful research and discovery under Dr. Jill Smith in the laboratory with pancreatic and liver cancer.
What community service activity has meant the most to you?
In my time as an undergraduate student, I was very fortunate to have the opportunity to start, IfYoureReadingThis at ASU, a free, completely accessible mental health organization encouraging students, staff and alumni to write open letters surrounding their lived experiences. This chapter of the organization IfYoureReadingThis has been the single most meaningful and rewarding project I have ever worked on. I personally experienced some mental health struggles in my sophomore year of college, and I knew firsthand how hard it was to move forward day by day. After hearing about this organization, I knew it was needed in my community at Arizona State University.
Since starting the organization late in my junior year, I have seen the immense positive effects of the power of vulnerability and encouraging others to be open and share their stories surrounding mental health. Through our website, letters, and numerous events on campus, showing up for our community has allowed others to feel more safe, protected, heard, respected and seen. It has allowed others to step into their true selves and be accepted, not defined by what they have experienced. Never once since I started the organization has it felt like "work" to make things happen and show up for my community. It is an act of service I feel that is so deeply embedded in my bones, that it truly lights my spirit up every day.
This organization has helped me gain such a great perspective of gratitude that we get to live to the fullest each and every day and help others while we do it. It truly embodies the Georgetown seal "Utraque Unum," and I cannot wait to continue to bring the same principles I have learned and implemented through my previous community service experiences to the beautiful Georgetown University we get to call home.
Is there anything else that you would like to share?
I am beyond grateful for the opportunity to get to learn and be a part of a university that is so invested in the community and that provides its students with the most amazing and enriching education!