Academy for Transferable Management Skills (ATMS) Course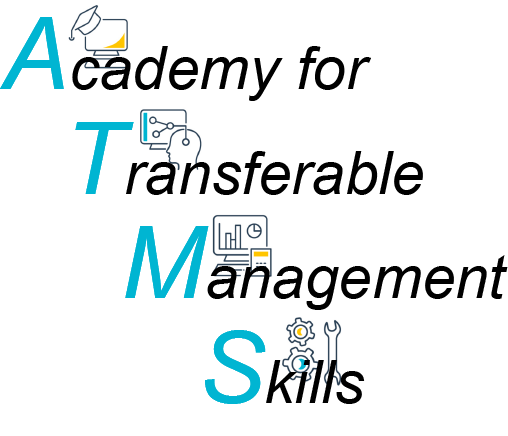 The Office of Postdoctoral Development and Training Grant Support (OPDTGS) has created this course to make your life easier when it comes to managing your research project. ATMS will introduce you to the basics of project management and how you can use these techniques to improve your research. Project Management (PM) skills are also highly sought after by employers, regardless of industry. By taking this course, you will improve your research management skills and your resume!
---
Course Objectives
Throughout the ATMS Project Management Course you will learn how to:
Decide and begin a research project, taking potential risks into account
Plan your project in detail and estimate time for completion of objectives
Brainstorm potential risks of your project and prepare both contingency and mitigation plans
Monitor progress in your project, proposing changes in response to missed deadlines, expanding scope, insufficient work quality, etc.
Organize and develop a team, including your additional mentors
End a project and record lessons learned throughout the process
---
ATMS Project Management Certificate of Completion
ATMS is designed to give trainees additional experience in project management and more ways to describe their own PM skills. Trainees can earn an ATMS Project Management Certificate of Completion by doing the following:
Complete the ATMS course
Complete the post-course evaluation
Review your ATMS portfolio with a course PM advisor
Spring 2021, trainees can also earn an ATMS Project Management Certificate of Completion by:
Completing the ATMS Course
Participating in at least five weekly activities
Completing the post-course evaluation
---
Contact Us
Email Dr. Salm at es1496@georgetown.edu if you have any questions.
A special thank you to our ATMS funder: