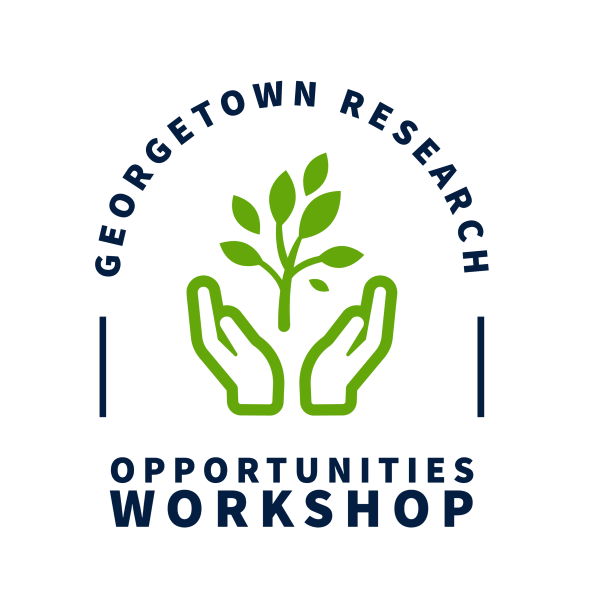 April 18, 2023
The Georgetown Research Opportunities Workshop (GROW) is a virtual half-day program for late-stage graduate students and new postdocs to engage in professional development training and learn about T32 postdoctoral programs at Georgetown University. Participants will also have the opportunity to meet with individual faculty members on a separate date.
Schedule
All times EDT. This schedule may be updated.
| Time | Event |
| --- | --- |
| 1:00 p.m. | Kickoff with Dr. Caleb McKinney, Associate Dean of Graduate and Postdoctoral Training and Development |
| 1:05 p.m. | Community Building Session |
| 1:20 p.m. | Communicating Your Science to Broad Audiences |
| 2:20 p.m. | Break |
| 2:30 p.m. | Research Talks by Current T32 Postdocs |
| 3:10 p.m. | T32 Program Breakout Rooms |
| 4:00 p.m. | Break |
| 4:10 p.m. | Postdoc Panel on Georgetown and Living in D.C. |
| 4:55 p.m. | Closing with Dr. Liz Salm, Associate Director of Postdoc Development and Training Grant Support |
Register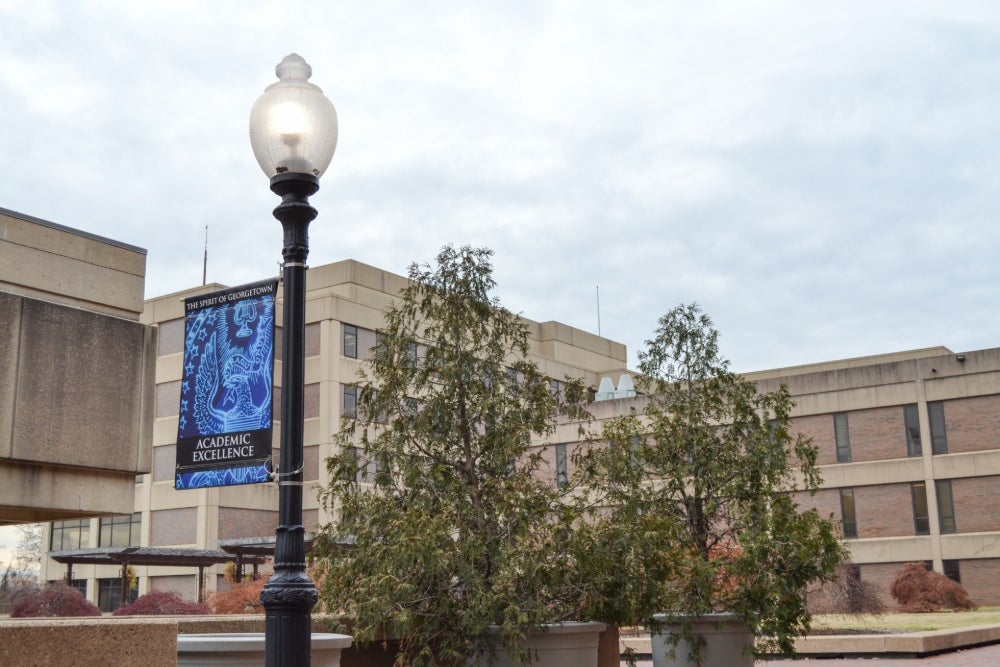 The registration form asks for a short research interests statement (500 words maximum) and your CV. Additionally, you will be asked to indicate which T32 programs you are interested in and which faculty you would like to meet.
We welcome all interested students to register and encourage students from historically excluded backgrounds in biomedical sciences to join us. Please keep in mind that T32 appointments are limited to U.S. Citizens and Permanent Residents.
Explore Our T32 Programs
BGE postdocs participate in a variety of NIH T32 programs, contributing to discoveries and building their research resumes. The below programs accept postdoctoral researchers:
Aging and Alzheimer's Research Training Program
The Georgetown University "Aging and Alzheimer's Research Training" (AART) program is designed for predoctoral students and postdoctoral fellows from a wide variety of backgrounds. It is driven by a transdisciplinary group of over 20 researchers from ten departments, across biomedical topics that are associated with cognitive impairment with aging (e.g., diabetes, HIV-infection, traumatic brain injury, proteinopathies, chemotherapy, seizures). The program builds on the strong, diverse research programs at Georgetown to train students and fellows more intentionally in topics of aging and Alzheimer's disease.
Cancer Population Science Program
The Cancer Population Science (CPaS) program at Georgetown Lombardi Comprehensive Cancer Center (GLCCC) is a T32 training program supported by the National Cancer Institute (NCI). The CPaS program focuses on preparing trainees for independent research careers with a focus on translating basic and clinical advances into the clinic, community and policy. Translational research training is grounded in core competencies of team science, utilization of novel methods and technologies, applying multilevel approaches, knowledge integration to inform polices and care, and addressing health disparities.
Georgetown – Howard Universities Center for Clinical and Translational Science (GHUCCTS) TL1 Training Program in Translational Biomedical Science (TBS)
The NIH TL1 funded Pre- and Post-doctoral Training Program in Translational Biomedical Science provides an individualized career development plan that includes: 1) didactic education in human health and disease along with technical skill development and rigorous research methodology; 2) mentored experiential learning in clinical medicine; 3) dual-mentored research training in preclinical and clinical research; 4) individualized career guidance; and, 5) training in team science and leadership skills.
Neuroscience of Language Training Program
The Neuroscience of Language Training Program will provide an integrated training program, including: (1) A Curriculum of Coursework designed to provide a strong cross-disciplinary conceptual and technical knowledge base; (2) Clinical Experience with communication disorders to help trainees understand the clinical impact of their research; (3) Community Engagement to foster understanding about how research impacts the community; (4) Training in the Professional Skills and Ethical Practices necessary for a successful research career; and (5) An interdisciplinary and diverse Community of Scholars focused on the neuroscience of language research.