Congratulations, Class of 2023!
We are so proud of all our 2023 BGE graduates! We invite you to browse our photos from the Commencement lineup and procession, rewatch the ceremony, and read our Commencement story.
How to Graduate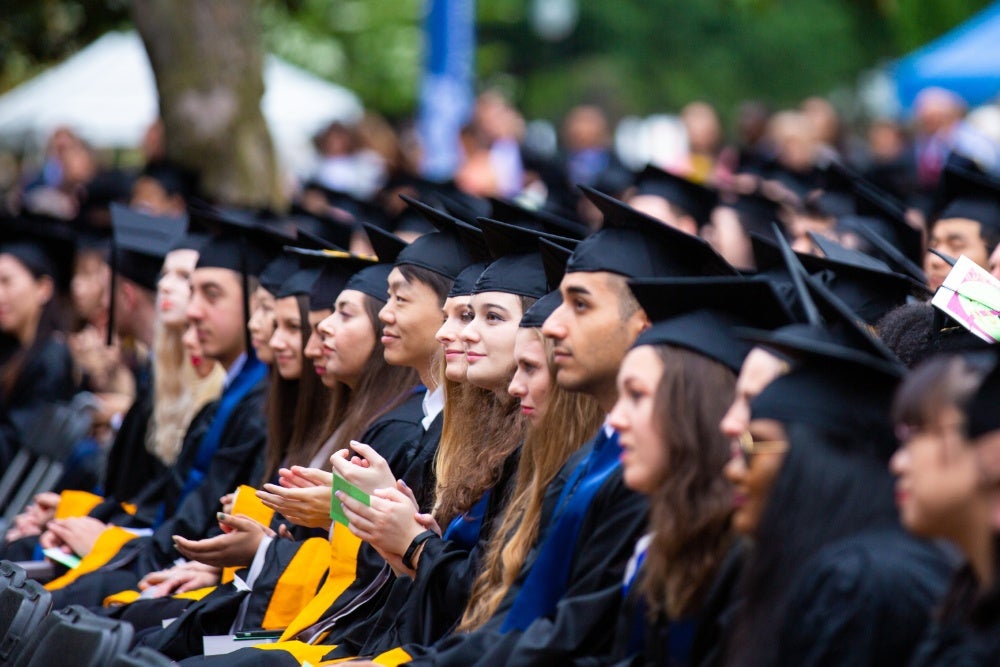 Follow the Graduate School of Arts & Sciences instructions to apply for your degree. Doctoral students may also consult Dissertation, Doctoral Project, and Thesis Information & Templates and Submission of Dissertation or Doctoral Project instructions.
Class of 2023 Commencement
Ph.D. and Doctoral Hooding Ceremony and Reception
Thursday, May 18, 2023
9:30-10:30 a.m. Ceremony in Gaston Hall (Healy Hall, 3rd Floor)
10:30 a.m.-12 p.m. Reception in Dahlgren Courtyard (behind Healy Hall)
Commencement Schedule
Commencement Ceremony Logistics & Information
Please note that this information may change to reflect updates from the Office of the President or the Office of the Provost.
More questions? Please visit our BGE Commencement FAQ.
More Commencement Events
DISCO Grad: Disability Community Graduation Celebration
Tuesday, May 16, 2023
Multicultural Celebration
Wednesday, May 17, 2023