Ph.D. Programs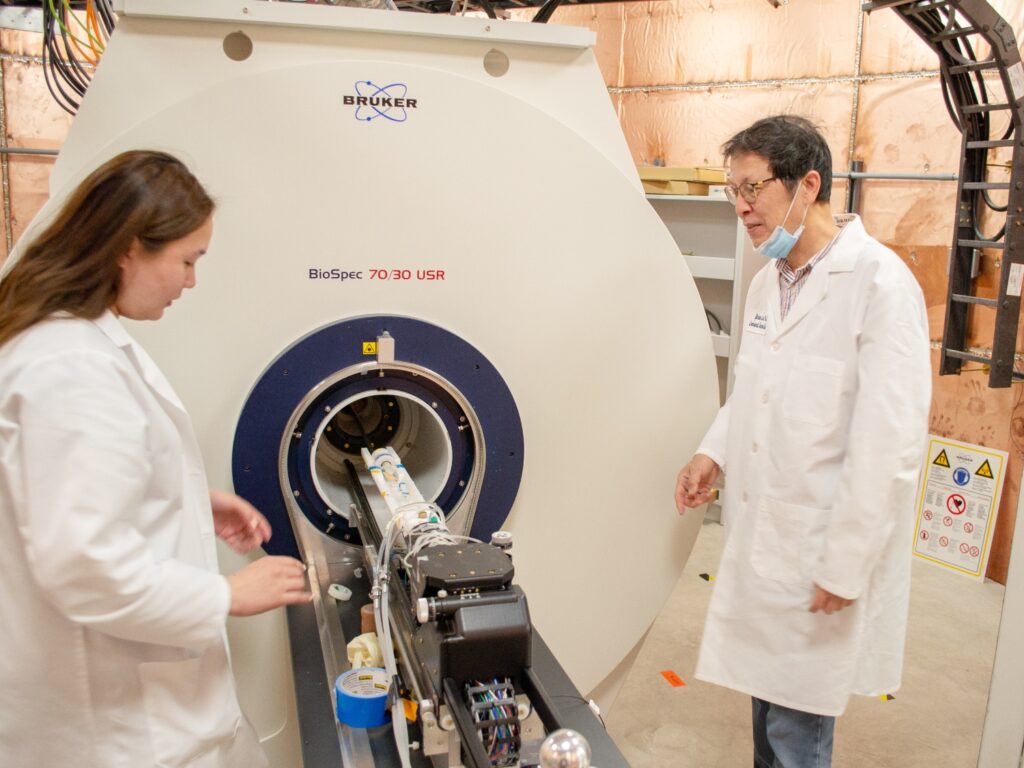 Georgetown University offers a variety of basic and clinical sciences doctoral degree programs. All programs offer summer admission and are typically completed in five years. They feature a core curriculum requiring instructional coursework, laboratory rotations, programmatic activities such as seminars and journal clubs, and defense and submission of an original research dissertation.
Many of our Ph.D. students are supported in their studies by T32 training grants.
This program is geared toward students with a background or particular interest in areas such as molecular mechanisms, proteomics or biophysics. Faculty research interests include detection of biological agents such as anthrax, the biochemistry and immunology of the malarial parasite, and cellular responses to environmental stresses.
This program is for students with a focus on powerful modern statistical methodologies and computational tools, as well as biological and health sciences such as genetics, epidemiology and biology. Faculty research interests include applied mathematics, statistical genetics, meta-analysis, data mining in healthcare informatics, biomarker evaluation and more.
In the Ph.D. in Microbiology & Immunology program, faculty research activities span a broad spectrum of subdisciplines and use cellular, biochemical and molecular approaches to study current problems in microbiology and immunology.
Research areas include glial activation, neuron signaling and dendritic spine plasticity; mechanisms of Parkinson's disease, Alzheimer's disease and traumatic brain injury; and systems of face recognition, word reading and interpretation of sounds.
Research activities in this program are aimed at understanding the ways in which drugs affect the regulation of nervous system functions, including neurotransmitter/receptor interactions; the pharmacology of nerve terminals; the neurochemical control of obesity and pain; neurochemical aspects of neurodegenerative diseases; the role of innervation in the control of peripheral autonomic organs; and cellular signaling in pulmonary hypertension.
Areas of particular strength include research in breast cancer, tobacco use, gene-environment interactions, diet and nutrition, developmental therapeutics, molecular cytogenetics, as well as tumor angiogenesis, invasion and metastasis. Mentors and teachers are expert clinical and basic science faculty drawn from throughout the NIH-designated Lombardi Comprehensive Cancer Center.
Explore More Programs
Find the BGE academic program that best matches your interests and goals.