April 27, 2023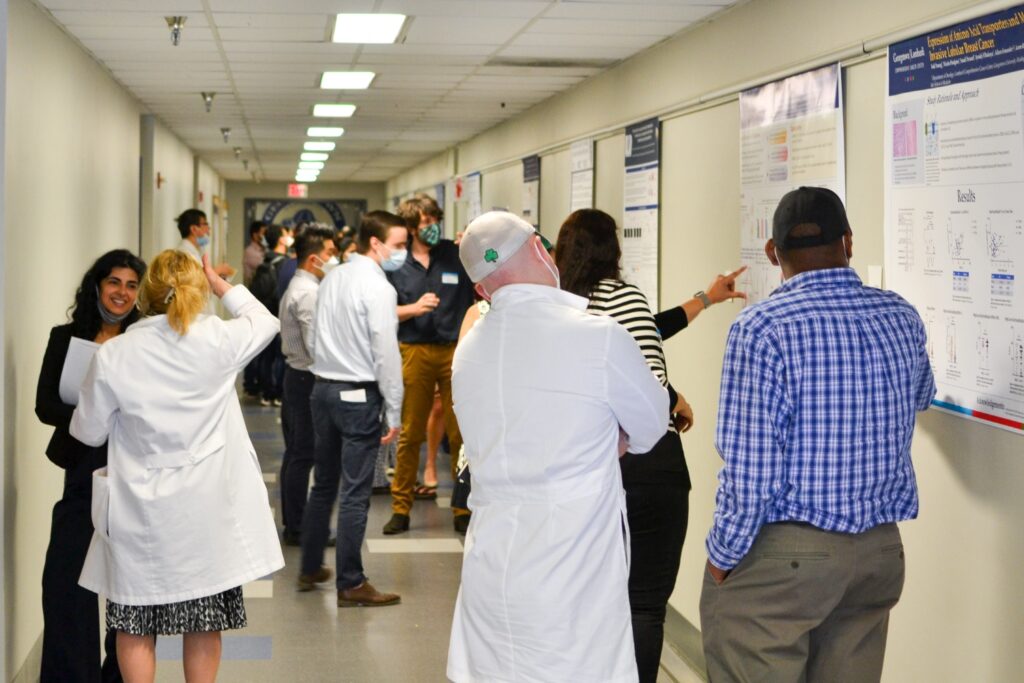 The Georgetown University Postdoctoral Association (GUPDA) and the Office of Postdoctoral Development are hosting the annual GU Postdoctoral Research Symposium on April 27. This event highlights the excellent research and scholarship that our postdoctoral community is producing. Postdocs will present their research through oral and poster presentations.
Schedule
Thursday, April 27, 2023
Time
Event
10 a.m.
Oral Presentations
Pre-Clinical Science Building Room LA4 and Zoom
1 p.m
Navigating Your Social Presence in a Hybrid World
Keynote Speaker: Dr. Jeanine Turner, Professor in the Communication, Culture, and Technology Program, Georgetown University
Pre-Clinical Science Building Room LA2 and Zoom
2:30 p.m.
Poster Presentations
Pre-Clinical Science Building Hallway C
4:30 p.m.
Reception
West Pavilion (Above Pre-Clinical Science Building)
Rain location will be inside the Pre-Clinical Science Building
Presentations
Oral Presentations
Each oral presentation is a 15-minute talk with PowerPoint slides, followed by 5 minutes for questions and transition. Oral presentations should be geared to a general audience.
If you are interested in presenting your research in an oral format, be sure to indicate this during abstract submission. Only a select number of abstracts will be chosen for oral presentations.
Posters
Once you have received an email from the GU PDA confirming the acceptance of your abstract for a poster presentation, you will need to ensure that your poster is prepared. Keep in mind that like your abstract, your poster and poster presentation should be geared toward a general audience.
If you have a poster already printed from a recent meeting, you are welcome to use it. Please send us the dimensions of your poster so we can reserve adequate space for you. If you are creating a new poster, we will assist in the cost of poster printing. You will receive details about poster specifications and deadlines in your confirmation email.
As we draw closer to the Postdoctoral Research Symposium, you will receive further instructions regarding poster placement, evaluations, and schedules for attending your poster.
Presentation Evaluation Criteria
Poster and oral presentations will be evaluated for the following categories: background/introduction, hypothesis or objective, methods, results, conclusion or discussion, future work, overall presentation and handling of questions, and quality of the poster or PowerPoint presentation.
Prizes
First Place (Oral & Poster): $100
Second Place (Oral & Poster): $60
Third Place (Poster): $30
Judges
We are seeking faculty, graduate students, staff and postdocs to give feedback and scores for oral and poster presentations.
Contact Us
Georgetown University Postdoctoral Association: georgetownpda@georgetown.edu
Office of Postdoctoral Development: elizabeth.salm@georgetown.edu