Anita Ginigeme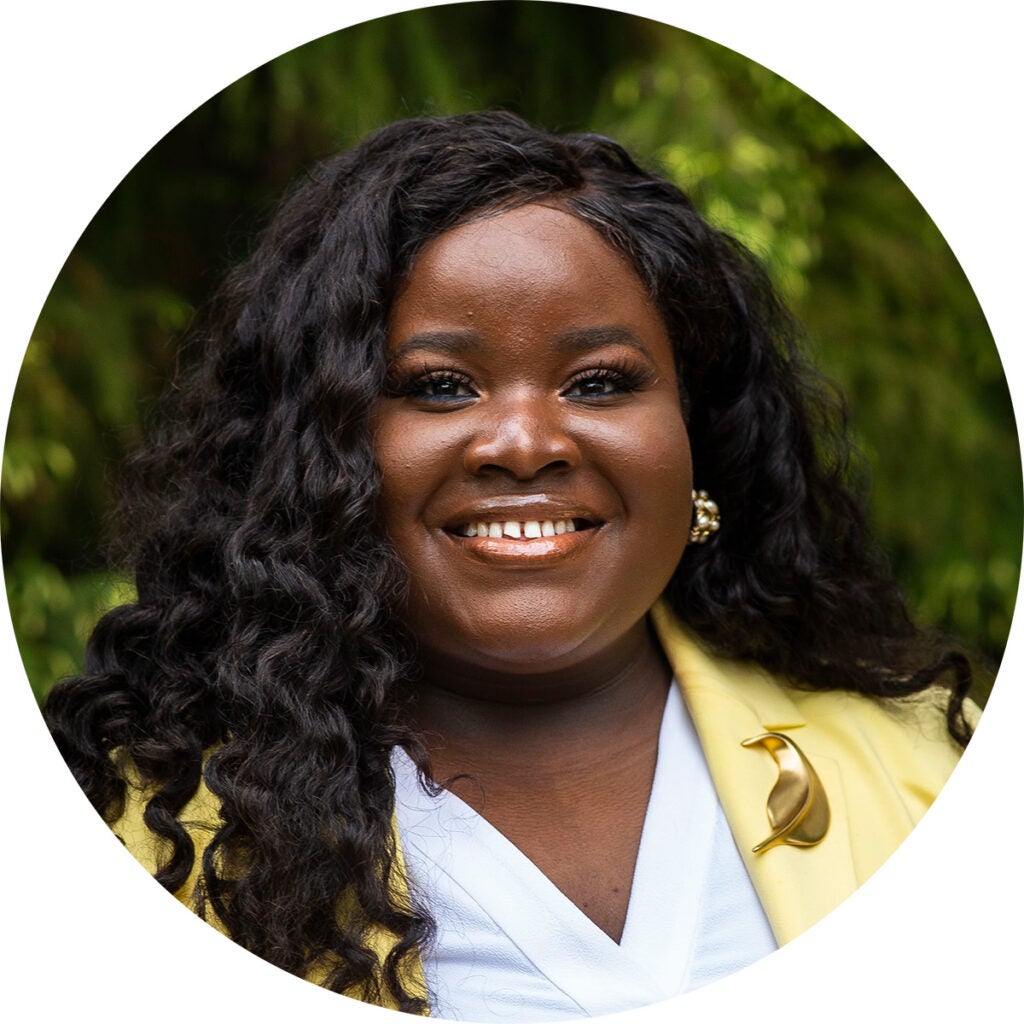 Lead Clinical Protocol Coordinator
National Institute of Allergy and Infectious Diseases (NIAID)
About Anita
Anita Ginigeme earned her master's degree from Biomedical Graduate Education in 2019.
Can you tell us about your current work and how you acquired the position?
I manage the protocol compliance activities for a COVID-19 study, and efficiently perform quality assurance and quality control activities as they relate to protocol adherence and monitoring, data collection, etc., to ensure a smooth workflow of study activities.
I came to know about this position via a recruiter on LinkedIn. She thought my background might be a good fit and encouraged me to apply. The more I learned about the position, the more exciting it seemed. I interviewed with the client and here I am!
What strategies did you use to build your network and find job opportunities?
After graduation, I connected with Georgetown BGE alumni via LinkedIn and conducted informational interviews with those who had career paths I was interested in.
What Georgetown career development resources did you find useful for attaining your career goals?
I utilized the career development services at BGE. Ms. Deborah Cohen held several resume review and development sessions with me and Dr. Caleb McKinney provided leadership sessions and links to job opportunities. I am still connected with both individuals and Ms. Cohen still plays an active role in helping me expand my network.
How did you negotiate your salary and starting package?
My first compensation package right out of graduate school was not great. Benefits were decent. I had a baseline salary in mind which I would not go below. However, I did not consider tax deductions at the time. That was a mistake! It was a great job opportunity, though, and I utilized that role to get my foot in the door and diversify my international experience.
In my second and current position, I did not make that mistake. I did my research on the pay scale for my position, and as a contractor, I understood that I had some negotiating power. I leveraged my years of international professional experience, academic achievements (because education also counts as experience), and certifications I had accrued after graduate school and was able to get a higher offer than what I initially requested. I also negotiated my PTO days to get more out of my compensation package. I reviewed the benefits package thoroughly and asked questions to ensure I was going in informed and fairly compensated.