Elliot Cook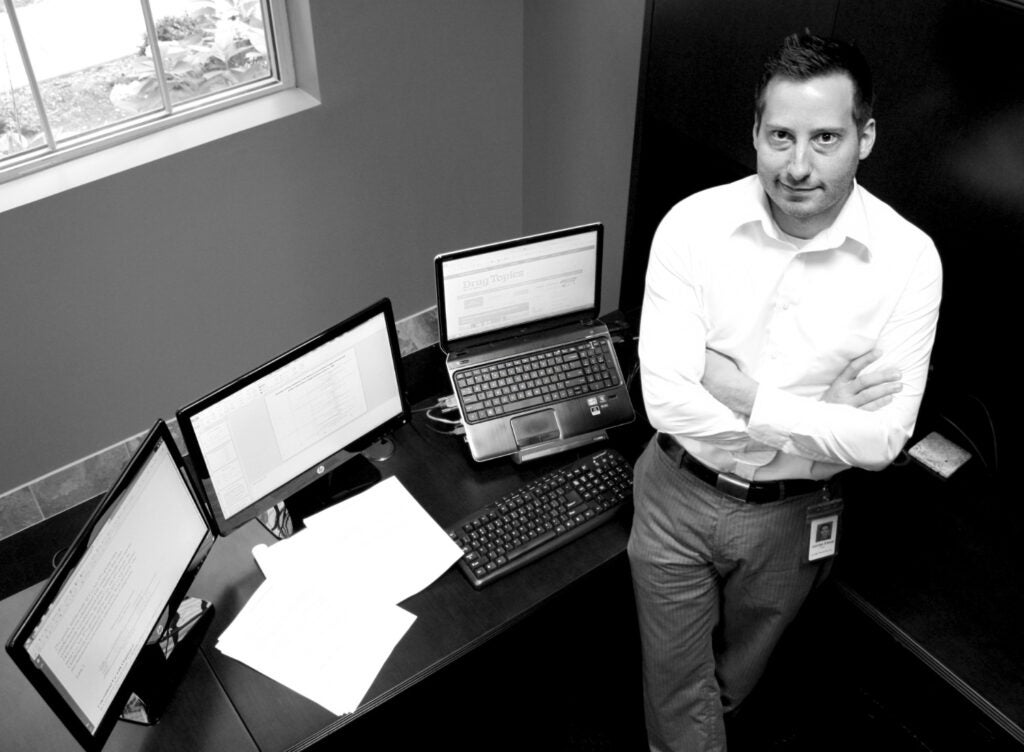 Elliott Cook hails from Erie, Pennsylvania, with a Doctor of Pharmacy from Lake Erie College of Osteopathic Medicine School of Pharmacy in 2006 and a pharmacy residency from Hillcrest Hospital in Cleveland, Ohio, under his belt.  Elliott currently works at Provider Resources Inc. providing drug information support, clinical expertise, policy guidance, and oversight to two of PRI's national contracts within the Centers for Medicare and Medicaid Services (CMS), including Medicare's Part D Coverage Gap Appeals Contract and Medicare's Workers' Compensation Review Contract.
Elliott was drawn to the Regulatory Science concentration within the Master of Science in Translational Science program.  As a pharmacist, he has always had an interest in the FDA:
"I felt this concentration would improve my analytical skills, forge new relationships in academia, industry, and the FDA, and improve my understanding of FDA's strategic initiatives (Regulatory Science is the primary strategic driver for the FDA).  In addition, learning more about the inner workings of clinical and translational research would build a better foundation for improved decision-making and expanding my thought process to generate new ideas."
As a student in our program, Elliott has had the opportunity to research drug labeling, expanded access, and drug safety communications.  Under the guidance of Erin Wilhelm and Stephen Fernandez, Co-Directors of the Analytic Approaches in Regulatory Science course, Elliott developed new ways to measure the prescribed impact of drug safety communications by using electronic health records (EHR).  They believe this method may be valuable to the FDA, the public, and healthcare professionals.  They had the exciting opportunity to present the results from this study conducted for that class at the Academy Health's Concordium 2015 and are looking to further refine their methods for possible publication.
On a personal note, Elliott shared a fun fact with us:  his two vibrant sons are encouraging him to open a pizza shop and call it La Pizzeria Farmacia (The Pizza Pharmacy) combining his quest to perfect his unbromated pizza dough recipe with his interest in pharmaceuticals.  Regardless of whether he follows the pursuit of pizza perfection or the pharma path, Elliott insists, "I am more purpose driven than career driven."  He thinks his career goals will change as science progresses and mentions that this was an appealing aspect of the clinical and translational research program offered through Georgetown-Howard Universities Center for Clinical and Translational Science.
His advice to incoming students:
"…find time to talk to your professors, ask questions, and find something you really enjoy.  Clinical and Translational Research along with Regulatory Science is a wide field of study and the introductory courses introduce you to a lot that you may be interested in, so spend time outside of class learning more and finding something you are really passionate for.  Your professors will assist you in that process, and help tailor something that fits your interests."