Falian Pean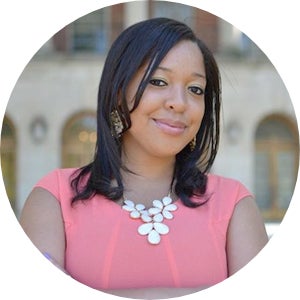 What kind of work are you currently involved in? 
I am currently a Research and Administrative Assistant in the Transplant Surgery Department at Georgetown University Hospital. My research is with Transplant Nephrologist, Monica Grafals MD. Our work focuses on the effects of de novo donor specific antibodies (DSAs) treatments on post kidney transplant patients. We hypothesize that treatment for positive de novo DSAs will significantly enhance long-term graft survival rates. Our second hypothesis focuses on C1q binding DSAs and their clinical relevance in treatment and post kidney transplant outcomes.
As mentioned, I am also the Administrative Assistant to all the Transplant Nephrologists in the department of Transplant Surgery. My main duties include setting up pre-kidney transplant patients for their evaluations, following up on the decision of the Transplant committee to put patients on the wait-list according to United Network Organ Sharing (UNOS), coordinating all administrative tasks for post-kidney transplant patients, and lastly transitioning patients once their workup in Transplant is complete.
What was your experience like at Georgetown, and how did your time here inform your outlook and career choices?
I decided late in my undergraduate studies that I wanted to become a physician. After graduating I worked at Brigham & Women's Hospital in the Endocrine department for two years coordinating the thyroid nodule biopsy clinic and all thyroid cancer treatments. After extensive clinical exposure, I was hesitant about my abilities to succeed academically in medical school. The MS in Physiology and Biophysics did exactly what they advertised and prepared me for a career in medicine and research. My experience was remarkable. The program helped me to obtain all the self-confidence I needed to thrive academically in medical school. Most effective were the graduate courses similar to those in the first year medical school. I have never studied so hard in my life, but I now know I can and will succeed in medical school. The extensive overview of each organ system greatly prepared me for my research career now in Transplant Nephrology.
Recently a member of a medical school admissions board told me, "Medical school is the Super Bowl of application processes. Make sure you are ready to make the team by doing everything possible to enhance yourself." With my clinical experience, my MS degree and the opportunities in research that my degree has opened up, I am finally confident I am a fit candidate to apply to medical school this year.
What advice would you give current or prospective students looking to get into your line of work?
My advice to prospective students looking to get into healthcare or research is to not be afraid to start with entry level positions. Most students, after obtaining a MS degree, will apply to high-level positions. However, in my experience starting small opened up the largest opportunities. Most physicians are amazing teachers, who are willing to help hardworking knowledgeable students, as they were once in your shoes. Physicians in my experience offer research projects, letters of recommendation, and connections to their affiliated medical schools and other healthcare professions.
Do you have anything else you would like to share?
Achieving a career in any medical profession is usually a long road filled with many obstacles. My biggest advice is to never give up no matter how big those obstacles may seem. There is always light at the end of every tunnel!