Graduate Profile: Kanwal Mahmood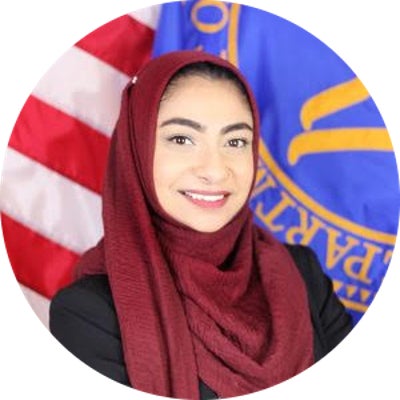 Kanwal Mahmood
M.S. in Tumor Biology
About Kanwal
Currently I am a third-year Ph.D. candidate in the Molecular Medicine program at the University of Maryland School of Medicine. I am studying the role of glutamine metabolism in acute myeloid leukemia, under the mentorship of Dr. Ashkan Emadi. I have aspirations of becoming a full-time drug reviewer/researcher at the U.S. Food and Drug Administration, Center for Drug Evaluation and Research.
Why did you choose the M.S. in Tumor Biology program at Georgetown?
Firstly, Georgetown University is a prestigious Institution, which is one of the reasons I wanted to receive an education from it. Secondly, tumor biology is something I was very passionate about, and wanted to get a deeper understanding of. I also appreciated the fact that it was a research-based program, and that we were allowed to be in the lab, hands-on. Additionally, the Tumor Biology program at Georgetown offered a lot of classes other universities were not. They had branched out from cancer biology to epigenetics and a lot of -omic based courses, which were not available at other institutions.
What experiences in the master's program were the most valuable or interesting to you?
Out of all the amazing experiences I had at Georgetown, I would say the experience I got from being a part of Dr. Jill Smith's lab was the best. She was an amazing mentor and really made my experience at Georgetown smooth. Prior to joining her lab, I had zero laboratory experience outside of Gen-Bio Lab. She introduced me to the world of lab research, and I am where I am because of that. She truly shaped my career, and I wouldn't have had the opportunity to be under her mentorship if it wasn't for the Tumor Biology master's program.
How do you use what you learned at Georgetown in your current position, professional outlook and/or career choices?
Taking from what I learned at Georgetown, I was able to excel in a lot of my cancer biology-based courses during my Ph.D. program, as well as have a greater understanding of research and science during my comprehensive examinations. There are a lot of specifics that I was exposed to during my master's that I appreciated when studying for my comprehensive exams. It put me in a better position than the other candidates. Also, it helps me for my career choices because after I graduated from Georgetown University, I joined the FDA as an ORISE Research Fellow, to which I hope to return at the completion of my degree.
What advice would you give to current or prospective students interested in your career path?
My advice for current and prospective students that are interested in obtaining a Ph.D. in Biological Sciences would be that perseverance is key. There are going to be multiple instances during your career where you feel challenged and the option of giving up seems easier than the road that lies ahead. However, that is where you have to be the strongest and not let yourself succumb to the thoughts in your head. Rather, pull yourself up, remind yourself of where you are and pat yourself on the back because, being in this program, that itself is an honor and an accomplishment. Knowing that you have come this far will surely motivate you to keep on going!