Sam Frenkel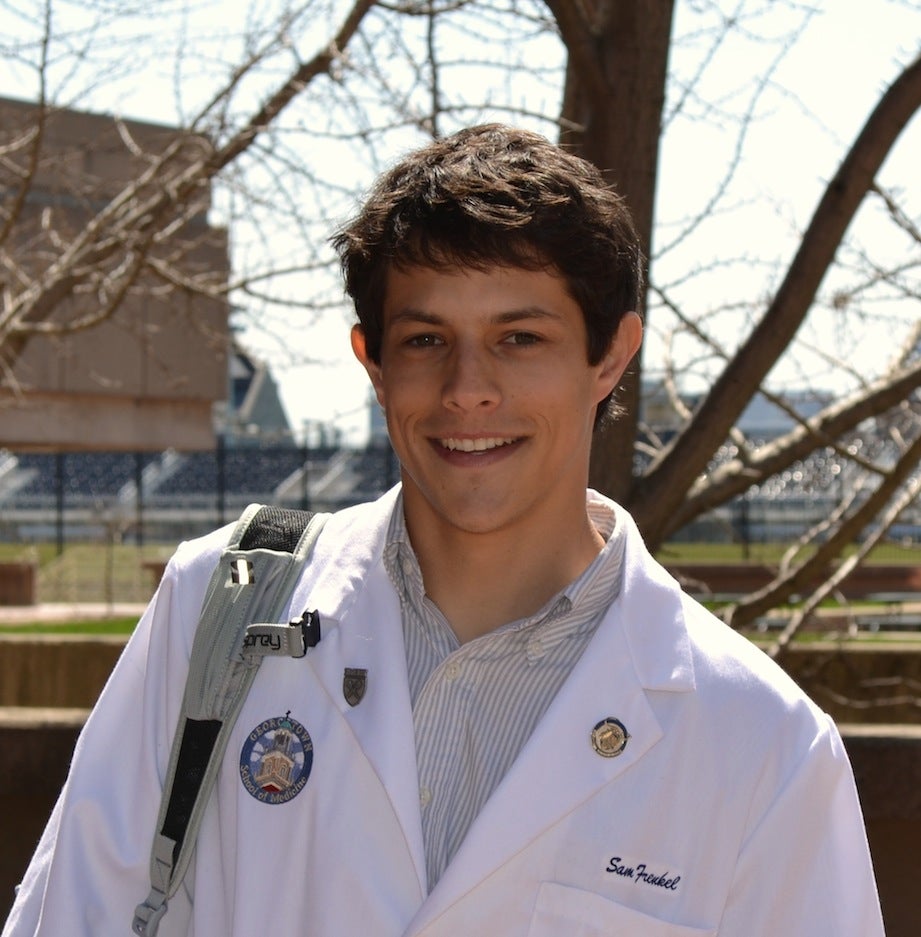 Sam graduated from our Special Master's Program (SMP '12), and is now into his first year of medical school a Georgetown's School of Medicine. As one of the leading postbac premed program in the country, SMP's challenging curriculum and thorough guidance has helped place thousands of students into Medical School.
---
What kind of work are you currently involved in, and what are your future career plans?
I am currently a first year medical student at Georgetown University Medical School. With my free time I shadow a hand and elbow orthopedic surgeon, do concussion research, and play intramural soccer. My plan is to spend this summer in either doing research at Georgetown or in San Francisco. And while I'm not sure what type of medicine I would like to end up in, I do know that medicine was definitely the right choice for me.
What was your experience like at Georgetown, and how did your time at SMP inform your outlook and career choices?
It was exactly what they promised: an incredibly difficult year that culminated with acceptance to medical school. It taught me that a career in medicine requires a balance of hard work and fun. One without the other just doesn't work.
What advice would you give current or prospective students looking to get into Medical School?
To quote the all-knowing Tim Allen: "Never give up, never surrender." Never ignore the people around you. Doctors can't help anyone without the support of the staff. Those people have taught me more than I ever imagined.