Tayler Jackson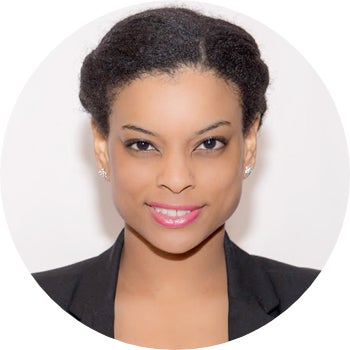 What degree did you pursue?
I pursued an MS in Physiology – Complementary and Alternative Medicine (CAM).
What kind of work are you currently involved in?
Currently, I am teaching until I start dental school in August. This summer, I will be able to lead my very own science class with a program called Fairfax Collegiate. Reaching out to the youth is extremely important to me. The future of this world will be in the hands of my generation and the generations after me. Science is life, and I am honored to be able to share my love of science through teaching.
What was your experience like at Georgetown, and how did your time here inform your outlook and career choices?
My experience at Georgetown was eye-opening. What I learned through the CAM program completely changed my outlook on heath care. The CAM program gave me the background knowledge that I need in order to fulfill my life goals. The extraordinary graduate level science courses made me a better competitor when I applied to dental school. I now have an expansive amount of knowledge about numerous CAM modalities and health care policies.
The future of health care is integration. While at Georgetown, I learned that one form of medicine is not necessarily better than another and true healing comes when different practices are combined to suit the best interest of the patient. In addition, I learned that these "alternative" medical practices need strong scientific evidence to back it up. The more research we have, the more these practices can be used. I was able to research muscle biofeedback as a treatment therapy for Temporomandibular Joint Disorder (TMJ). I found that this in an effective, non-invasive treatment for this painful disorder. Every student in the CAM program will have the opportunity to investigate a CAM related topic through their summer practicum!
Some of my favorite CAM modalities are acupuncture, mind-body medicine, herbal therapy, traditional therapies such as Unani medicine, and healing yoga. One of the biggest lessons I learned is the healing power of food. I loved that the CAM program gives all the students an opportunity to learn about the power of meditation. Every student participates in a mind-body class. I never knew the power of breathing until I entered this program. The CAM program was truly life changing.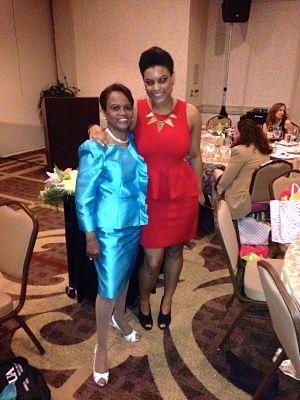 What advice would you give current or prospective students looking to get into your line of work?
No one has all the answers. Life is a lesson with trial and error, learning and teaching. Don't be afraid to take risks and do something different. I know that I want to be a pioneer in health care integration; however, I am not sure of exactly how I will get there and there is nothing wrong with not knowing. Take life one step at a time. Students should make sure to enjoy the journey to success. 
If you choose to enter this program, you will face challenges. There will be many days of hard work. Know that it is possible to succeed and exceed expectations. Remain optimistic. 
I would not be where I am without the wise counsel of my mentors. Find an older, more experienced person to help guide you.
What are your current academic interests and foci?
I will begin dental school at Howard University on August 2015! Dentistry has always been my number one career goal. I would like to provide oral health care that focuses on prevention and natural, non-invasive treatments. After my experience at Georgetown, I now understand how I can have a dental practice that is truly integrative. I plan to research the power of biological dentistry and how the mouth is connected to the whole body. 
Do you have anything else you would like to share?
Namaste : )