BGE Dean Riegel Appointed Interim VP for GUMC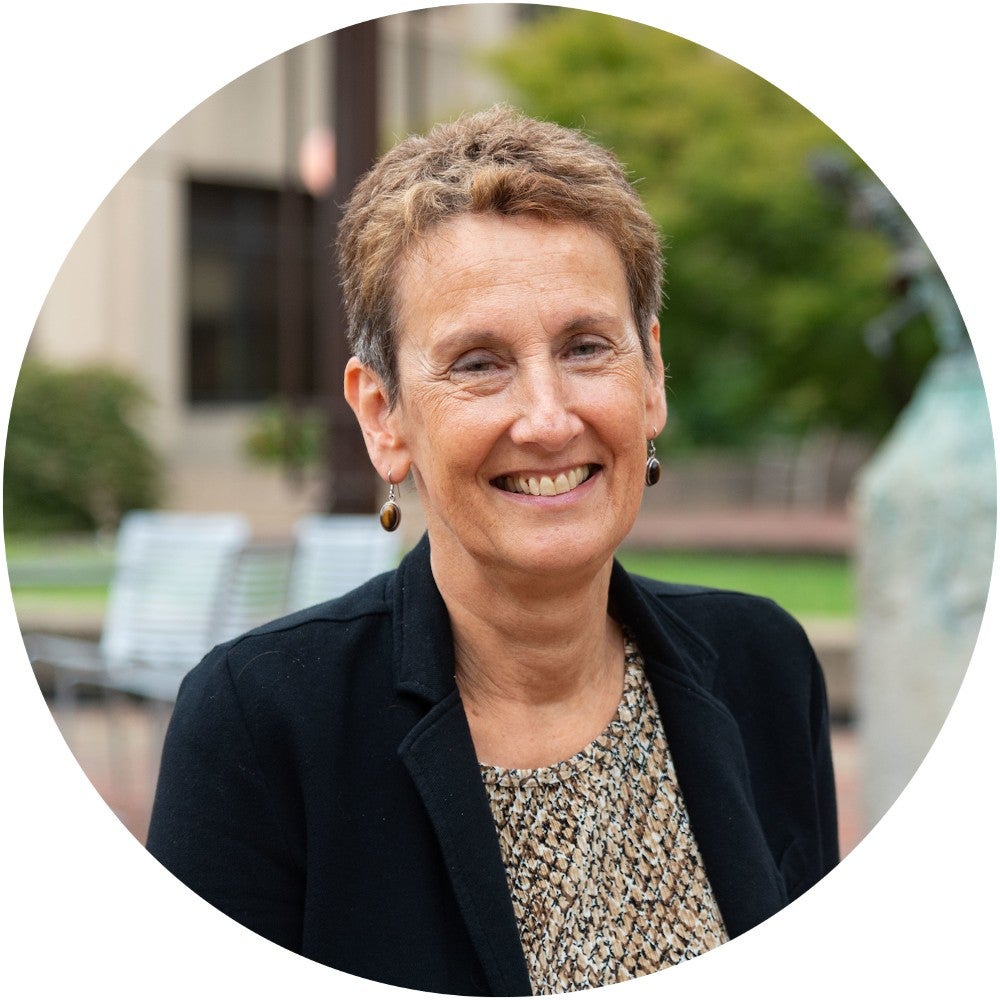 Anna Tate Riegel, Senior Associate Dean for Biomedical Graduate Education, has been appointed to the new role of Interim Vice President for Biomedical Education and Research for Georgetown University Medical Center.
Executive Vice President for Health Sciences Edward B. Healton announced Riegel's appointment in a message to the GUMC community:
---
Dear Members of the GUMC Community,
I'm writing to share information about two exciting administrative changes that strengthen our Medical Center's overarching framework to better support the virtuous cycle of the interaction between our graduate education programs and research across our entire campus.
Effective immediately, I have asked Anna Tate Riegel, PhD, to serve as Interim Vice President for Biomedical Education and Research, and Moshe Levi, MD, to serve as the Medical Center's Chief Science Officer for Research Development. These appointments and their titles reflect our growing structure at GUMC – including the addition of two new schools.
This renewed commitment to a structure that better links education and research is consistent with the focus of our medical center goals and is reinforced by some of the recent planning and strengthening of that connectivity including the large number of training grants we now have, the fully funded MD/PhD program, and to some degree, the faculty cluster recruitments. An additional rationale for this new framework is the critical imperative to strengthen our focus on and expand research development.
To that end, the Clinical Operations Office, Research Development Services, Office of Sponsored Research and Shared Resources will align with Dr. Riegel's new role. Dr. Levi will work closely with the Office of the Senior Vice President for Research & Chief Technology Officer.
Since summer, we have engaged numerous faculty colleagues and other constituencies in order to hear feedback on these plans including the advisory committee formed when we first named an interim dean for research, the Research Committee leadership (past and present), basic science chairs, caucus leadership, a select group of clinical chairs, MedStar Health leadership, and leaders across our university including the senior vice president of research, the provost and the president. We heard broad, unanimous support and helpful suggestions for the importance and the possibilities this change could offer.
I am most grateful that our first discussion at the Research Committee in September concluded with a resolution supporting this realignment. We look forward to additional discussions – including with Dr. Riegel and Dr. Levi –  to hear additional recommendations from faculty and staff about the support structure for these two roles.
I'd also like to extend my gratitude to the staff who are responsible for the outstanding leadership and support of critical aspects of our research and education enterprise including those in the Office of Sponsor Research, Office of Research Development, Office of Research Oversight, Clinical Research Operations, the IRB and BGE programs.
Please join me in supporting Dr. Levi and Dr. Riegel as we further develop these two important roles aimed to better position the Medical Center as we move forward with the various strategy exercises now underway.
In this weekend's GUMC Update, you can read more about some of the early ideas that both Dr. Levi and Dr. Riegel have on how best to shape the vision of these areas.  We will update you in the near future about the support structure for these roles at concussion of additional GUMC engagement.
I'd like to express my deepest appreciation to both of our leaders for their work over the last few years that has truly positioned us well for this moment.  Thank you.
Yours truly,
Edward B. Healton, MD, MPH
Executive Vice President for Health Sciences
---