Student Research Day 2021
Since 1985, Student Research Day has provided an on-campus forum for students to showcase their research pursuits. For students in the Ph.D. programs at the Georgetown University Medical Center, the day offers the opportunity to share their dissertation research with their colleagues from other disciplines while engaging in discussion and soliciting feedback.
Eligibility
Student Research Day is open to all current graduate students in these Ph.D. programs:
Biochemistry and Molecular Biology
Biology
Cell Biology
Chemistry
Global Infectious Disease
Microbiology & Immunology
Neuroscience
Pharmacology
Physics
Psychology
Physiology & Biophysics
Tumor Biology
Schedule
Thursday, October 28, 2021
Time
Event
10 a.m. –
11:30 a.m.
Oral Presentations
via Zoom – Register for Oral Presentations
1 p.m. –
2 p.m.
Keynote Speaker
Kaela Singleton, Ph.D., postdoctoral fellow, Emory University
via Zoom – Register for Keynote
2:30 p.m. –
4:30 p.m.
Poster Presentations
Preclinical Science Hallway

Posters will be available for viewing throughout the day and during the reception.
4:30 p.m. –
6:30 p.m.
Reception and Announcement of Presentation Winners
Outside Tent, Preclinical Science Building
Keynote Speaker
Kaela Singleton, Ph.D.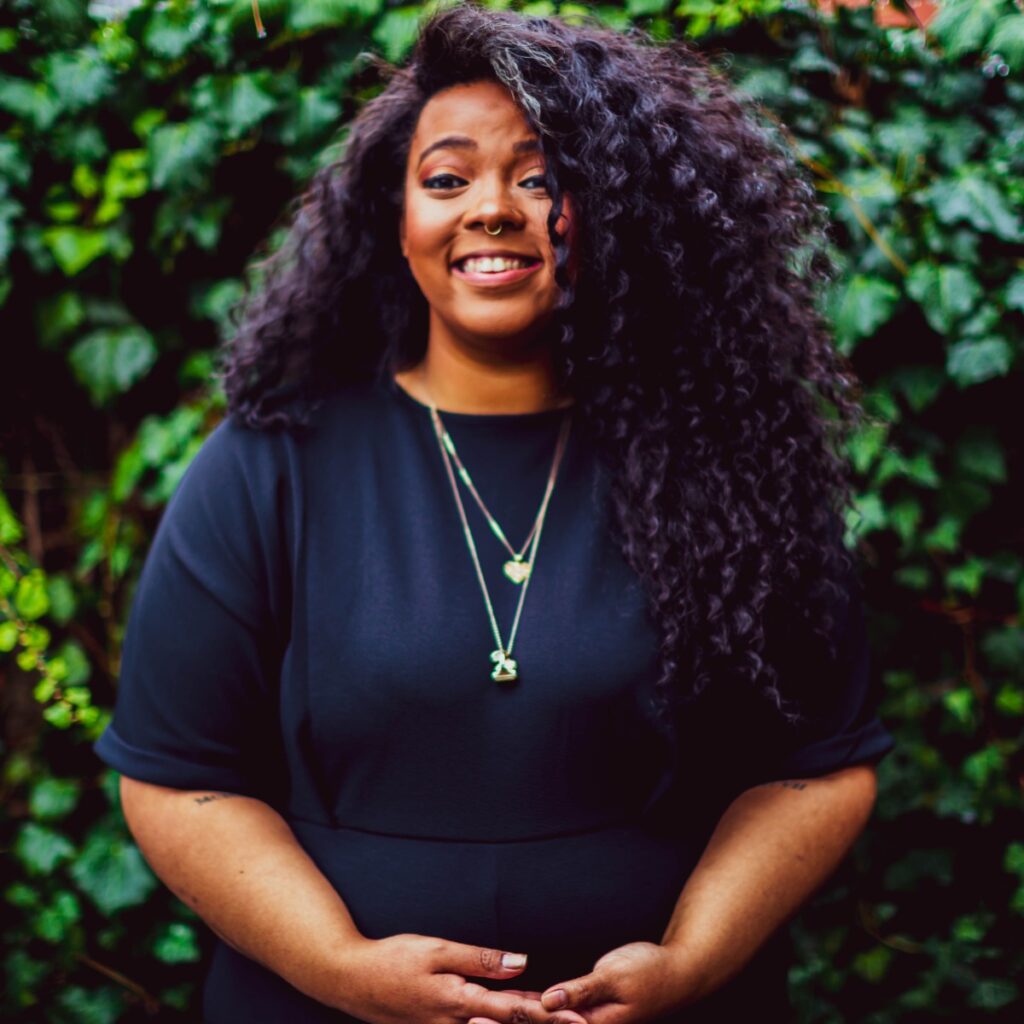 A systems biology approach to professional development and neurodevelopmental disorders
Kaela Singleton is a Black, Samoan, and Queer developmental neuroscientist and doctoral alumna of the Interdisciplinary Program in Neuroscience at Georgetown University. As she completes her postdoctoral training at Emory University, she is currently a NINDS DSPAN scholar, an adjunct professor at Agnes Scott College, a Burroughs Wellcome Fund Postdoctoral Enrichment fellow as well as co-founder and President-Elect of Black In Neuro. As a postdoc in the Faundez Lab, she investigates mitochondria integrity and localization in Menkes Disease, a progressive form of childhood neurodegeneration that is triggered by dysregulation of copper.
As an early-career scientist and future independent investigator, Dr. Singleton's goal is to encourage, inspire, and support trainees to pursue careers in neuroscience and build a sense of belonging within the scientific community.
Her success has been recognized with numerous awards and academic honors, including being named an Agnes Scott College Outstanding Young Alumna and one of Cell Mentor's 1000 Inspiring Black Scientists. She has also been featured in several media outlets, including National Geographic, Nature Careers, Forbes and Neuronline.
Abstracts
The submission deadline for abstracts has passed.
Presentations
Posters
Once you have received an email from MCGSO confirming the acceptance of your abstract for a poster presentation, you will need to ensure that your poster is prepared. Keep in mind that like your abstract, your poster and poster presentation should be geared toward a general science audience.
If you have a poster already printed from a recent meeting, you are welcome to use it. Please send us the dimensions of your poster so we can reserve adequate space for you. If you are creating a new poster, we may* be able to assist in the cost of poster printing (*to be determined). You will receive details about poster specifications and deadlines in your confirmation email.
As we draw closer to Student Research Day, you will receive further instructions regarding poster placement, evaluations, and schedules for attending your poster.
Oral Presentations
The oral presentation sessions will consist of a series of 10-minute talks with PowerPoints, followed by 5 minutes for questions and transition. If you are interested in presenting your research in an oral format, be sure to indicate this during abstract submission. Only a select number of abstracts will be chosen for oral presentations.
Oral presentations should be geared to a general science audience.
Presentation Evaluation Criteria
Poster and oral presentations will be evaluated for the following categories: background/introduction, hypothesis or objective, methods, results, conclusion or discussion, future work, overall presentation and handling of questions, and quality of the poster or PowerPoint presentation.
Prizes
1st (oral & poster): $200
2nd (poster): $100
2nd (oral): $50
3rd (poster): $50
Judges
We are seeking faculty, staff and postdocs to give feedback and scores for students' oral and poster presentations.