2nd Annual Summer Intern Welcome Luncheon
On June 30th, Biomedical Graduate Education and the Medical Center Graduate Student Organization hosted its 2nd Annual Summer Intern Welcome Luncheon. Food and ice cream flowed abundantly in an event that served as a great introduction to Georgetown University Medical Center (GUMC) for the high school and undergraduate students who currently intern and conduct research for various faculty members within GUMC and Lombardi Comprehensive Cancer Center (LCCC). Each student had an individual reason to participate as a lab intern during the summer.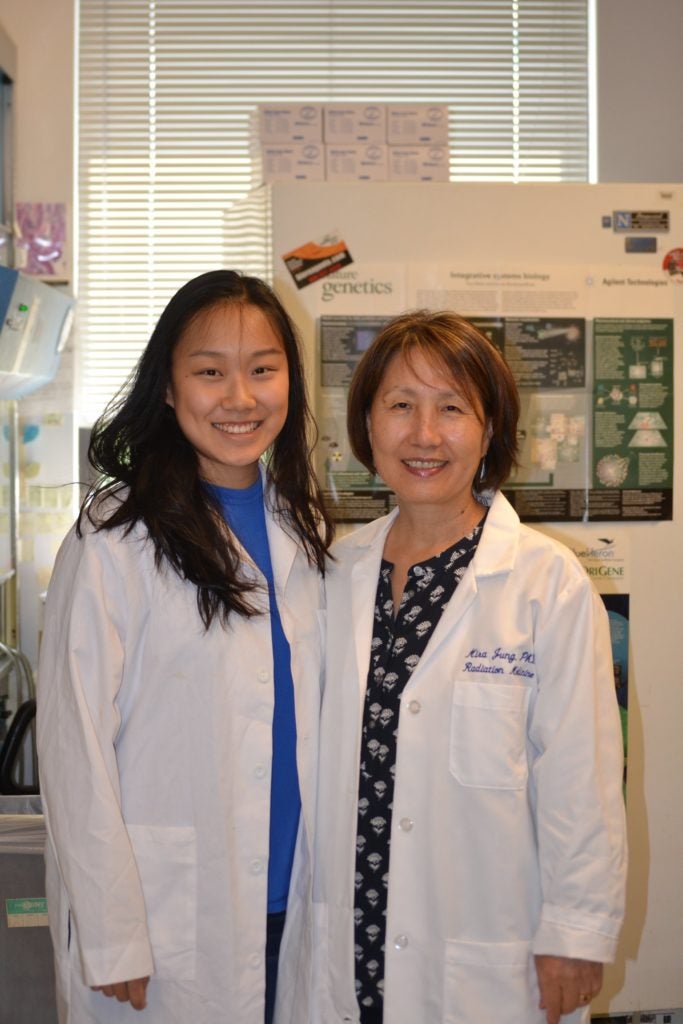 One such student is Eileen Zheng, a second year prospective biochemistry major at the University of Virginia. She currently works with Dr. Mira Jung, Professor of Radiation Medicine and the Director of the High School and Undergraduate Research Program for LCCC. When a close family member passed away from cancer when Eileen was a young child, it ignited in her a passion for cancer research and to discover viable therapeutic options. Eileen's dream career is to become a dentist, and for her high school senior research project, she merged her interest in dentistry and research by focusing on oral squamous cell carcinomas (OSCCs). 
For all of Dr. Jung's support, Eileen expresses her gratitude, saying, "I feel very lucky and honored that Dr. Jung welcomed me into her lab this summer and has consistently provided me with valuable guidance." Eileen's research this summer will look specifically at the expression levels of histones and certain proteins involved in the DNA damage response and repair pathways following treatment with histone deacetylase (HDAC) inhibitors. Dr. Jung and Eileen's main goal will be to better understand the mechanistic action of HDAC inhibitors on OSCCs.
Eileen is one of the many high school and undergraduate students who receive support, guidance, and relevant lab experience from the biomedical sciences faculty here at Georgetown University. For more information regarding our Masters and Ph.D programs, please see our academics page.