Hillary Stires, Ph.D.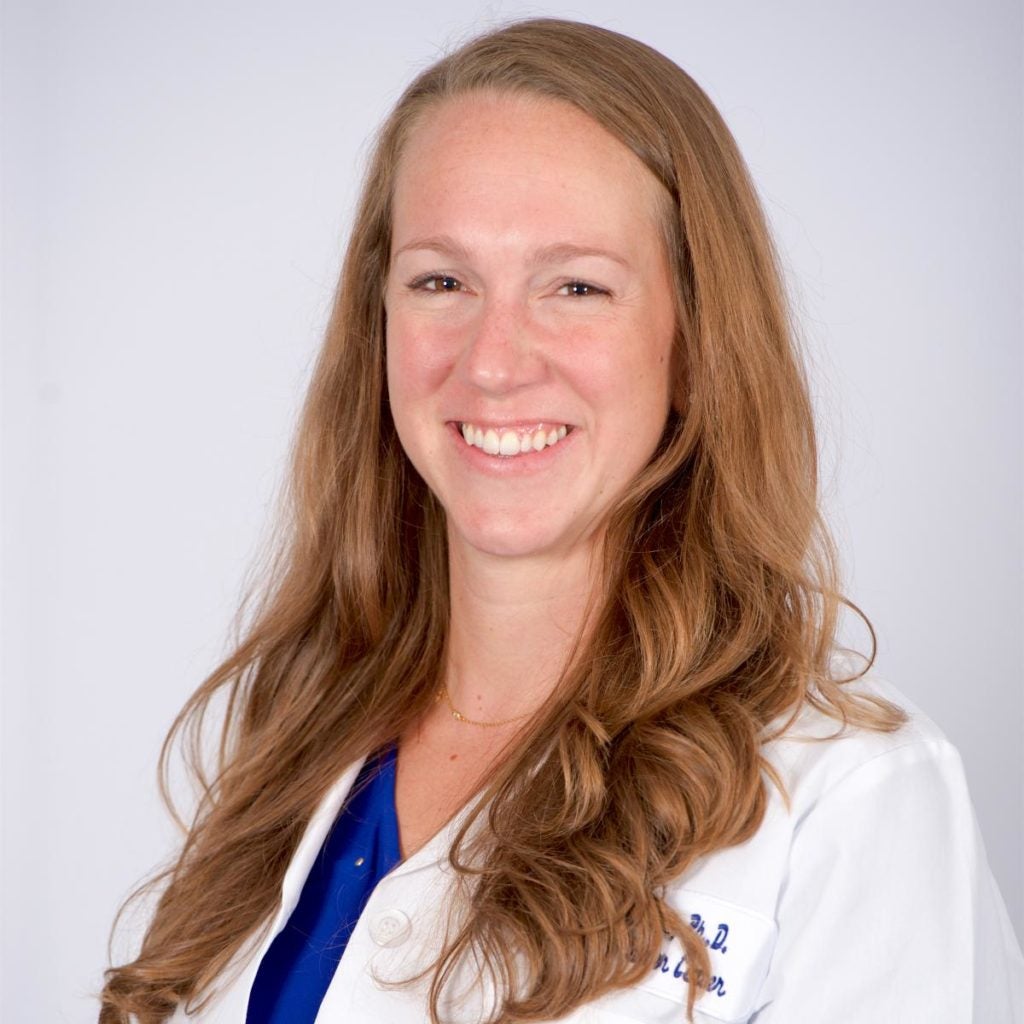 Tumor Biology T32 Postdoctoral Research Fellow
About Hillary
Dr. Hillary Stires is a Tumor Biology T32 Postdoctoral Research Fellow and is completing her training in Dr. Rebecca Riggins' laboratory in the Department of Oncology.
Briefly describe your postdoc research project.
Estrogen receptor-positive (ER+) breast cancer accounts for 70% of all breast cancer cases. While the use of endocrine therapy has been successful, about 50% of patients experience relapse. The androgen receptor (AR) is a possible target for alternative treatment and there are already clinical trials in ER+ breast cancer patients using either the AR antagonist Enzalutamide or the AR agonist Enobosarm. The biggest problem with these studies is our inability to anticipate how AR influences growth and which patients would benefit from different therapies, as preclinical models show contradictory results about growth response to androgens. My postdoc research focuses on these apparent differences of response to androgens in ER+ breast cancer cells, which may lead to a better stratification of response to androgen treatment for patients with ER+ breast cancer.
What Georgetown activities/programs have you participated in to enrich your training experience?
My research at Georgetown has been greatly enriched by my interactions with clinicians as well as with patient advocates. Each week, I attend the Breast Tumor Board where clinicians discuss patient cases, which allows me to get a better understanding of treatment decisions in real time. I have presented my work to the Georgetown Breast Cancer Advocates (GBCA), a group of advocates that work to ensure research is patient focused. The advocates from GBCA introduced me to #BCSM (a breast cancer social media campaign) an online tweet-up that includes patients, advocates, clinicians and researchers who chat weekly about the current state of research and breast cancer advocacy. These activities have made my research more patient focused and have increased my passion for breast cancer research.
What key scientific/professional skills have you learned during your postdoc that will help you advance in your career?
One of the main focuses in our career development workshops in the Georgetown University Postdoctoral Association (GUPDA)  is scientific communication. We have talked about using social media platforms to share our research to a broader audience. Additionally, we've practiced our elevator pitch – a 1-2 minute speech about our research – focused on different audiences including non-scientists, scientists, and a researcher in your field. While challenging, these exercises have helped me to ensure I'm concise and eloquent when communicating my research.
How has your mentor helped you to develop into an independent scientist and shape your career aspirations?
Dr. Riggins has been instrumental in helping me establish my scientific career. She has inspired me to write grants and publications as well as present my work at scientific conferences. Dr. Riggins' work-life balance is a perfect example of having a successful career as a Principal Investigator. She's shown me that while there are ups and downs, this career path is worth it. I would like to continue working in academia as a Principal Investigator of my own lab.