Andrew Herr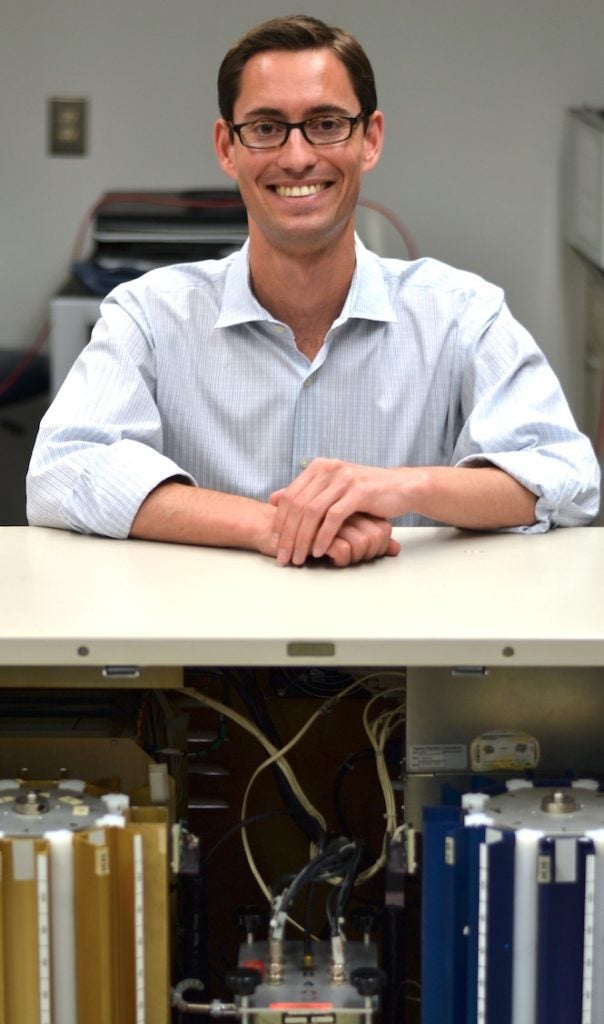 In many ways, Andrew Herr's career exemplifies the very strengths and merits of a Georgetown education. As a successful consultant on science, technology, and strategy, Andrew has been able to leverage his Masters' in Health Physics and Microbiology & Immunology from the Graduate Biomedical Education program and his Master's in Security Studies from the School of Foreign Service towards a career built on developing frameworks for and effectively communicating abstract and highly technical concepts to inform investment and policy decisions by senior government and business leaders.
What kind of work are you currently involved in?
I'm the President of Helicase LLC, a technology and strategy consulting firm. We conduct assessments and develop programs for corporate and government clients focused in three areas: opportunities and challenges from emerging and potentially disruptive technologies; corporate strategy and structure; and optimizing human performance at the individual and team level. As part of the human performance work, I especially enjoy teaching a course on optimizing cognitive and physical performance for civilians deploying to warzones and other stressful environments.
What was your experience like at Georgetown, and how did your time here inform your outlook and career choices?
A major part of my work is 'translating' between scientists, policymakers, and businesspeople, and the knowledge and insights I gained getting my Masters' in Microbiology & Immunology, Health Physics, and Security Studies help me effectively distill complex concepts and data into digestible, useful information and present them in the appropriate context for these different groups. The network I developed during my time at Georgetown has also been very valuable. A Georgetown graduate recruited me to a great job as I was finishing my degrees, and I continue to collaborate with Georgetown professors and alumni from diverse fields in my current work. My time at Georgetown was also a lot of fun. I've been to four continents with people I became friends with at Georgetown, and I still have season tickets for and am a big fan of Georgetown basketball.
What advice would you give current or prospective students looking to get into your line of work?
One of the most difficult, but important balances to strike is between developing core areas of expertise and increasing your intellectual diversity. I find that it's easy for the generalist's resume to get lost in the pile, and I often counsel people to develop both a regional and functional area of expertise. At the same time, however, someone who has only focused on one or two relatively narrow areas may have a harder time when a job is out of their lane. Beyond just helping to get a job, the broader outlook is really important to doing studies where the data is contradictory and you may have to develop new approaches.
Because of this, I suggest that students really focus on a core area in their major field and then branch out widely in their non-major classes. Look beyond traditional academic stovepipes and your particular program: take classes in different departments, gain perspectives from different international and organizational cultures, don't be afraid of the 'hard sciences,' and feed your imagination with fiction and art in addition to the 'traditional' academic books and articles. If your resume catches someone's eye because it's unique in some fashion and you can provide interesting perspectives in person, it will give you an advantage in getting the job and succeeding at it.
I've been lucky to be able to add quite a bit of foreign travel to my academic background. I've done 7,000 miles by train in Russia, trekked through remote parts of Central Asia, and seen the mountain gorillas in Uganda, amongst other trips. I try to bring perspectives from this travel into my work, and I have no doubt that it has helped me succeed.
Do you have anything else you would like to share?
Go Hoyas, beat Syracuse!