Perseverance Pays Off for BGE's Class of 2022
As the graduates of the Biomedical Graduate Education Class of 2022 paraded onto Healy Lawn for commencement, they celebrated not just their individual victories, but also their shared perseverance through the unexpected difficulties of the COVID-19 pandemic.
"We have all experienced large changes in our day-to-day lives — disruptions of our routines," Georgetown University Provost Robert M. Groves told attendees at the Graduate School of Arts & Sciences commencement ceremony on May 20. "We gather in a ceremony that is hundreds of years old to honor our graduates, who despite unusual challenges have endured and succeeded in their goals."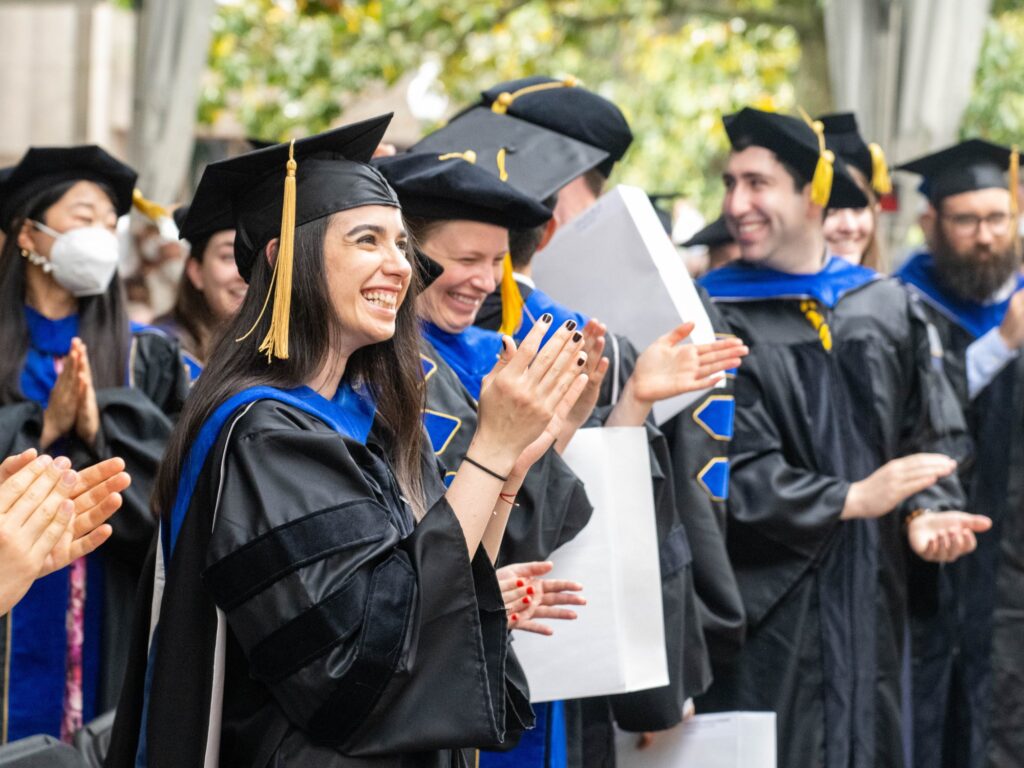 Some 643 students graduated from BGE programs in the Class of 2022, earning doctorates, master's degrees and certificates. Many started and finished their graduate journeys during the COVID-19 pandemic, while others had been studying tirelessly since long before. In a time of global attention for the health professions, BGE graduates leave Georgetown with the skills and experience to be leaders in building a safer, healthier future.
In a sign of the ongoing public health challenge, commencement speaker Dr. Robert Bullard — Texas Southern University professor and "Father of Environmental Justice" — tested positive for COVID-19 and could not attend the ceremony. His remarks were instead delivered by Dr. Sheila Foster of Georgetown Law and the McCourt School of Public Policy.
Ballard's remarks applauded "the best graduating class in the world" for their hard work, self-belief and perseverance in reaching the academic finish line, and called on graduates to carry on the fight against global threats such as the effects of climate change. "We need more of your generation to step up and volunteer," not just to make a change today, but to serve as mentors to the next generation.
The latest Biomedical Graduate Education alumni will join leaders across many professions working to make a difference in society. For the moment, though, they could look back on their work and celebrate their accomplishments. In addition to the main commencement, many academic programs hosted their own events, recognizing the achievements of students and the contributions of faculty and staff.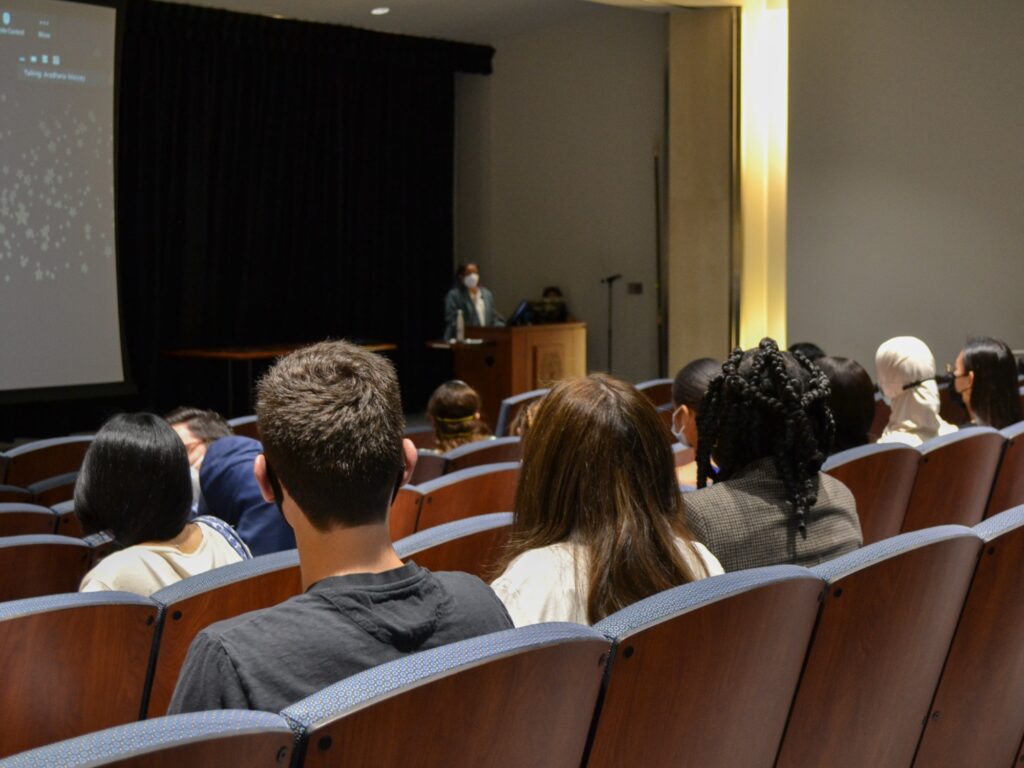 Dr. Sona Vasudevan offers words of inspiration to graduates at the annual Systems Medicine program gala.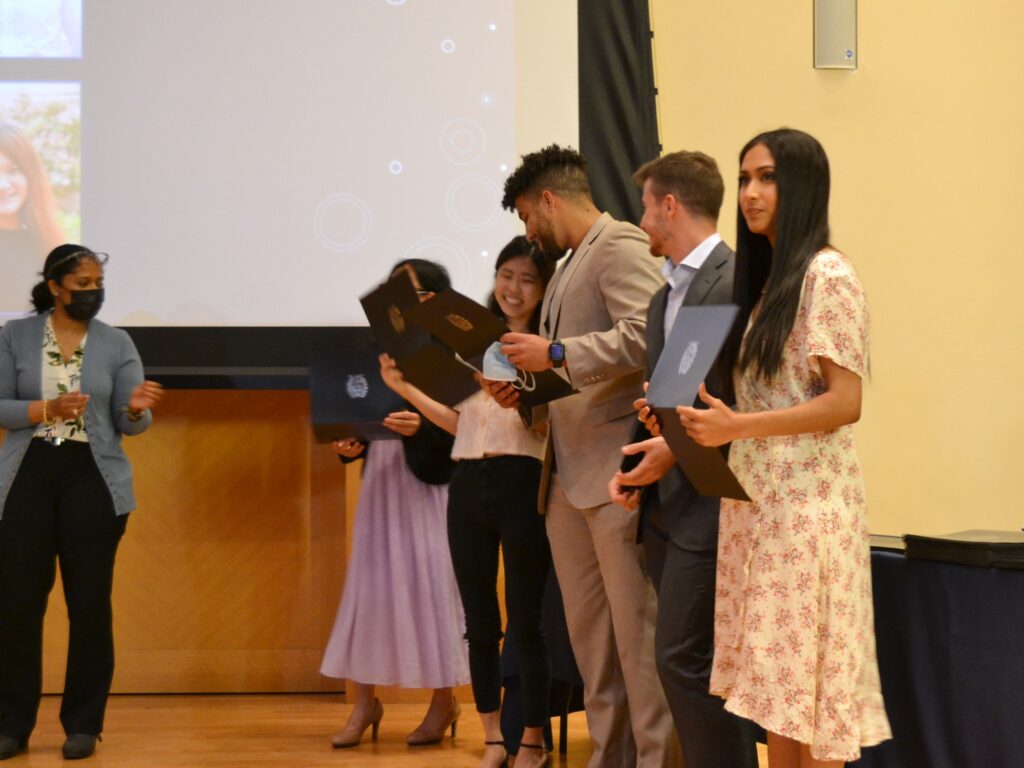 Biotechnology graduates receive academic awards during their annual program gala.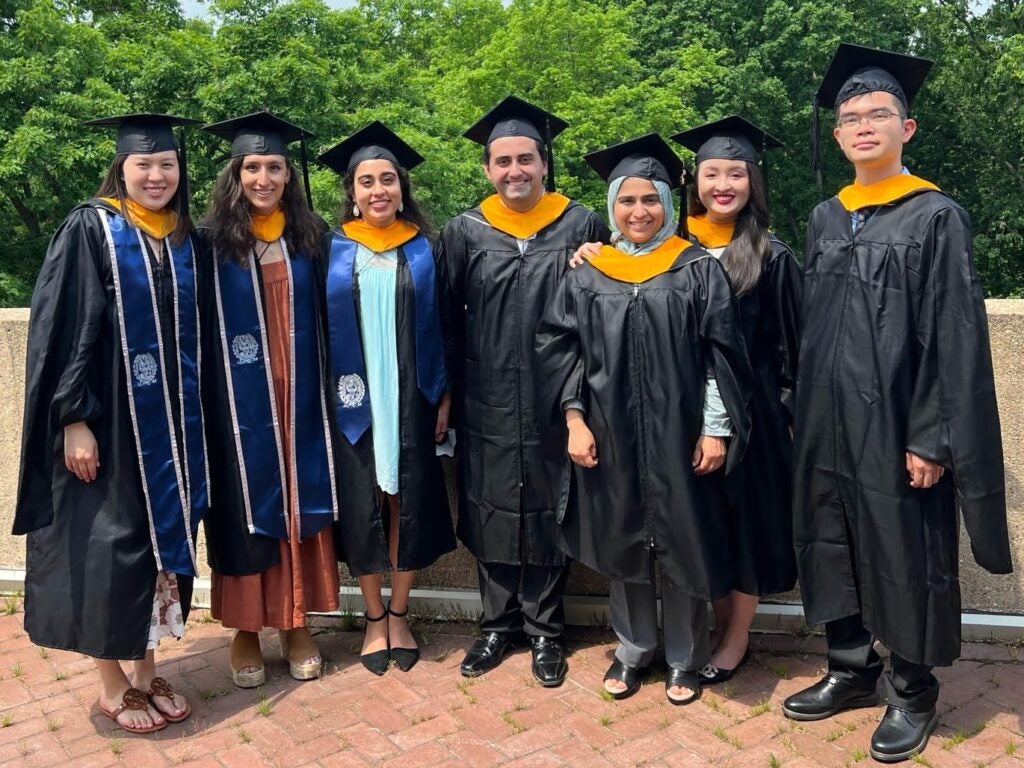 Tumor Biology graduates pose together.