Transitioning from Scientific Research to Policy
Elena Ramlow
Office of Career Strategy and Professional Development
---
The Georgetown Postdoc Association, in collaboration with MCGSO, hosted a panel discussion featuring Dr. Janani Prabhakar and Dr. Isaah Vincent, former AAAS S&T Fellows, on the transition from scientific research as a PhD to working in science policy.
Dr. Janani Prabhakar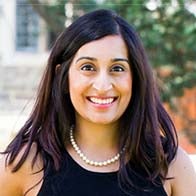 Former AAAS S&T Fellow in the Federal Grants Management Office, NIMH
Program Officer, NIMH
Dr. Prabhakar oversees all aspects of the grant-making process at NIMH. Through her work, she is able to influence science policy by outlining institutional priorities and guiding the direction of research.
Dr. Isaah Vincent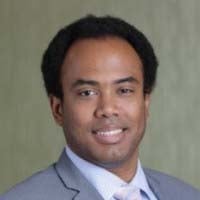 Former AAAs S&T Fellow, Office of Disease Prevention, NIH
Health Scientist, Office of Disease Prevention, NIH
In the Office of Disease Prevention at NIH, Dr. Vincent analyzes grants, quality of research, and influence the scope of scientific analysis into disease prevention.
Getting a Policy Fellowship
Getting a policy fellowship doesn't require any prior policy experience. Fellowships are looking for scientists who appreciate the value of science for policy and policy for science and want to branch out from just science and engage in bigger issues. Skills developed in a PhD program, such as writing and analytic ability, will translate to policy work.
Challenges in Transitioning
Policy means taking a step back from the nitty gritty. As researchers, PhDs are trained to be highly critical in the sciences. However, this does not translate perfectly to a policy agency, such as NIH, where the purpose isn't to pick apart research, but promote good science. Science policy looks at research from a 30,000-foot level. Being successful means learning how to communicate at this same level – no longer an investigator, but manager of science. In the beginning the transition can be difficult, but overtime understanding the various levels of science gets easier.
Policy involves bigger offices with multiple levels and collaboration between departments and even across agencies. A scientific researcher will find this process and the loss of autonomy challenging, but both panelists assured that it just requires adjustment.
While scientific researchers are often experts in an extremely specific and narrow field, in science policy you will likely be treated as an overall science knowledge base. The widening in the scope of your work presents a challenge in amending the breadth and depth of research and understanding a wide variety of issues and scientific concepts.
Involvement with Former Research
Transitioning into policy doesn't mean abandoning all academic research. However, the level of research does vary office to office. Especially working at NIH, continuing to actively research can be complicated. You may be working at the institution funding the grants that you are working on, so you have to make sure everything is above board and there is no conflict of bias. The ability to do this depends office to office, so if this is something you know you want, be sure to ask during interview week.
AAAS Fellowships and Other Opportunities
AAAS fellowships are a great opportunity because AAAS has a well-established relationship with a wide variety of organizations and offices. Opportunities through AAAS include over 30 partner societies, including the option of working on the Hill in Congress. The other benefit of the AAAS fellowship specifically is the vast network of influential alumni who serve as future contacts or resources. The AAAS website shares more information about the fellowships and up to date information on the application process.
While AAAS is limited to Washington D.C., many states are starting similar programs, such as the CCST policy fellowship in California. Many scientific organizations also have their own fellowships and may partner with AAAS. In deciding where to apply, both panelists recommend looking at the focus of scientific organizations to decide which ones you would be interested in and fit well with. Their main advice is to apply to everything, there is a whole world of scientific policy fellowships and you never know where you'll find the right fit for you.
---
More Career Advice
Learn from faculty, staff, postdocs, students and alumni through our Career Catalyst blog.
Career Catalyst