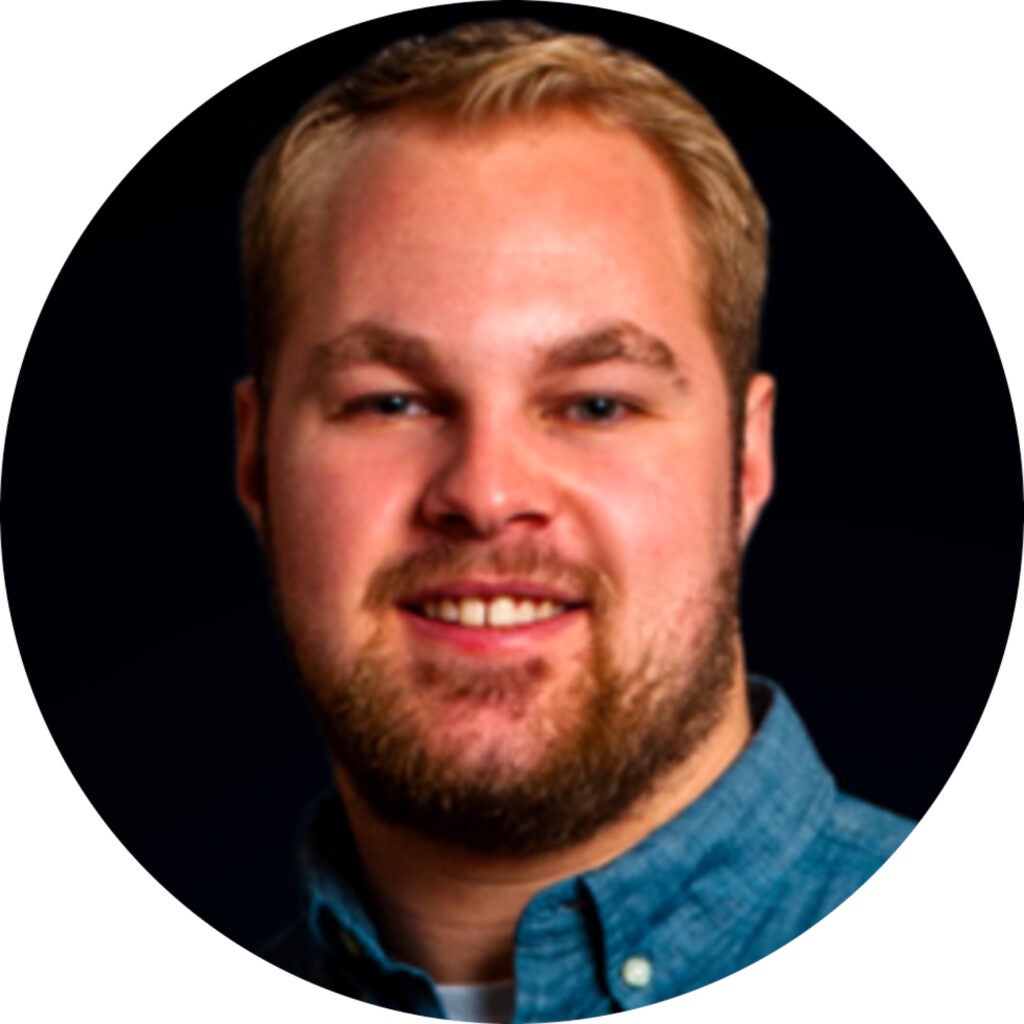 2022 NCI Ruth L. Kirschstein National Research Service Award (F30)
About Alec
Alec McIntosh is a fifth-year M.D./Ph.D. candidate in the Tumor Biology program.
What is your research focus? What sparked your interest in it?
As I lug my pear-shaped body on a run through the neighborhoods of Northern Virginia (a "fun activity" coerced by my girlfriend), the only thing on my mind was, "survive." In many ways, cancer has the same "mindset." Cancer is simply an unregulated extension of self that, like the larger host, has a network of interlinked pathways evolutionarily designed to adapt to and overcome whatever stressors may arise. As such, it is highly improbable that cancer complexity will ever be resolved by single-agent therapy. Just as the development of malignancy is multifaceted, so too must be our approach towards treatment.
My research focuses on finding effective combination therapeutics in clear cell renal cell carcinoma (kidney cancer) that strategically complement each other through the production of cellular stressors or vulnerabilities, created by one drug, that are then exploited by another drug. Using bioinformatic and wet lab techniques, I seek to divulge, on a broader level, the mechanisms used by cells at an epigenetic level to adapt to and bypass current first-line therapies.
What do you want to do after earning your Ph.D.?
The M.D./Ph.D. is a marathon, not a sprint. If/when I earn my Ph.D., I will return to Georgetown University School of Medicine to complete my clinical years of medical school. In the future, I hope to find a balance between clinical duties and research at a university hospital somewhere in the country. I want to become an integral member of research projects throughout the institution to be able to provide bioinformatic expertise when possible. I also love to teach, and hope to encourage future generations of medical doctors and scientists to share my passion of the biomedical field.
If you could meet one scientist, who would you want to meet and why?
Dr. Sarah Stewart, M.D./Ph.D. She was a longtime professor at Georgetown who was a pioneer in the field of viral oncology. She was the first woman to be awarded a medical degree from Georgetown University AND she completed all of this despite discriminatory hurdles I will never come near experiencing. Makes you feel quite inferior in comparison.