Interim Assistant VP Aims to Build Academic Collaborations Across GUMC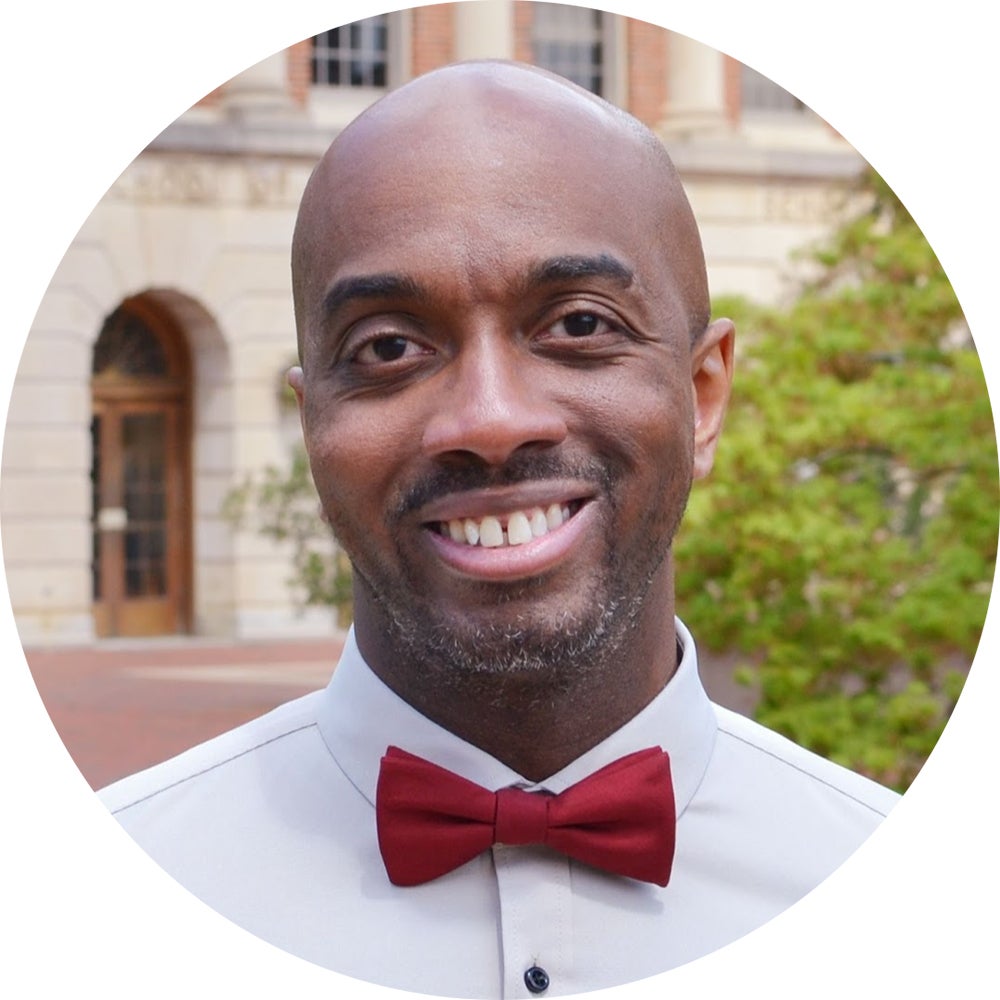 In his new role as Interim Assistant Vice President of Master's Program Administration & Development for Georgetown University Medical Center, Caleb McKinney is focused on expanding efforts to deliver a more comprehensive education – and better career prospects – for biomedical students.
"All of our programs are so good at what they're good at," McKinney says, reflecting on his seven years as a Biomedical Graduate Education administrator within GUMC. "I think that having more interdisciplinarity and collaboration between the programs will give students within a particular program exposure to some of the expertise that a different program offers, to really kind of round out their educational experience and diversify their professional skill set."
McKinney is now responsible for supporting master's and certificate programs across the medical center. His vision going forward is informed by his work on BGE's One Step Ahead Mentoring program and Initiative for Maximizing Student Development – equity-minded projects that connect students across academic paths – as well as his ongoing duties as BGE associate dean of graduate and postdoctoral training and development. He sees his new role as an opportunity to build on existing collaborations among programs, helping students to take advantage of all the medical center has to offer.
Most immediately, McKinney is working with the School of Health to explore a B.S./M.S. accelerated curriculum, which he hopes will serve as a "paradigm" for connecting undergraduate students to BGE graduate programs. He points to a "small but mighty bunch" of undergrads in GUMC as evidence of growth potential for accelerated programs.
For existing graduate programs, McKinney hopes to help students find beneficial course offerings across areas of study. Many students are already gaining new perspectives by taking courses outside of their home program, he notes, and "I think marketing specific … pathways via interdisciplinary combinations of courses where appropriate across programs would be very helpful" as students seek to develop and focus their professional skill sets.
McKinney also wants to advance GUMC's commitment to inclusion, diversity and equity by helping graduate programs instill an equity mindset in students pursuing biomedical and health-related careers.
"There's opportunities, I think, in the curriculum, to make sure that the diversity and equity lens is brought to life for students as they're learning in their discipline context," McKinney says, pointing to Georgetown's Center for Innovation and Leadership in Education and Center for New Designs in Learning and Scholarship as ongoing partners for enhancing instruction.
The creation of the assistant vice president role follows former BGE Senior Associate Dean Anna Riegel's appointment as GUMC interim vice president for biomedical education and research. In announcing McKinney's new title, Riegel said, "This elevation of Dr. McKinney's role within BGE reflects the exceptional leadership he has demonstrated over the years in support of our students, faculty and staff."
McKinney views intentional teamwork in education and marketing as essential to the future of the medical center as well as the success of its students.
"It's going to take … a lot of really innovative collaboration moving forward to produce a unique set of offerings that … prospects are going to be attracted to and that will help them advance their career goals," he says.