Aaleyah Joe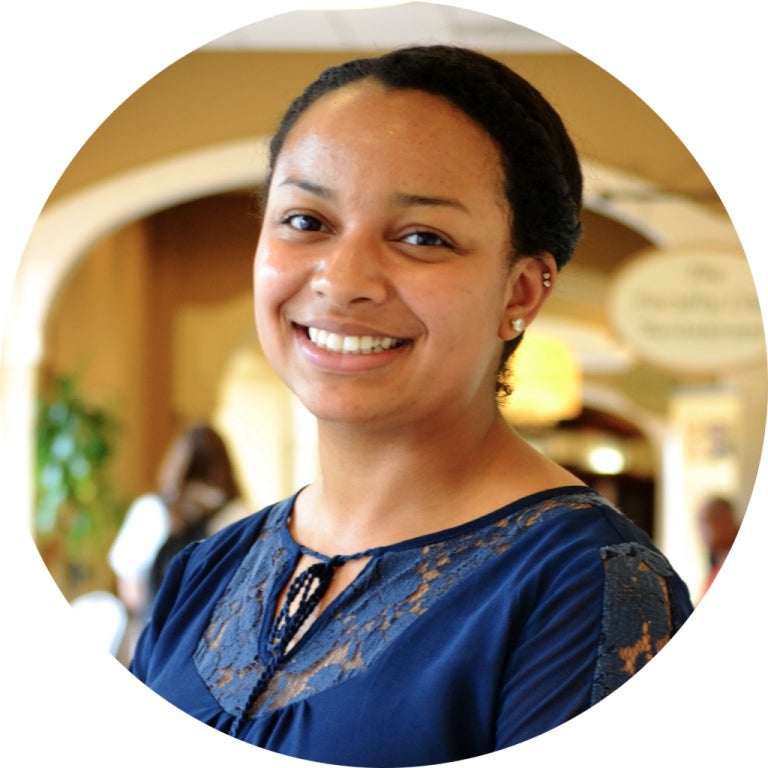 2017 Hoyas for Science Recipient
About Aaleyah
Aaleyah Joe is currently pursuing a M.S. degree in Biohazardous Threat Agents and Emerging Infectious Disease at Georgetown's Biomedical Graduate Education. For her undergraduate studies, she studied Biology with a Biomedical emphasis and minored in Physics, Chemistry at Mary Baldwin University.
Why did you choose Biomedical Graduate Education at Georgetown University?
I chose to pursue BGE at Georgetown University for its quality of education and experienced professional staff. Georgetown offers numerous opportunities and resources for graduate students, including career counseling and networking events. Finally, the university's location within the Washington, DC area provides a competitive advantage for individuals transitioning into the federal government workforce.
As a Hoyas for Science Scholarship recipient, you were selected because your application "demonstrated a commitment to biomedical research and graduate studies at the Masters' level." What do you hope to accomplish here at Georgetown and/or what is your interest in biomedical research or graduate studies?
While attending Georgetown, I hope to gain a skill set that will allow me to enter the workforce prepared to enact change within the public health sector. I aspire to work for the federal government to defend my country from various hazards including terrorism, infectious disease, and natural disasters. Through graduate study, I intend to learn how to combine my knowledge of science with my passion for health policy to reform current practices.
What is your life motto for overcoming challenges and/or supporting diversity and cultural understanding?
I welcome challenge because without it there would be no progress. I tackle things head-on because I know myself and that I will grow from each experience.