Abbas Hussain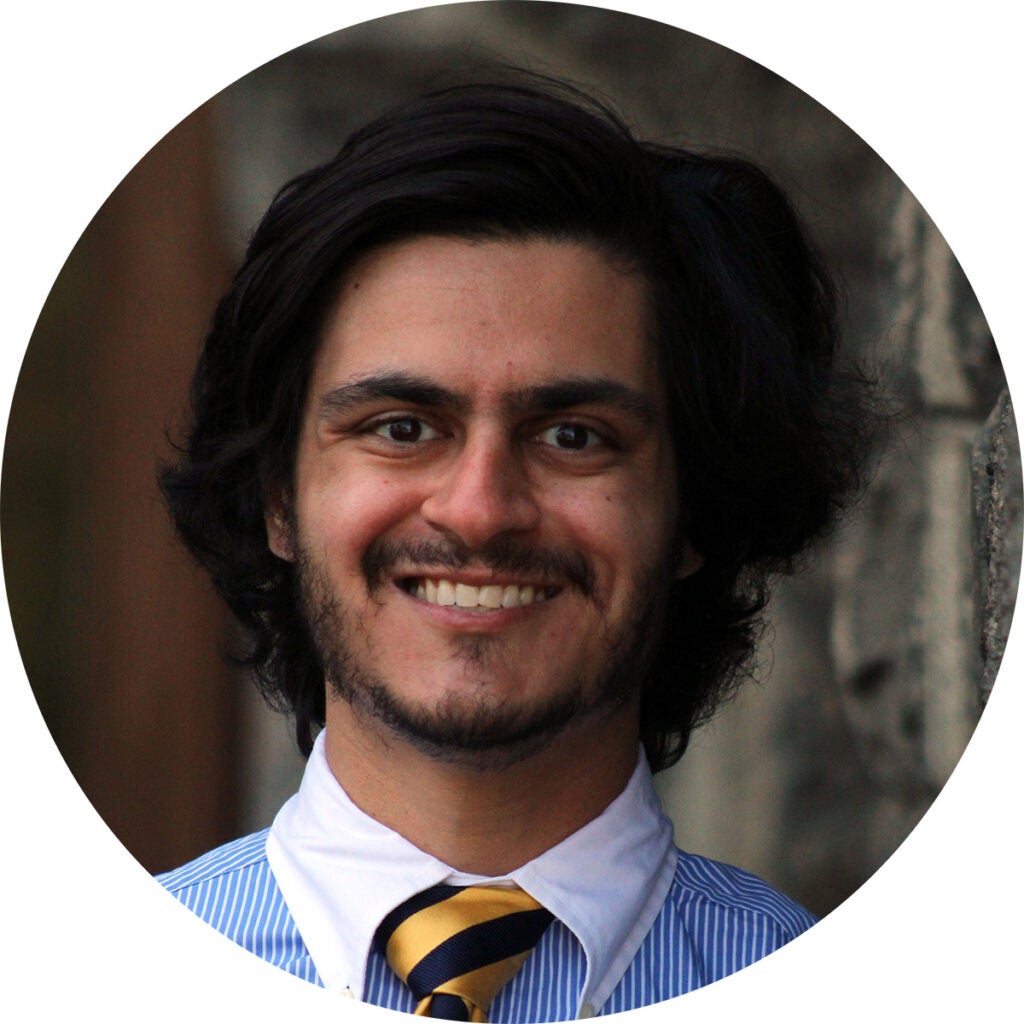 GU IMSD Fellow
2023 Cohort
The Georgetown University Initiative for Maximizing Student Development (GU IMSD) is designed to develop a diverse cadre of doctoral scholars prepared for careers in the biomedical scientific workforce. Our incoming GU IMSD Fellows share their interests, career goals, and advice for aspiring Ph.D. students.
About Abbas
Abbas Hussain is pursuing a Ph.D. in Pharmacology & Physiology at Georgetown. He previously earned a bachelor's in Chemistry from Western Kentucky University
master's in Pharmacology from Georgetown.
What are your research interests? How did you become interested in your area of study?
My research interests are in neuropharmacology, specifically research on drugs to combat neurodegeneration. I became interested after the COVID vaccine inspired me to switch from pre-med to pursue a career in lab work.
What do you hope to gain from the GU IMSD program?
I hope to become more interconnected with other Ph.D. programs and the Georgetown community as a whole. I hope to gain insight into other laboratories and hope it leads to collaborative efforts during my own thesis project.
How have your previous experiences or your background influenced your personal/professional development, scientific interests and/or career goals?
Coming from a small town in Kentucky, I had little access to strong scientific resources growing up. This is what led me in part to apply to a school like Georgetown where I could reach my full potential as a scientist.
What advice do you have for applicants wishing to pursue doctoral programs?
Thoroughly research ALL of the labs in the program that you are applying for, and reach out to professors to discuss their lab's work. I felt underprepared when talking to some of the other applicants who had reached out to professors and got to know their research before the process took place.