Adriana Valenzuela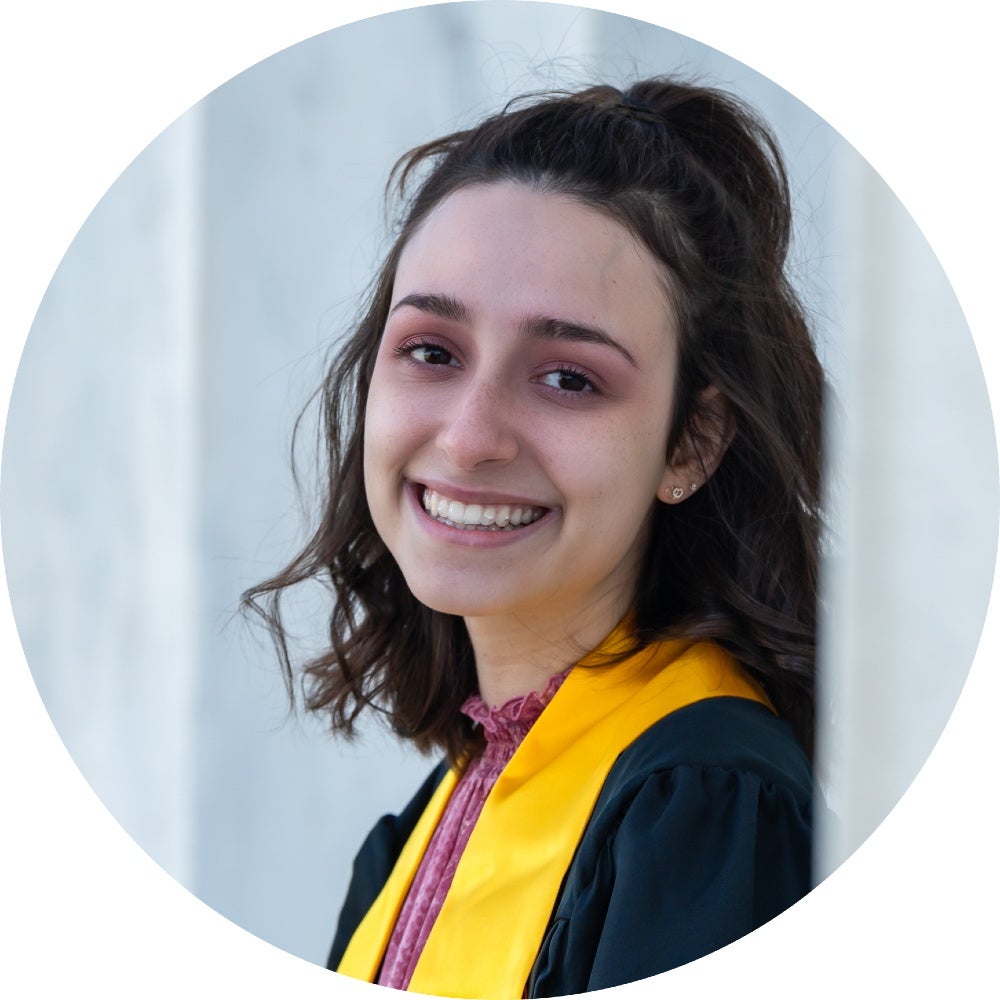 2021 Hoyas for Science Recipient
About Adriana
Adriana Valenzuela is from San Antonio, Texas. Before coming to Georgetown's Biomedical Graduate Education, Adriana studied at Virginia Commonwealth University, where she majored in Science with a concentration in Professional Sciences and minors in Chemistry and Biology. 
Why did you choose Biomedical Graduate Education at Georgetown University?
When I graduated from my undergraduate studies, I knew that I wanted to pursue an education in biochemistry. The Biochemistry & Molecular Biology program offered the classes I was interested in taking and it offered the rigor I was searching for. The program aligned to the fields of science I was interested in studying, and it is letting me explore several options before I commit to one specific field.
What do you hope to accomplish here at Georgetown and/or what is your interest in biomedical research or graduate studies?
I hope to get involved in pediatric oncology research. But before, I wanted an intense and thorough breakdown of biochemistry so I can implement my knowledge in my research. So far, I am taking an interest in tumor and cancer biology, but it is very exciting to figure it out as I go.
What is your life motto for overcoming challenges and/or supporting diversity and cultural understanding?
My life motto is, "Al mal tiempo, buena cara." It's an old Spanish saying that translates to presenting a good disposition in the face of adversity. I am no stranger to failure, but knowing that I have the power to turn that failure into success with my approach/attitude is empowering.
Those who continue to learn, continue to teach, and in turn, continue to help.