Aminah Ghaffar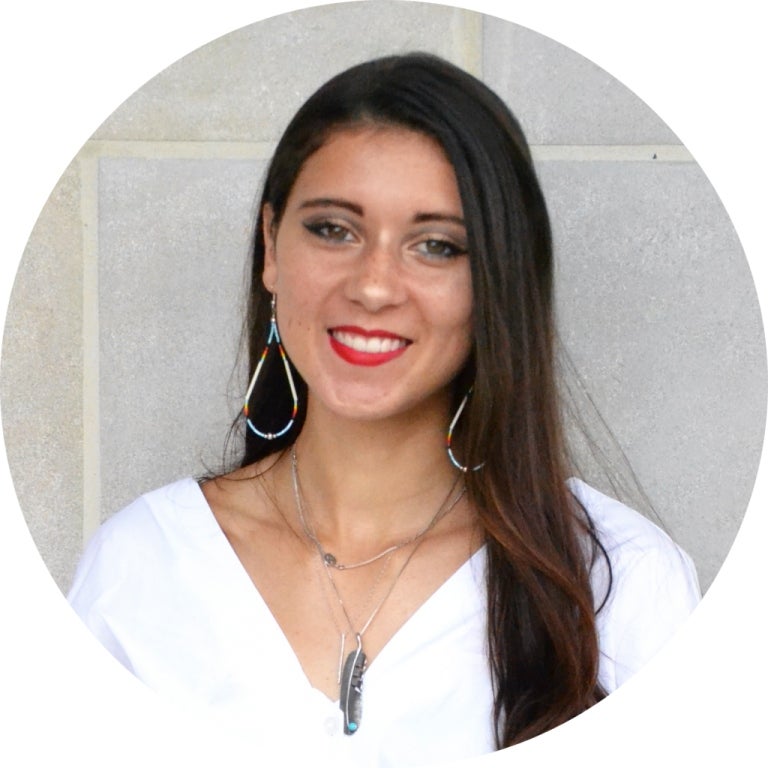 2017 Hoyas for Science Recipient
About Aminah
Aminah grew up in Pembroke, North Carolina, and studied Biology at East Carolina University.
Why did you choose Biomedical Graduate Education at Georgetown University?
I was interested in the CAM program because it is one of a kind. There is not another institution in the country that has a program that covers integrative medicine, which is growing at an exponential rate.
As a Hoyas for Science Scholarship recipient, you were selected because your application "demonstrated a commitment to biomedical research and graduate studies at the Masters' level." What do you hope to accomplish here at Georgetown and/or what is your interest in biomedical research or graduate studies?
One of the main goals of the CAM program is to use biomedical science to prove how complementary and integrative medical techniques work using the scientific method. I would like to use what I learn in CAM to further investigate herbal remedies and also Native American CAM modalities including cultural practices.
What is your life motto for overcoming challenges and/or supporting diversity and cultural understanding?
"Don't waste your time hating a failure. Failure is a greater teacher than success. Listen, learn, go on." – Women Who Run with Wolves by Clarissa Pinkola Estes