Aminah Sané Ghaffar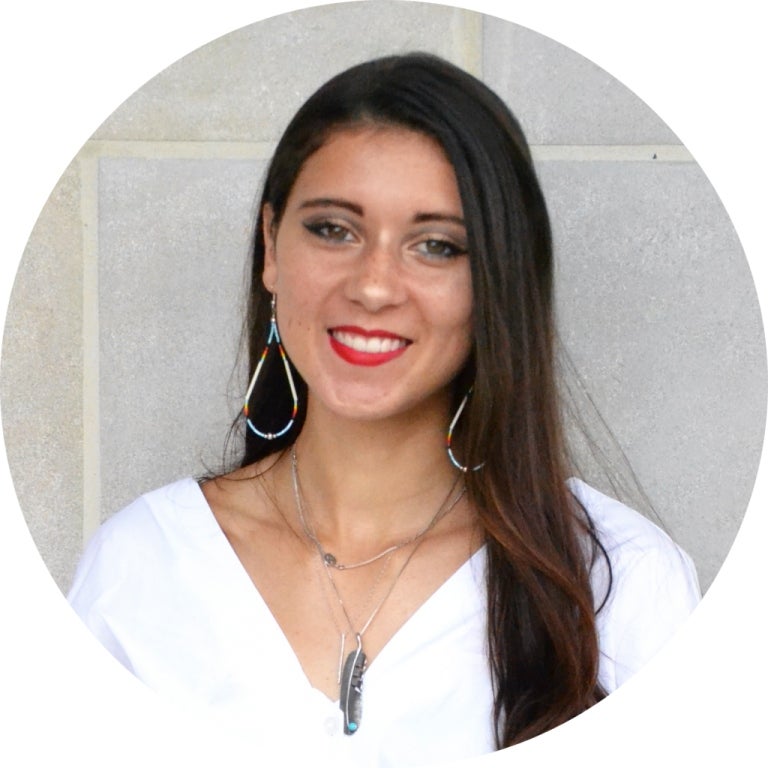 MS in Complementary & Alternative Medicine
About Aminah
Aminah Sané Ghaffar is a student in the Master's in Complementary & Alternative Medicine and a Hoyas for Science scholarship recipient at Biomedical Graduate Education (BGE). She is originally from Pembroke, North Carolina.
What made you choose Georgetown University for your MS degree?
Georgetown is one of the top universities in the country with great core values. I fell in love with the Complementary & Alternative Medicine (CAM) program and the program's pursuit to emphasize the use of evidence-based medicine. The CAM program encompassed all of my interests in one curriculum.
What do you hope to do with your degree?
My hope is to go to medical school and to use what I have learned in the CAM program to practice medicine in underserved communities, preferably a Native American reservation. CAM modalities are sometimes more financially feasible for underserved communities, and I think that fact along with being culturally competent can aid in altering the health disparities in these underserved communities.
What sparked your interest in the biomedical field?
My mother and my aunt have worked in homecare and hospice in our community for a number of years. Volunteering with them opened my eyes to the health disparities in my community and inspired me to go into medicine.
What do you wish you knew more about?
I wish that I knew more about spirituality and all of the different ways people choose to showcase their own.
If you could have dinner with anyone in the world, who would you choose and why?
I would have dinner with my great-grandmother again. After she passed away, I learned more about her background and knowing what I know today about what Native American and African American individuals went through during her youth sparks a great deal of curiosity in me. I would just love to know her experiences and what it was like for her to have to pass as a different race to avoid being separated from her family.