Amira Mohamed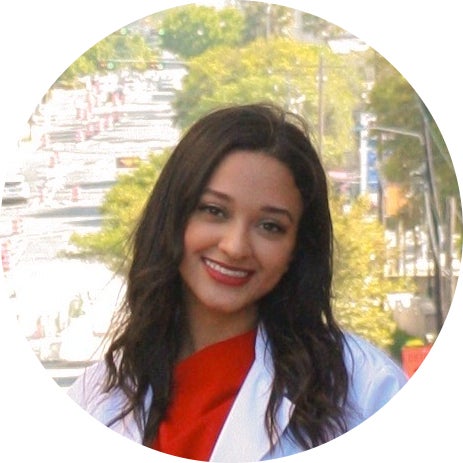 2021 Ignatian Hoya Recipient
About Amira
Amira Mohamed is from Falls Church, Virginia. Before coming to Georgetown's Biomedical Graduate Education, Amira studied at Texas State University, majoring in Biology.
Why did you choose Biomedical Graduate Education at Georgetown University?
Growing up, Georgetown University had always been a dream of mine. When it came to going to graduate school, I was so excited to apply to and come to Georgetown. I chose BGE because I knew it would provide me with a learning experience that would strengthen and grow my scientific knowledge.
What do you hope to accomplish here at Georgetown and/or what is your interest in biomedical research or graduate studies?
At Georgetown, I hope to continue to work on myself as an academic and an individual. Through BGE, I plan to work hard on my knowledge of biomedicine and pursue the advice and guidance of the distinguished BGE faculty as I further my career. Additionally, as an underrepresented minority, I will continue to strive to learn more about the intersections of social justice and health care. I have always understood that social justice and health care go hand in hand. Health care workers could not provide the best possible and accessible health care to all communities without a proper understanding and interest in underprivileged and underrepresented minority issues. At Georgetown, I plan to spend my time working on bettering myself holistically so I can better give back to my community.
What community service activity has meant the most to you?
During my undergraduate career, I focused on my intersecting social justice and medical interests and ambitions by working closely with the office of Student Diversity and Inclusion. I joined the Underrepresented Student Advisory Council and used my unique experiences as an underrepresented and underprivileged student to uplift minority organizations on campus and educate our peers on the social issues we face. Annually, we would hold a large conference on campus titled "Equality University," in which we would educate our peers on different minority experiences and issues. Thanks to my activities, my understanding of and responsibility towards social justice and the importance of diversity and inclusion only grew stronger.