Andres Filgueira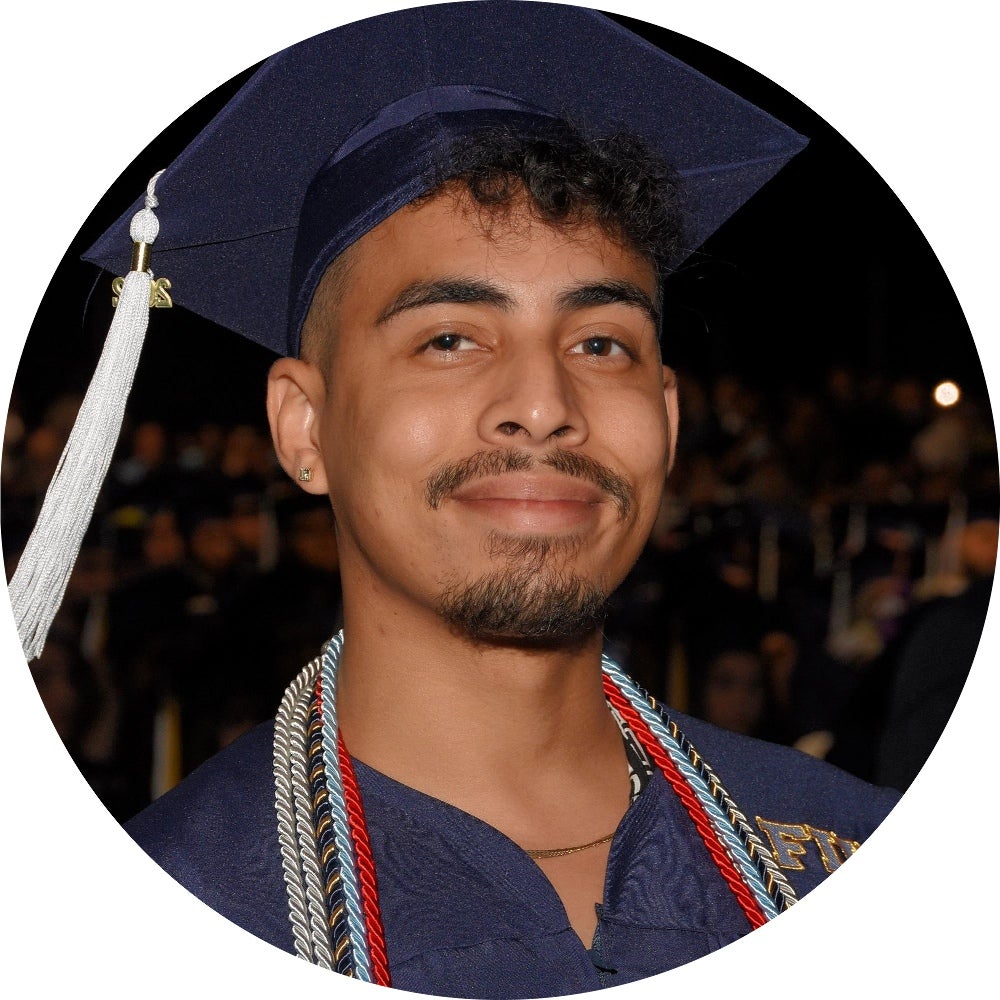 2022 Hoyas for Science Recipient
About Andres
Andres Filgueira is from Tampa, Florida. Before coming to Georgetown Biomedical Graduate Education, Andres earned an undergraduate degree in Biological Sciences and History from Florida International University.
Why did you choose Biomedical Graduate Education at Georgetown University?
I chose BGE at Georgetown because I believed it would give me the best platform to pursue my research interests as well as make meaningful connections to a diverse network of peers who could broaden my worldview. I think more than anything, I was looking for a place that emphasized the importance of inclusivity and innovation just as much they emphasize academic excellence. I wanted to be in an environment that would bring out the best in me both in and out of the classroom, and push me out of my comfort zone to embrace new opportunities and wholly unique experiences.
What do you hope to accomplish here at Georgetown and/or what is your interest in biomedical research or graduate studies?
When I applied to Georgetown, I had intended to focus my research interests on exploring the nuances of the relationship between genetics and drug addiction. I hope during my time here that I acquire the technical skills to see that mission through, and hopefully earn the qualifications to be able to make meaningful and lasting contributions to my field of study. I'd also like to take advantage of my time here at Georgetown to be more present and involved in the community, so that I can play a part in empowering underserved groups and opening doors for those who come after me.
What is your life motto for overcoming challenges and/or supporting diversity and cultural understanding?
I'd say that my life motto changes as I grow. I think that in this current chapter of my life, my motto for overcoming challenges is to choose kindness and be kind to yourself. The world is isn't always easy to navigate, and there are going to be people and circumstances that make you feel like you are not capable of persevering or that you're not enough. The best way to fight those feelings is to be your own biggest fan, and grant yourself the same kind of love and acceptance you give to others.
As for supporting diversity and cross-cultural understanding, I think empathy really is the key to building new bridges and understanding one another. Opening our minds to the experiences and perspectives of different peoples, and applying what we learn to make a meaningful difference, could be the best way to leave the world a better place than we found it.