Benjamin Oster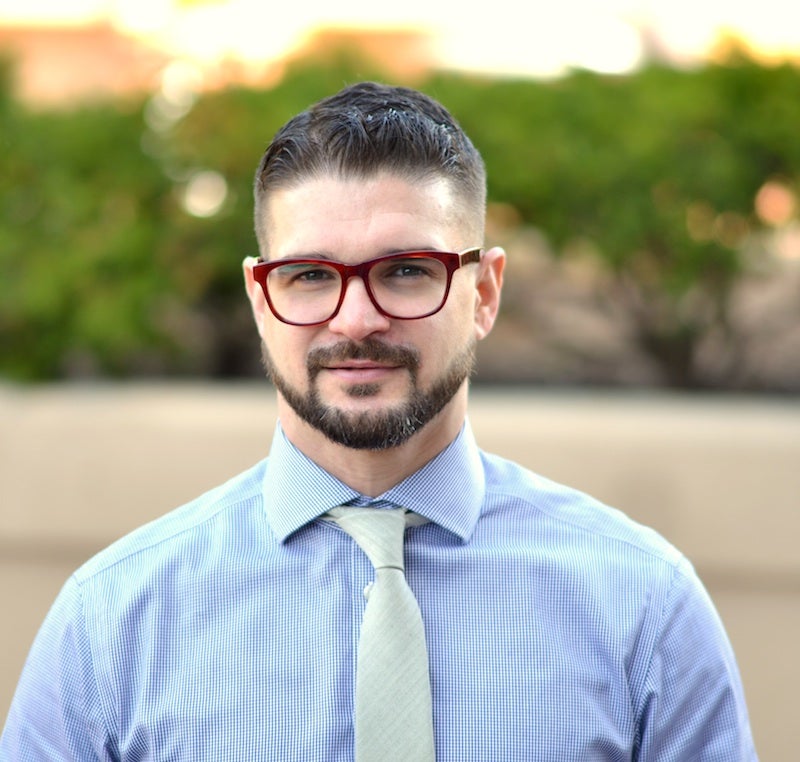 Benjamin Oster's foray into biotechnology at Georgetown underscores the increasing importance of interdisciplinary approaches in the biomedical sciences, particularly when the skills learned can augment and widen the career possibilities of our graduates. Originally from Northeast Ohio, Ben is working on combining his background in law, early-stage life science corporate concerns, and biotechnology to advance biotechnology advocacy, policy, and the general welfare of struggling, but innovative biotechnology firms.
---
Tell us about yourself! What is your academic/professional background and what led you to pursue graduate school in your field?
I worked in the securities and financial services industry following undergraduate at The Ohio State University and was in the field during the "financial crisis." I was lucky to still have a job, but was not going to advance anytime soon. At that point, I decided to fulfill a longtime goal and complete law school. While attending law school I realized that I could use my law degree to advance life science policy, advocacy, and commercialization. I concentrated in health and corporate law during my JD work at Case Western Reserve University School of law and then went on to earn my LLM from Duke University School of Law, focusing on the concerns of early-stage life science firms. While I now possessed legal and business backgrounds that would serve the life science community, I didn't possess what I considered to be an essential component–adequate scientific knowledge of the industry. The desire to rectify that issue, in part, led me to apply to the MS in Biotechnology program at Georgetown.
How did you hear about us and why did you decide to study at Georgetown?
I was relocating to DC following my graduation from Duke (as DC is an opportune location for pushing life science policy), so I looked at programs available from Johns Hopkins and Georgetown and found two programs from Georgetown and one from JHU that would satisfy my requirements. In the end, it appeared to me that Georgetown was more interested in including a more diverse student body as far as academic background is concerned, so I chose to apply to Georgetown. Naturally, not possessing a biology, chemistry, or biochemistry background makes the curriculum challenging, but very few individuals have accomplished something worthwhile by taking the easy route–I am not as gifted as the individuals that have succeeded without difficulty, so I have to put in the work.
What advice would you give current or prospective students looking to get into your field of study?
This is a particularly difficult question as I am making my field of study up as I go along, and may be unique in the program. The legal applications and concerns of the commercial life science field are very much in its infancy of becoming its own legal field of study. However, I have looked at it in a manner of what would I want academically in someone that will help maneuver life sciences into its own field of legal study and application, and I believe the mixture I am in the process of concocting is just that. So, I suppose the advice would be to let it unfold, as there is no set path when preparing oneself to do something out of the ordinary–which allows for an entrepreneurial feel to your education and eventual profession.