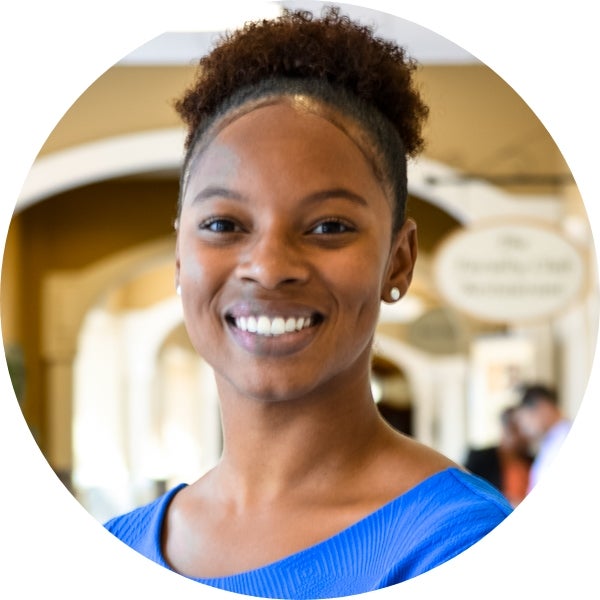 2017 Hoyas for Science Recipient
About Breon
Originally from New Orleans, Breon Wise traveled to Howard University to study Biology. Breon is currently enrolled in a Special Master's in Physiology at Georgetown's Biomedical Graduate Education.
Why did you choose Biomedical Graduate Education at Georgetown University?
Georgetown University is one of the most prestigious and sought after universities in the nation and I knew that was something I wanted to be a part of. I chose Biomedical Graduate Education at Georgetown University for many reasons. First, and foremost is the level of education it will afford me. The skills and knowledge I will gain from the program will give me the confidence to pursue a career in dentistry. Georgetown would not only give me a solid foundation in education but also be an opportunity for personal and professional growth.
As a Hoyas for Science Scholarship recipient, you were selected because your application "demonstrated a commitment to biomedical research and graduate studies at the Masters' level." What do you hope to accomplish here at Georgetown and/or what is your interest in biomedical research or graduate studies?
Here at Georgetown, I am looking forward to continually expanding my knowledge as I progress in the physiology program. I am also looking forward to meeting new people and learning more about others as well as myself. I hope to accomplish a research project during my time at Georgetown, specifically in medicinal plants and/or health disparities in minority communities.
What is your life motto for overcoming challenges and/or supporting diversity and cultural understanding?
My motto for overcoming challenges is to take it one step at a time. It can be overwhelming to try and take something on as a whole, so it is better to take it on in manageable pieces. As for supporting diversity and cultural understanding, it is important to welcome everyone with open arms from all walks of life because there is something learn from everyone.