Caitlin Young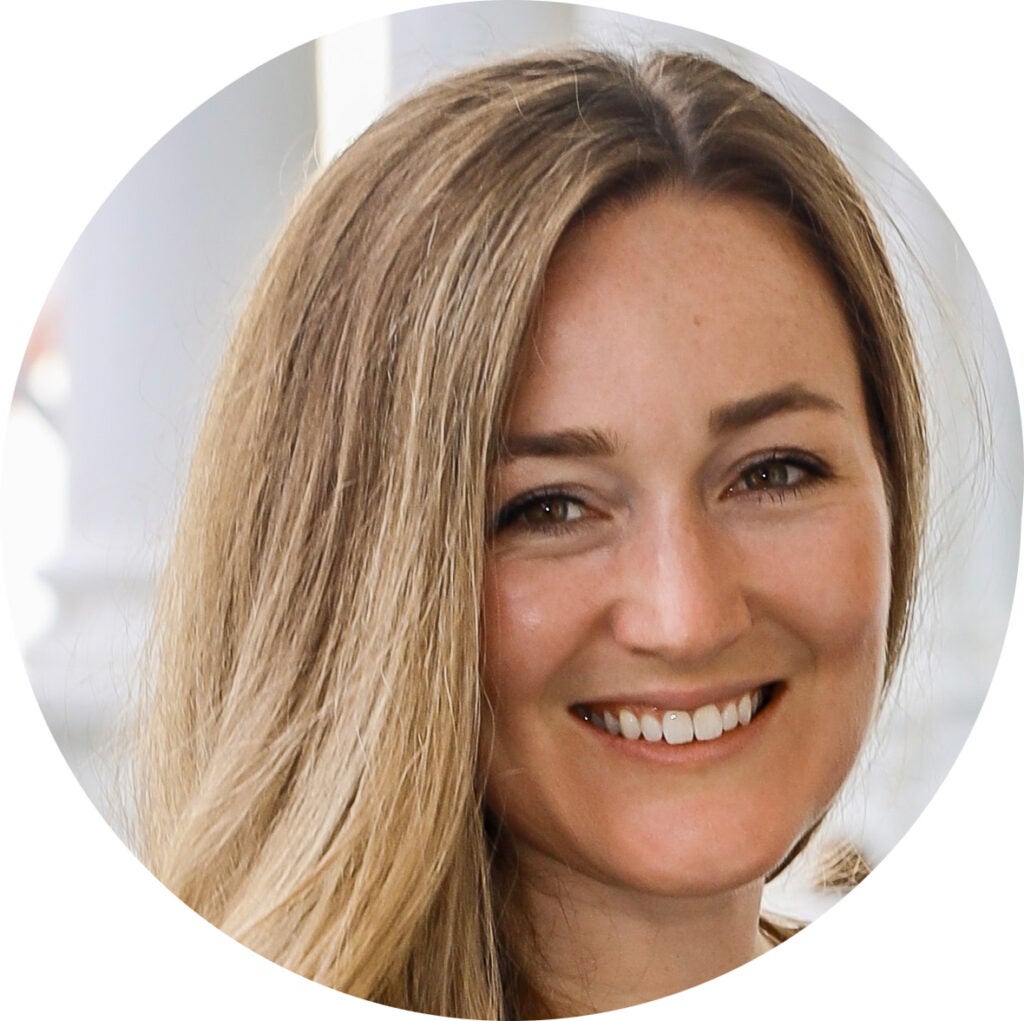 2023 Federal Academic Alliance Scholarship Recipient
About Caitlin
Caitlin Young is from Leesburg, Virginia, and previously metropolitan Detroit, Michigan. Before coming to Georgetown Biomedical Graduate Education, Caitlin earned a B.S. in Biochemistry, Oakland University and an MBA from Central Michigan University.
How do you hope your graduate studies will benefit you as a civil servant?
I'm pursing a Master of Science in Biohazardous Threat Agents & Emerging Infectious Diseases to equip myself with specialized skills needed to effectively address the nation's biosecurity challenges. My role in civil service presently focuses on emergency management and restoring critical infrastructure after large scale disasters. Previously, I held technical roles in the chemical industry leading to patented technology. This degree program will make me uniquely qualified for security-focused government roles and coalesce my technical expertise across the chemical and construction industries, STEM education and my current role in emergency management.
Bad actors and CBNRE threats will continue to exist, and I look to this program to provide a robust education in biodefense and help align my career ambitions. I hope to focus my civil service in the biodefense and CBRNE arena where I may support mission-critical functions through the Federal Academic Alliance Scholarship.
Why did you choose Georgetown BGE for your graduate studies?
I choose the Biohazardous Threat Agents & Emerging Infectious Diseases program at Georgetown University because of robust education and the flexibility to complete the program while working full time. It is an incredible opportunity to learn from leading experts in biodefense, infectious diseases and public policy. The education I'm receiving from Georgetown's BGE program stands alone and will prepare me for next steps in my civil service career.
What motivates you?
I am motivated by the opportunity to make a positive impact. It is thrilling to work in a role where I support the nation's critical infrastructure, and it motivates me to know that I play a small role in helping communities each day. My grandfather served in the U.S. Army Chemical Corps during the Korean War, where he contributed to the nation's biodefense programs. The opportunity to continue his legacy also motivates me to pursue this program and career.