Cheyenne Orozco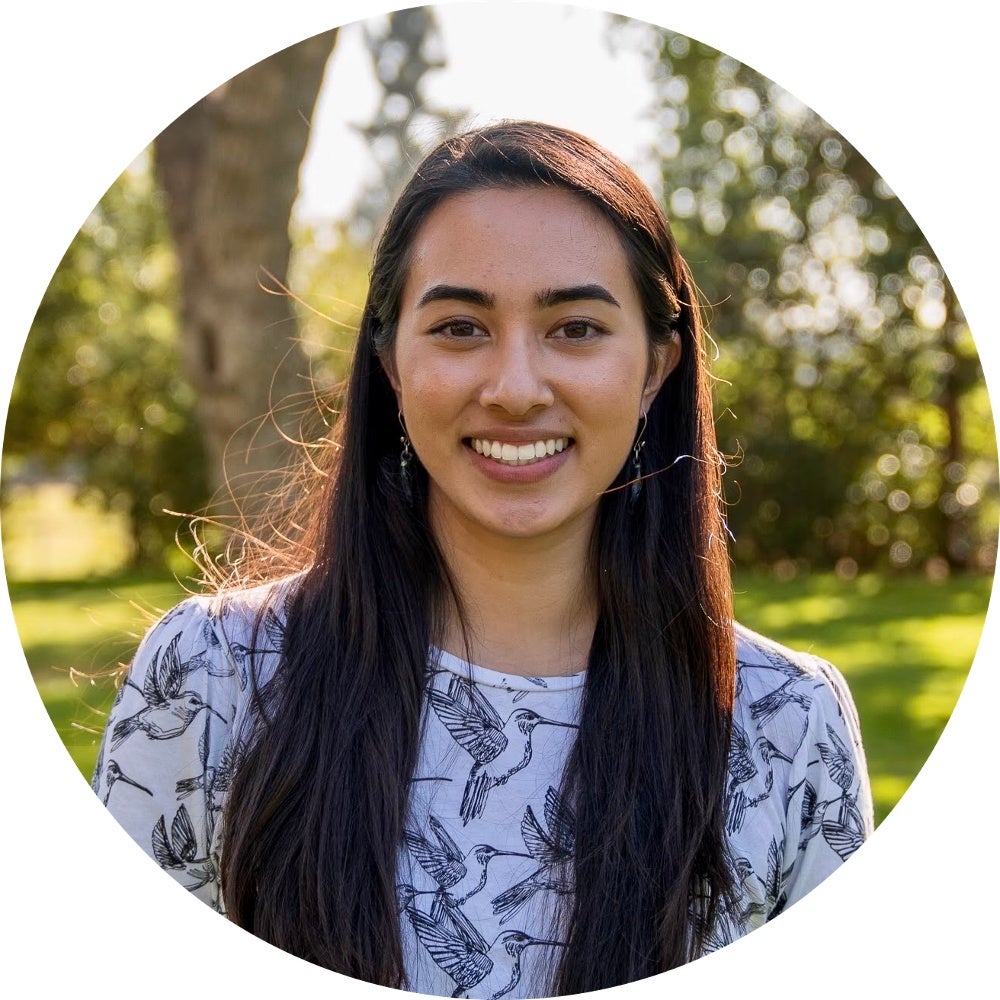 GU IMSD Fellow
2022 Cohort
The Georgetown University Initiative for Maximizing Student Development (GU IMSD) is designed to develop a diverse cadre of doctoral scholars prepared for careers in the biomedical scientific workforce. Our incoming GU IMSD Fellows share their interests, career goals, and advice for aspiring Ph.D. students.
About Cheyenne
Cheyenne Orozco (she/her/hers) is pursuing a Ph.D. in Chemistry at Georgetown. She previously earned a Bachelor of Arts in Chemistry from Occidental College.
How did you become interested in your area of study?
During my undergraduate senior capstone project I became familiar with the chemistry of art conservation. The project introduced me to the fascinating and interdisciplinary field of materials chemistry. Within the realm of materials science, polymers and surface and colloid chemistry sparked my interest. Moving forward, I strive to gain a deeper understanding of the diverse topics that make up materials chemistry and what processes are used to develop many of the products that we use in our daily lives.
What do you hope to gain from the GU IMSD program?
I hope to gain a strong sense of community within the IMSD within which we will support each other through our Ph.D. programs. I am also excited for the professional development opportunities that the IMSD offers including protected time for an internship. I hope to explore career opportunities in science policy and to become more familiar with fields of chemistry that may be critical to government sectors.
How have your previous experiences or your background influenced your personal or professional development, interests or career goals?
In addition to my Chemistry major, I also completed a minor in Latino/a and Latin American Studies during undergrad because my prior schooling largely lacked inclusion of the histories of minority groups in the U.S. The classes I took for the minor helped me gain a broader awareness of social, political, and historical factors relevant to my own identity. My multidisciplinary approach to education continues to reflect my interests as I continue into graduate school. I am still interested in both chemistry research and its necessity in sociopolitical fields such as science policy.
What do you want to do after you complete your doctoral studies?
I hope to become involved in science policy at some level in addition to continuing chemistry research. My hope for the future is that science will be more effectively communicated from the scientific community to social and political sectors.
What advice do you have for applicants who want to pursue doctoral programs?
The notion of applying to graduate school can be daunting, but I believe that pursuing a Ph.D. requires more perseverance and confidence than anything else. As part of my path to my Ph.D., I took time away from school before applying to graduate school, which ultimately fueled my sense of self. Now as I am at the beginning of my Ph.D. program, I am comfortable with the fact that I do not need to be a genius or know everything in order to deserve my place here.