Damamli Earsery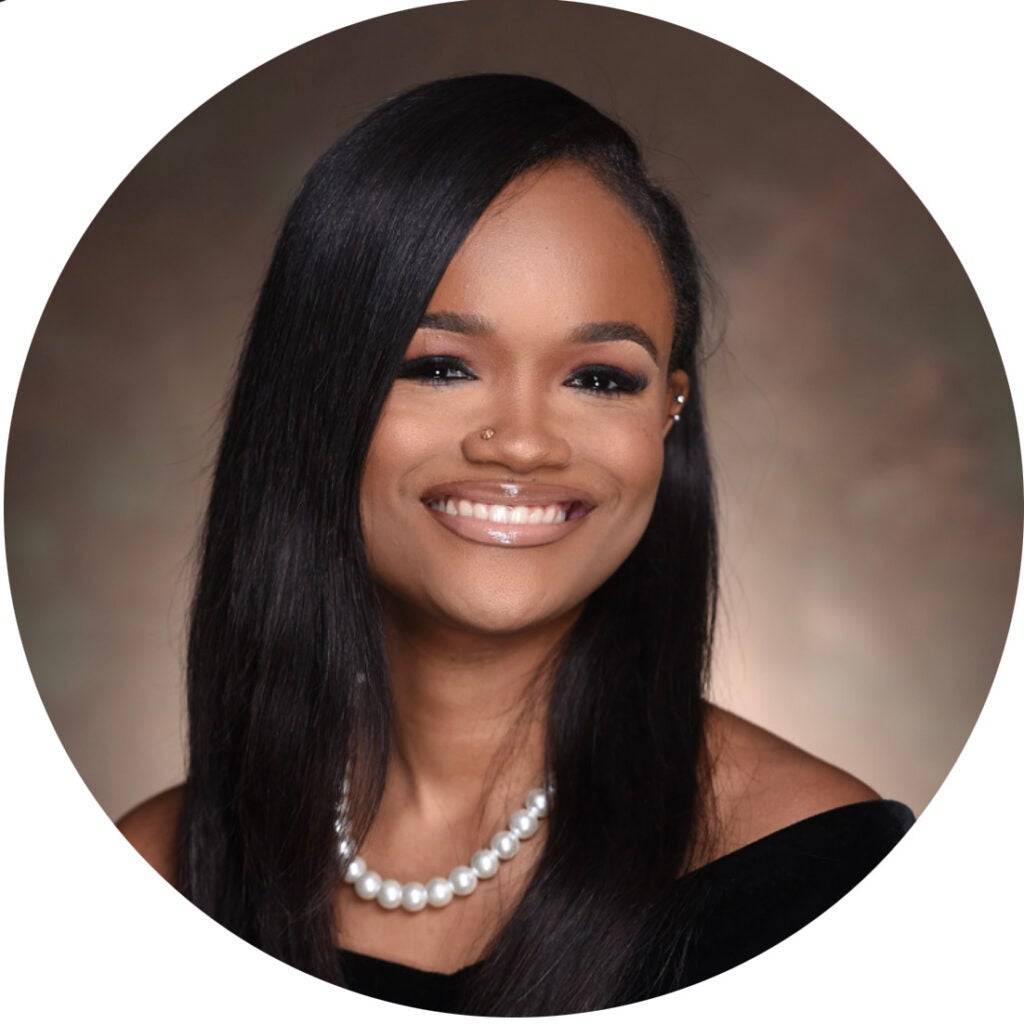 2023 Ignatian Hoya Recipient
Special Master's Program in Physiology
About Damamli
Damamli Earsery is from Chicago, Illinois. Before coming to Georgetown Biomedical Graduate Education, she completed Bachelor of Science studies in Biology and Spanish at Spelman College.
What community service activity has meant the most to you?
The most important community service activity I participate in is mentoring and tutoring elementary and middle school students who live in the inner city of Chicago. It is important to let children know that they are capable of doing and obtaining anything that they put their mind, hard work, and dedication towards.
Why did you choose Georgetown BGE for your graduate studies?
I chose the Special Master's Program at Georgetown University because of the reputation and success with having students that go through the program getting into medical school. The core curriculum entails taking classes with medical students and allowing medical schools to see the competency of the student. In addition, the support of staff was another important reason I chose this program.
What do you want to do after earning your degree?
My goal after earning my degree is to matriculate into medical school. I want to become a cardiologist helping those in my community to lower the incidence and prevalence rates of heart disease. The African American community is the highest ethnic group that this disease impacts.
What motivates you?
I'm motivated by my family and my passion for helping others. The program has definitely solidified my desire to become a physician through the connections with my cohort, the faculty and staff and the panels talking to families with health conditions and how that impacts their life and the strength and courage they have to not let their condition define them. In addition, the key qualities they like to see in their doctor.