Dane Pizzo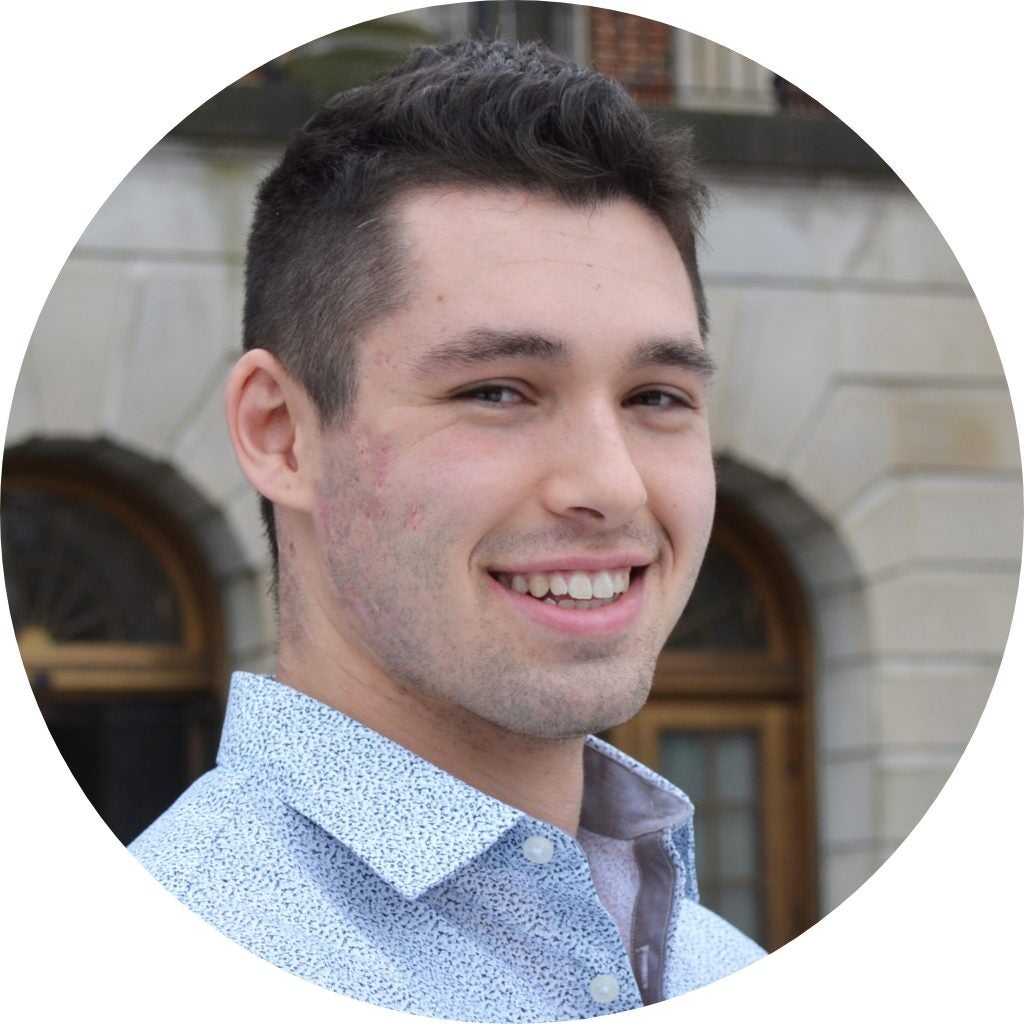 MS in Physiology and Biophysics
About Dane
Dane is a student in the MS in Physiology and Biophysics program at Biomedical Graduate Education (BGE). He is originally from Frenchtown, NJ.
What made you choose Georgetown University for your MS degree?
I have lived in Virginia for the past five years throughout my undergraduate education and was in search of a university that allowed me to remain in the area. With an ultimate goal of becoming a physician, I found that Georgetown provided every aspect that I was looking for to help me achieve this dream. An unparalleled education, prestigious faculty, research opportunities, and the connections from living in our nation's capital made Georgetown the easy choice.
What do you hope to do with your degree?
After graduating from Georgetown, I hope to further my education in medical school. Learning the physiology, how our body systems work, and the pathophysiology, what happens when they do not, will make me a more competitive applicant and allow me to excel throughout the path ahead.
What sparked your interest in the biomedical field?
My interest in medicine was sparked largely through personal encounters at a young age. Although pursuing medicine had always been an idea in the back of my mind, it was not until my sophomore year in college, when two of my family members were diagnosed with cancer, that I decided to solidify this decision. Since then, working in both sports medicine and in a hospital emergency department have cemented this decision.
What accomplishment are you most proud of?
I am most proud of being a first-generation college student. With that being said, my success is largely due to the support of my parents.
It's snowing outside and school is canceled. How do you like to spend your day?
Unfortunately, snow does not provide any relief from graduate school coursework as we are provided with recorded lectures to watch in place of class. If I do get free time, I like to use this as an opportunity to work out, binge watch some Netflix shows, and relax.