Eduardo Flores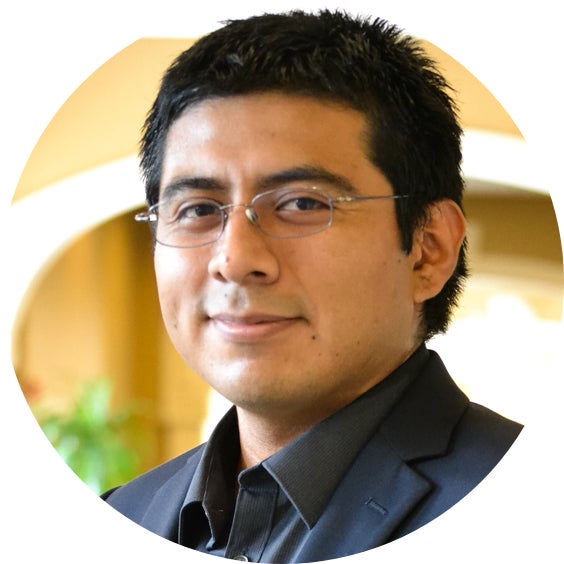 2017 Hoyas for Science Recipient
About Eduardo
Eduardo Flores is currently pursuing a M.S. degree in Biochemistry and Molecular Biology at Georgetown's Biomedical Graduate Education. For his undergraduate studies, he moved from his hometown of East Los Angeles to study Chemistry at Johns Hopkins University.
Why did you choose Biomedical Graduate Education at Georgetown University?
The program offers great curriculum related to my interests and allows me to do research during our internship. I also felt very supported by the faculty during the application process, something I value and that has carried over now that I'm in the program.
As a Hoyas for Science Scholarship recipient, you were selected because your application "demonstrated a commitment to biomedical research and graduate studies at the Masters' level." What do you hope to accomplish here at Georgetown and/or what is your interest in biomedical research or graduate studies?
I am currently unsure whether I'd like to pursue a career in research or medicine. One of my goals is to solidify a choice amongst the two through the program's curriculum and research internship. Memory, neurodegenerative disorders, and mental health such as anxiety and depression fascinate me. I aspire to contribute to the advancement of these problems through a biophysical approach.
What is your life motto for overcoming challenges and/or supporting diversity and cultural understanding?
I always try and maintain a positive outlook no matter how seemingly negative a situation might be. In particular, I try to view challenges or undesired outcomes as opportunities for growth, whether it be academically or in my personal life. Respect is imperative for diversity and cultural understanding. Diversity fosters different viewpoints or ideas and the ability to have a respectful discussion is a great hallmark of progress.