Emily Deale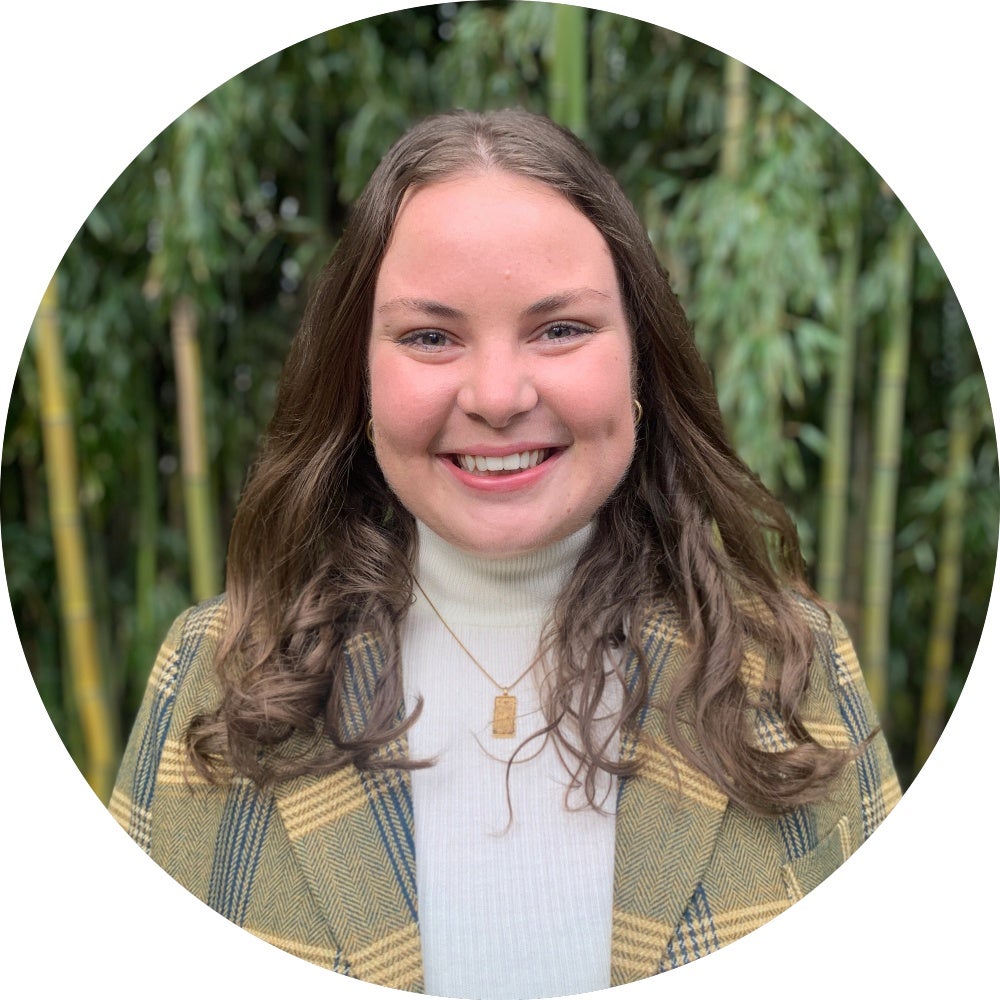 2022 Ignatian Hoya Recipient
About Emily
Emily Deale is from Kensington, Maryland. Before coming to Georgetown Biomedical Graduate Education, Emily earned an undergraduate Classics degree from Tufts University.
Why did you choose Biomedical Graduate Education at Georgetown University?
Though I fulfilled all pre-medicine prerequisites in undergrad, my commitment to my degree in Classics prevented me from more exploring upper-level sciences. I chose to pursue a master's in Physiology to strengthen my scientific foundations prior to medical school. In this way, I hope to spend more time in medical school focusing on the development of my clinical skills. Georgetown's commitment to academic rigor, community, diversity, and cura personalis aligns with my personal values and has inspired me to find new ways to exercise my intellectual curiosity.
What do you hope to accomplish here at Georgetown and/or what is your interest in biomedical research or graduate studies?
During my time at Georgetown, I am looking forward to establishing and fostering a supportive and collaborative community among peers, professors, and the larger Georgetown community. Academically, I hope to fill physiological knowledge gaps that became apparent during my time working as a scribe in a primary care community clinic. Further, I am excited to contextualize the content I learn in class in the clinical and service volunteer rotations that are incorporated into my Biomedical Career Explorations course.
What community service activity has meant the most to you?
Over the pandemic, I felt a sincere lack of engagement with my community. I was doing my best to socially distance myself, but it led to a lack of connection with others. I also began to recognize the numbness I began to feel towards the ceaseless news cycle, which featured new, incomprehensible death tolls daily.
In an attempt to reconnect myself to the narratives of grief I knew were present, I decided to join the In America project. Over the course of the project, I learned so much about engaging with and truly listening to those to whom I did not relate. I am lucky to say I have not lost a loved one to COVID-19, so it was at first difficult to understand the vast amounts of grief felt by so many. As I listened to more and more stories, however, I began to wrap my head around such devastating loss. Over my time at the project, I have had the honor of writing over 300 personalized flags memorializing those who have died from COVID-19. Grievers who did not have the time or means to come to the exhibit themselves submitted entries from across the country.
It was in reading each submission and spending time with each note left for a lost loved one where I felt truly engaged with the narratives of the grieving communities of the nation. Transcribing flags gave me a purpose and allowed me to serve those who I had not met and may never meet. As I forged these private connections with unknown others, I had a chance to truly grapple with humans, the connections they make, and the stories they share.