Evan Thomes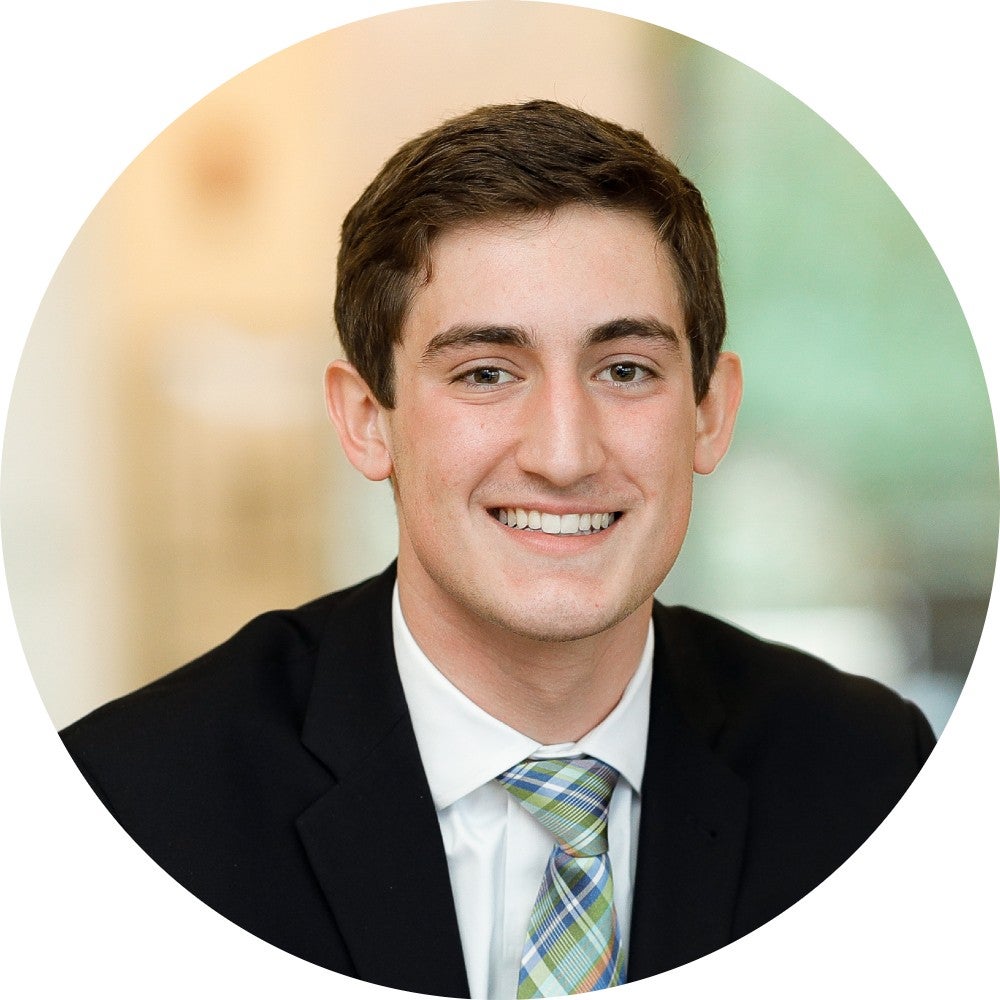 2021 Ignatian Hoya Recipient
About Evan
Evan Thomes is from Alpharetta, Georgia. Before coming to Georgetown's Biomedical Graduate Education, Evan studied at Furman University, majoring in Biomedical Sciences.
Why did you choose Biomedical Graduate Education at Georgetown University?
During my undergraduate studies, I went through many discoveries regarding my career aspirations. I truly felt the Biomedical Graduate Education at Georgetown University fully supported my goals. I found that the unique Master's in Biotechnology offered everything I was hoping to find in graduate study, and the holistic approach to education through Georgetown's tenet "Cura personalis" solidified my decision.
What do you hope to accomplish here at Georgetown and/or what is your interest in biomedical research or graduate studies?
Through the Master's in Biotechnology, I am interested in combining my passion for biology and the biomedical sciences with my interests in business, by focusing on the business of biology. The unique program puts me on the path of doing just that. Additionally, I hope to bring my love for service to the program, using it as a platform to contribute to the needs of the D.C. area.
What community service activity has meant the most to you?
Being in service to the community has always been a commitment that I love and have followed. The activity that I feel most passionate about is meeting the needs of food-insecure children. This started in high school as I helped lead and grow a large chapter of Blessings in a Backpack. The program provided food bags for the weekend to children that were on the free/reduced lunch program. This enabled them to improve both socially (confidence) and academically ("feeding the brain"). When I attended undergrad, I was able to establish the Backpack Ministry of Heller Service Corps to meet the similar growing need in the Greenville, South Carolina, community. With my experience, I was selected as director of agency relations for Heller Service Corps, which allowed me the opportunity to connect with local nonprofit and service organizations and assess their needs. This allowed us to connect students with their passions in a variety of different volunteer sectors. These programs have given me a better understanding of who I am and who I aspire to be. I want to use what I have learned to recognize needs and provide an impactful change in my everyday life and career.