Flavia Miccolis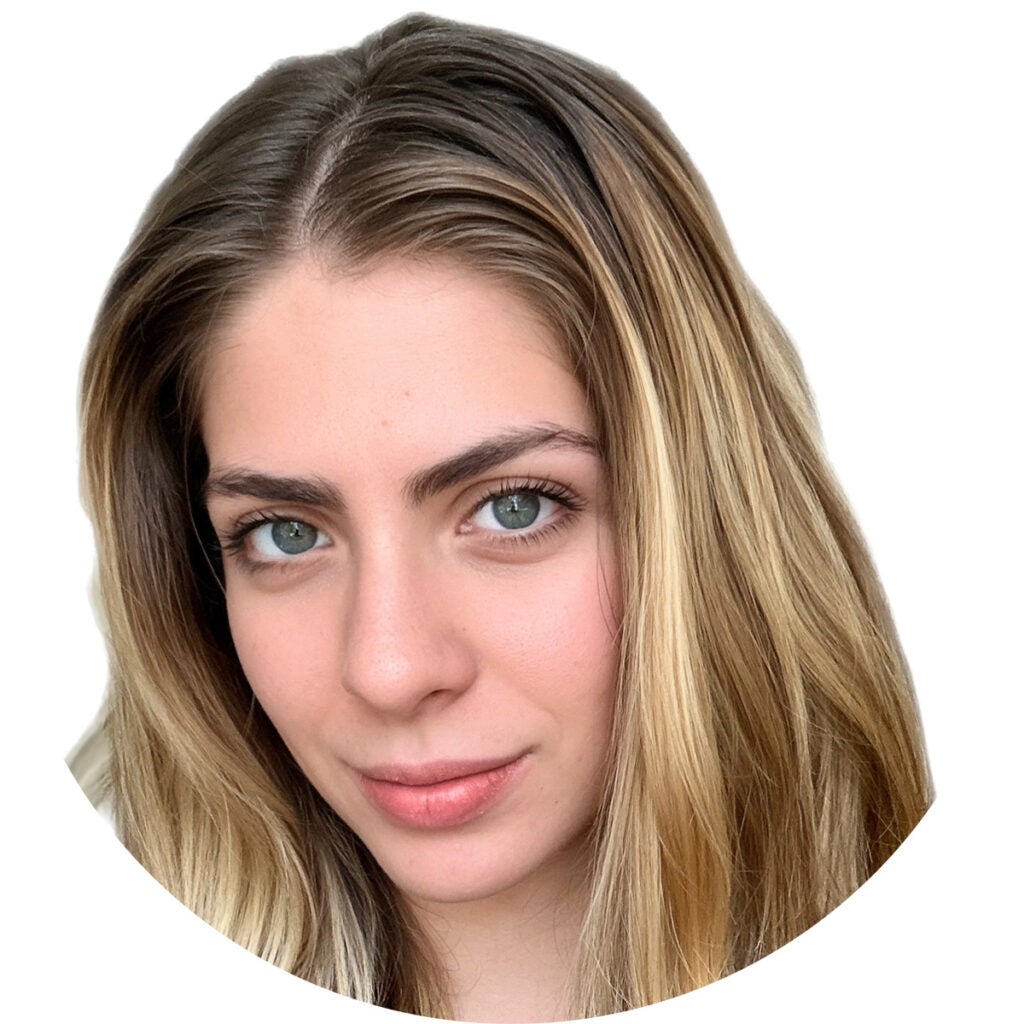 GU IMSD Fellow
2023 Cohort
The Georgetown University Initiative for Maximizing Student Development (GU IMSD) is designed to develop a diverse cadre of doctoral scholars prepared for careers in the biomedical scientific workforce. Our incoming GU IMSD Fellows share their interests, career goals, and advice for aspiring Ph.D. students.
About Flavia
Flavia Miccolis is pursuing a Ph.D. in Chemistry at Georgetown. She previously earned a B.S. in Biochemistry and minor in biology from the University of West Florida.
What are your research interests? How did you become interested in your area of study?
My research interests are the integration of organic and analytical chemistry. These fields of study can be applied to the pharmaceutical industry as well as other critical developments.
Learning and pushing boundaries has always attracted me. I became interested in chemistry and it's biological applications early on in college. As I gained exposure to chemistry concepts, my curiosity to learn more and contribute to the field grew.
What do you hope to gain from the GU IMSD program?
I hope to gain insight through discussions with a diverse group of thinkers to enrich my scientific career. Interdisciplinary collaboration is sometimes difficult to attain as scientists get engrossed in their work. The IMSD program can provide the exposure to other graduate students with diverse perspectives and skills.
How have your previous experiences or your background influenced your personal/professional development, scientific interests and/or career goals?
Experiencing many different cultures as well as overcoming adversity has encouraged me to push beyond my insecurities. It also reinforced my desire to learn and continue to seek answers to unknowns.
What advice do you have for applicants wishing to pursue doctoral programs?
My advice is to value your strengths and be kind to yourself through any difficulties that may come in the process. Growth is not always linear, and having the desire to know more and invest in your career will take you a long way. Try to showcase your accomplishments and strengths beyond academics.
What do you want to do after you complete your doctoral studies?
I would like to return to the pharmaceutical industry. I hope to apply the skills I learn in my doctoral training in a way that is beneficial for society at large, and not just myself.
How has mentorship impacted your educational/career journey?
Mentorship, especially during college, was fundamentally life-changing for me. I faced several personal challenges that could have abruptly ended my scientific pursuit. Encouraging mentorship showed me that I was capable of much more than I could fathom. Without it, I wouldn't be pursuing my Ph.D.
I have being trying to be a positive influence to others like my mentors were to me. I hope to continue and make a positive impact in other people's journey.
What is your life motto for overcoming challenges and/or for supporting diversity and cultural understanding?
I believe in embracing challenges as an opportunity for growth that can forge a person into their strongest self. I also see diversity and following untraditional paths as an asset, not a hurdle.