George Melchor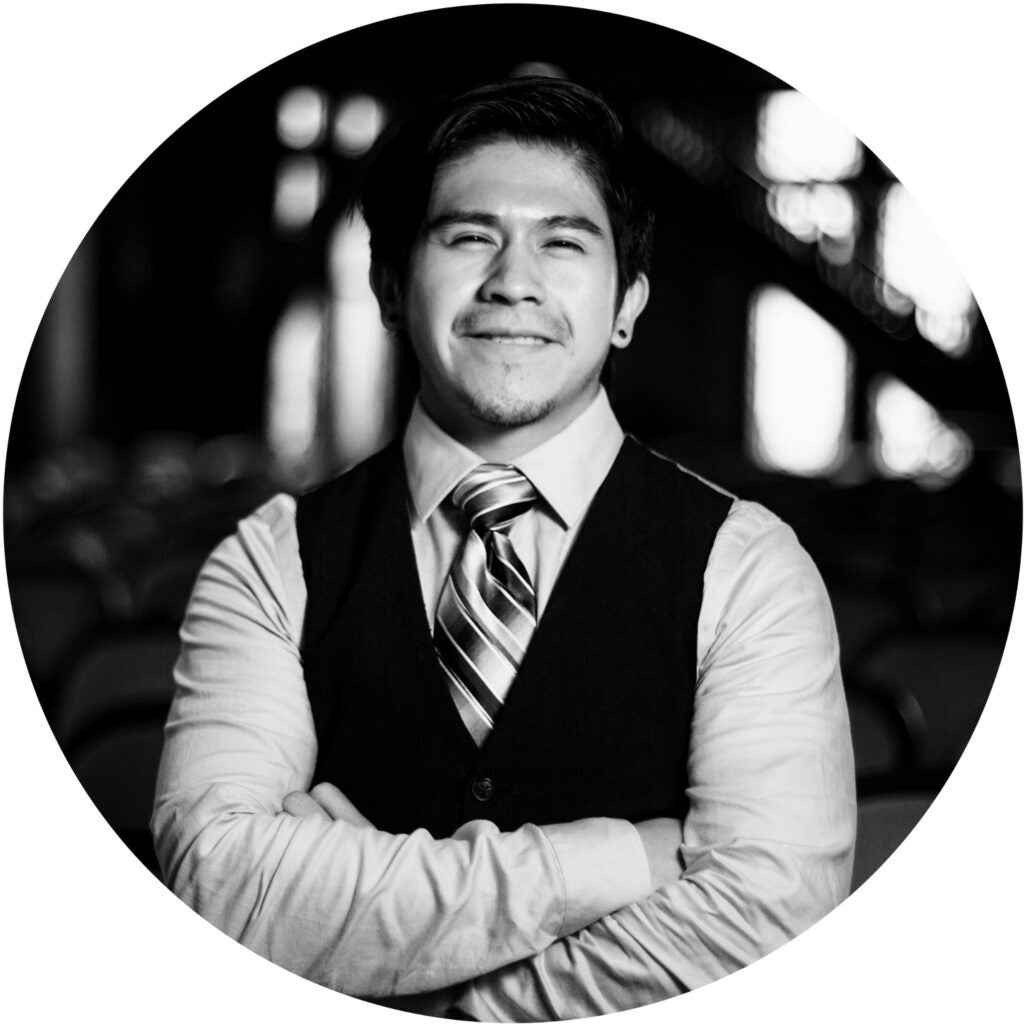 Society for Neuroscience (SfN) Neuroscience Scholars Program Fellow
About George
I grew up in the small town of Uvalde, Texas. I am a Mexican-American, first-generation college student. I am a current PhD candidate in the Interdisciplinary Program in Neuroscience at Georgetown University, and hold a bachelor's degree in biology with a concentration in neuroscience from Austin College. I am a Phi Theta Kappa and Jack Kent Cooke Scholar Alumnus, and a current GU Healy and SfN NSP Fellow. I work with Dr. Jeffrey Huang investigating the crosstalk between the immune system and CNS cells in mouse models of multiple sclerosis. My training includes techniques such as focal spinal cord surgery, ribosome immunoprecipitation, and RNA sequencing. Outside of the lab, I enjoy reading science fiction and fantasy, trying new food with friends, and playing volleyball, tennis, and soccer. 
What made you choose Georgetown University for your PhD?
I felt like I belonged here. Undertaking a PhD, making such a big life decision – I never took that choice lightly. I was attracted to the IPN here at Georgetown because of the Interdisciplinary approach to neuroscience, then during my interviews, I felt so welcomed and was inspired by the community of the IPN. The community felt tight-knit in a beautiful way, and each and every day has proven to be an amazing support system – they've truly lifted me up. 
What is your research focus and how did you become interested in it?
Multiple sclerosis is a central nervous system disease that is characterized by a number of hallmarks including: chronic inflammation and oligodendrocyte cell death – resulting in the loss of the protective myelin coating around many axons in the CNS. While we know this, the relationship between immune cells and oligodendrocytes is something that is not well understood, and is something that drives me.
My graduate research focuses on understanding the influence of and possible interactions between infiltrating immune cells and CNS resident glia in multiple sclerosis models. The ultimate goal is to understand how the inflamed, injured microenvironment affects oligodendrocytes as they respond to damage and regenerate myelin.
How do the possible interactions between these cell types drive injury and repair? Ultimately, I think the better we understand the complex relationships that exist between cell types in the CNS the better able we will be to treat diseases such as MS. Since working in cancer biology research in my undergraduate institution, Austin College, I have been driven to better understand disease in order to combat it and help propel the discovery of better treatments.
What is the name of the award you received, and can you briefly describe it?
Award Name: Society for Neuroscience (SfN) Neuroscience Scholars Program Fellow
Award Description: The NSP program provides neuroscience trainees from underrepresented and diverse backgrounds with career development opportunities to help them toward future success. The award itself includes opportunities for professional development, complimentary SfN membership, enrichment funding, and a mentoring team. 
What does this award mean to you?
The award means the world to me. I am struggling to find the right words honestly. I think programs like the NSP provide the opportunities, care, and resources that give URM students an amazing chance to really thrive. It's not a walk in the park pursuing a PhD, and I feel that this award has come at the perfect time to help me find my way. I have seen the effect the NSP community has on scientists/colleagues/friends that I truly admire and I am so honored to have received the award myself. The community and the mentorship of NSP are invaluable. As a Latino, I also can't stress enough how important it is and how thrilled I am to be mentored by a fellow Latinx in the NSP program. I look forward to growing with this opportunity and specifically learning how I can further help URM and BIPOC students like myself find their way and thrive as well. I have my sights set on being that help for others and this is the place to grow and learn how to do that. I want to be a source of support for others. 
Do you have tips for other students interested in applying for this award or other external awards?
My strongest advice to other students is to apply, apply, apply. There's a number of reasons why students take themselves out of the running, but you have to believe in yourself and give yourself the chance to win awards such as the NSP and other external awards. There are of course challenges associated with eligibility (especially for non-US citizens), but if you are eligible you need to give yourself these opportunities. That said, as for the application process itself – please do not ever feel that you need to reinvent the wheel. I have fantastic colleagues/friends who inspire me daily that I went to for help on my NSP, and it was through them that I not only got practical help on my application (CV examples, edits, questions answered, etc.) but also the confidence and belief to put in my best efforts in the application process. Stand on the shoulders of those that came before you and be that person for the ones that come after you.
If you could meet one scientist, who would you want to meet and why?
Ben Barres, MD, PhD
He pioneered in so many ways the study of glia. The field was moving forward with glia certainly, but an incredible amount of insight into the dynamics behind glia in health and disease was due to Barres' research. His legacy lives on in that research. Besides science, Barres was also a vocal advocate for his students and for diversity in neuroscience. He was known for his mentoring, and that resonates with me. It's something I aspire to do and it's something every trainee deserves – a passionate supervisor that truly cares about their growth and well-being. To that point, it's known that he spent his last months of life completing letters of recommendation for his trainees. Barres transitioned later in life and utilized his platform to advocate for women, underrepresented minorities, and LGBTQ+ in science.