Jaylon Morehead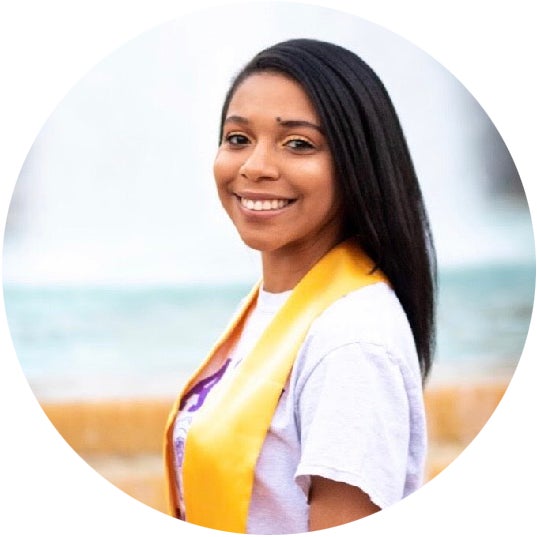 2020 Hoyas for Science Recipient
About Jaylon
Jaylon Morehead is from Greensboro, North Carolina. Before coming to Georgetown's Biomedical Graduate Education, Jaylon studied at East Carolina University where she earned her Bachelor of Science in Biology and a Bachelor of Arts in Chemistry.
Why did you choose Biomedical Graduate Education at Georgetown University?
I chose Biomedical Graduate Education at Georgetown University because of the opportunity to advance my lab techniques and research skills. I desire to study and analyze particular genomes and utilize biotechnology to enhance data integrity and storage of complex proteins. This program can complement my knowledge on pharmaceuticals as well as prepare me for a future in Dental Medicine.
What do you hope to accomplish here at Georgetown and/or what is your interest in biomedical research or graduate studies?
It is a privilege to receive the Hoyas For Science Scholarship 2020. I hope to advance my understanding in Biochemistry and Molecular Biology and build on the science foundation set in my undergraduate career. My interest in biomedical research and graduate level studies started in my undergraduate biology lab where my academic mentor introduced me to physiology and endocrine disruption studies. I found this work to be interesting and desired to dive into genomics, biotechnology, and pharmacology.
What is your life motto for overcoming challenges and/or supporting diversity and cultural understanding?
"Our Unity is our Strength, and Diversity is our Power."