Jiachen Lu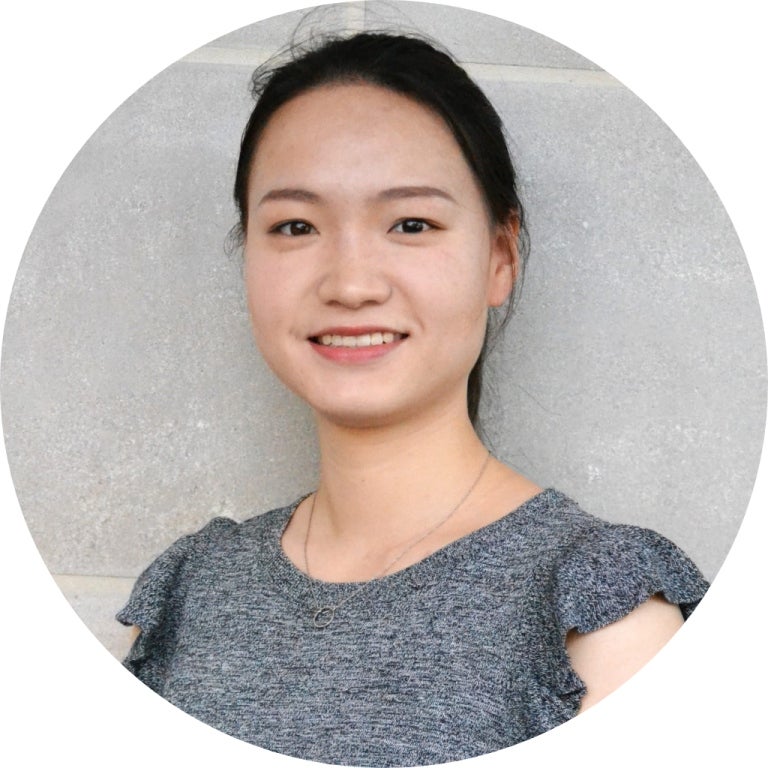 MS in Biostatistics
About Jiachen
Jiachen Lu is a student in the Master's in Biostatistics program at Biomedical Graduate Education (BGE). She is originally from Anhui, China, and moved to DC in the Fall of 2017. After graduate school, Jiachen hopes to pursue a career that merges her interests in biostatistics and clinical trials.
What made you choose Georgetown University for your MS degree?
I majored in Biostatistics during my undergraduate program at Southern Medical University in Guangzhou, China. During that time, I realized that it was a thriving subject. Biostatistics is used in diverse research fields, especially in biomedical research.
The Biostatistics program at Georgetown University has various courses taught by experienced professors and faculties. The focus in the courses ranges from complicated theories to applied statistical tools, which is very intriguing to me.
What do you hope to do with your degree?
My goal has always been to devote myself to medical research, especially clinical trials. With my knowledge of biostatistics, I hope to make improvements in patient lives through new drug developments.
What sparked your interest in the biomedical field?
The diversity of the biomedical field is impressive. The field ranges from demographical studies to human body exploration like biomarkers and gene sequencing. From the view of a biostatistics student, quantitative research by implementing various statistical methods to reveal underlying relationships is another type of beauty and strength.
What are some small things that make your day better?
To find a beautiful music or song that can express my current feelings or have a bite of a cake, these could make me feel better even when I am upset.
What food could you eat every day if you had to?
Rice, keeps me energetic.