Kaly Houston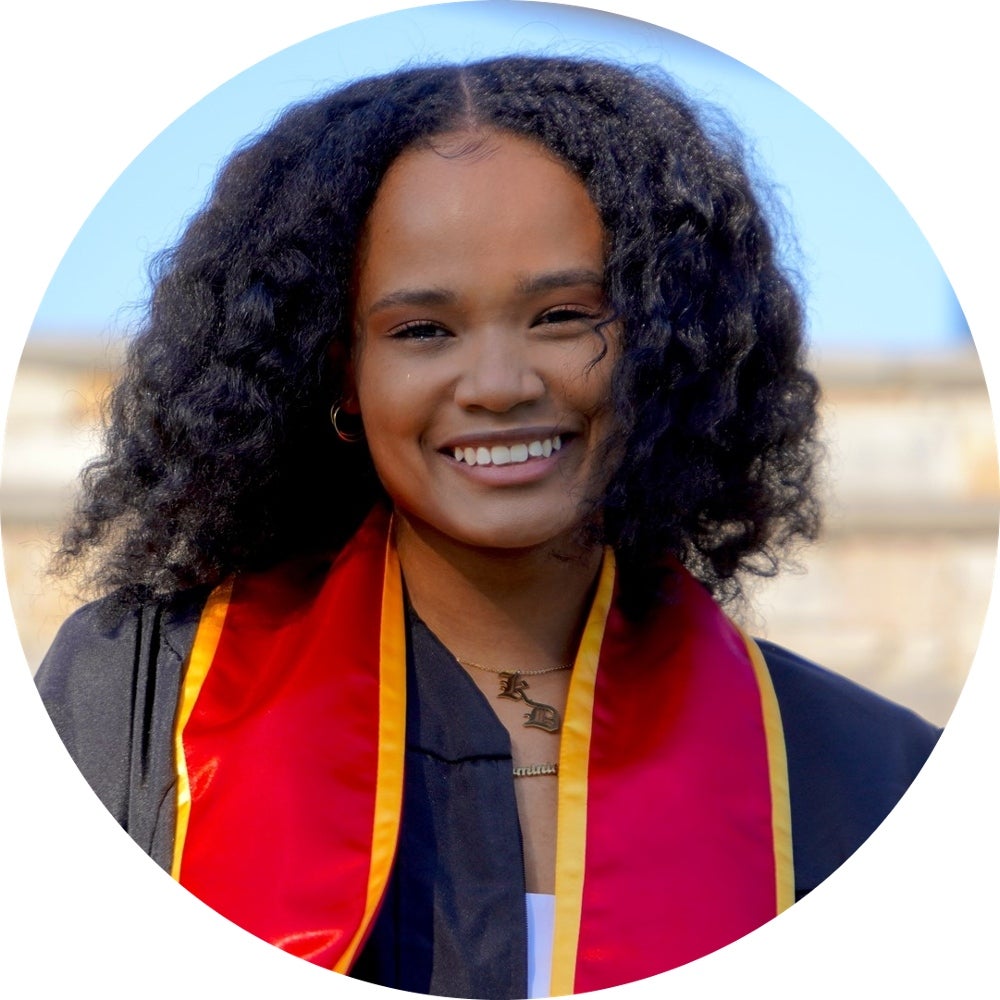 2022 Hoyas for Science Recipient
About Kaly
Kaly Houston is from Norwalk, Connecticut. Before coming to Georgetown Biomedical Graduate Education, Kaly earned an undergraduate degree in Biology (pre-medical track) with a minor in Criminal Justice from Sacred Heart University.
Why did you choose Biomedical Graduate Education at Georgetown University?
Biomedical Graduate Education at Georgetown University provided me with an opportunity to further pursue my passion for a career in medicine and healthcare. The curriculum provided at Georgetown University surpasses surface-level understanding of content and requires full engagement with the material. At Georgetown, I am surrounded by like-minded peers and faculty who are equally as passionate about exploring the intricacies of the human body. The faculty at Georgetown University is unrivaled in their expertise not only with the material, but in teaching and relaying the content to us. Georgetown University also provides countless established resources to help ensure success both in and outside of the classroom. I wanted to take the next steps in my journey at a place where I am not just another student in a lecture hall, but where I am treated as a unique individual, and Georgetown University has exceeded all my expectations.
What do you hope to accomplish here at Georgetown and/or what is your interest in biomedical research or graduate studies?
During my time at Georgetown University, I hope to discover new boundaries of my comfort zone, both as a student and as an individual, by taking advantage of all the opportunities provided within the M.S. in Physiology program. I look forward to expanding my passion for science and knowledge of the mechanisms of the human body, while also enhancing my skill set in novel ways to better prepare myself for a future career in healthcare. I hope to continue to build relationships with my fellow students and faculty on campus and to learn more about myself as a peer, a student, a friend, and as an individual. As I continue to pursue my goal of obtaining an M.D. degree, I know that Georgetown University will provide an atmosphere where the room for both personal and academic growth is limitless.
What is your life motto for overcoming challenges and/or supporting diversity and cultural understanding?
"I can do all things through Christ who strengthens me." – Philippians 4:13
"I've learned that people will forget what you said, people will forget what you did, but people will never forget how you made them feel." – Maya Angelou