Kelsey Swenson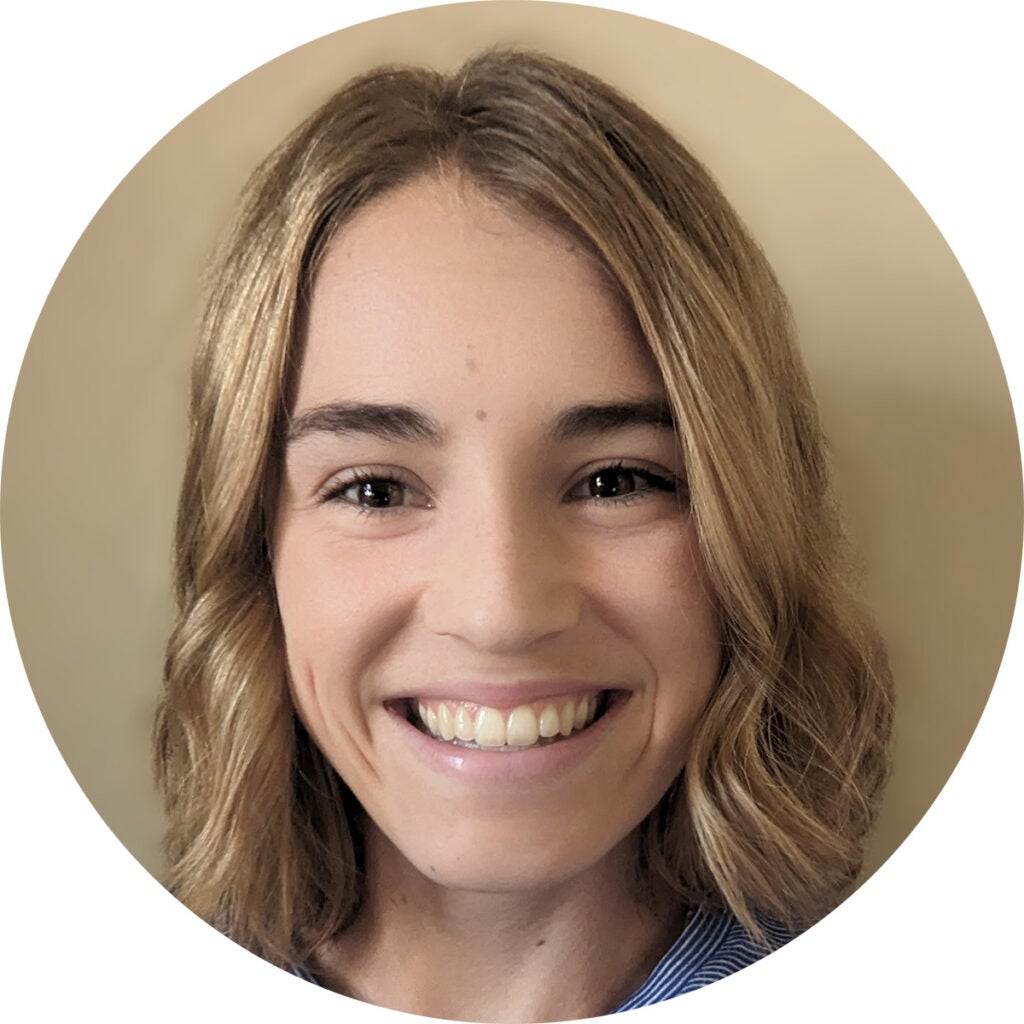 2023 Hoyas for Science Recipient
M.S. in Biomedical Science Policy & Advocacy
About Kelsey
Kelsey Swenson is from Bend, Oregon. Before coming to Georgetown Biomedical Graduate Education, she earned a B.A. in English with a minor in Biology from the University of Idaho.
How do you approach challenges in your life? How do you support diversity and cultural understanding?
When I face something intimidating, I try to turn my perspective outward. Who is around me, and how can I connect with them? Reaching out and cultivating relationships with diverse people both inspires me to overcome my own challenges and empowers me to lead by example. As a classmate and teammate, an encouraging word to a friend encourages yourself most of all.
Why did you choose Georgetown BGE for your graduate studies?
I see myself with a foot in both doors – the world of writers and of scientists. In my undergraduate at the University of Idaho, I wrote many long literary critiques and experimented in virology and microbiology labs, but I didn't want to work in either field exclusively. Georgetown's Biomedical Science Policy & Advocacy program captivated my interest because we get the privilege of working in the intermediary space between scientists and the public as an expert in communication.
What do you want to do after earning your degree?
Ultimately, I want my writing to be a force for change. I would love to work for an organization like the United Nations, the American Association for the Advancement of Science (AAAS) or the National Science Foundation to advocate for research and communicate it clearly to the public.
If you could meet one scientist, who would you want to meet and why?
I would want to meet Dr. Paul Farmer. His story in Tracy Kidder's Mountains Beyond Mountains showcases how he committed his life to serving the people of Haiti and later co-founded Partners In Health. Dr. Farmer's commitment to treating the whole person inspires me to be an advocate for social justice, and I would love to hear his thoughts on the global health landscape today.