Kiana Summers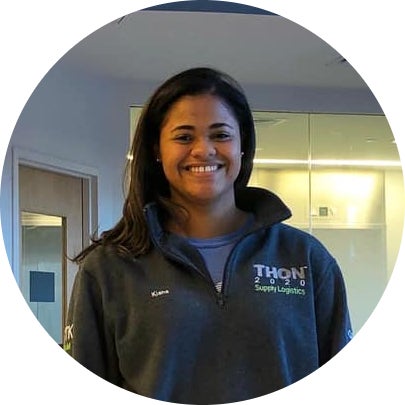 2022 Hoyas for Science Recipient
About Kiana
Kiana Summers is from Boston, Massachusetts. Before coming to Georgetown Biomedical Graduate Education, Kiana earned a B.S. in Science, Biological Sciences and Health Professions option, from The Pennsylvania State University.
Why did you choose Biomedical Graduate Education at Georgetown University?
The rigorous coursework was what really drove me to choose Georgetown. I am a very competitive person and love to challenge myself. After reading that the SMP students are graded against the M-1s, I knew it was definitely going to be a challenge and hopefully one that would best prepare me for all the trials that come with medical school.
What do you hope to accomplish here at Georgetown and/or what is your interest in biomedical research or graduate studies?
I am hoping to do well in my program so that I can raise my science GPA, but I am also just hoping to gain confidence in my abilities as a student and aspiring physician, that I have what it takes to be a great doctor despite my undergraduate metrics being lower than I had hoped.
What is your life motto for overcoming challenges and/or supporting diversity and cultural understanding?
"You are braver than you believe, stronger than you seem, and smarter than you think" – A. A. Milne